Recent Reports
On June 7, 2013, 23-year-old John Zawahri shot and killed his father and brother at this residence, before going on a shooting rampage in the city of Santa Monica. The incident started with a domestic dispute at this residence which ended with 55-year-old Samir Zawahri and 25-year-old Christopher Zawahri dead. After killing his brother and father, he grabbed an AR-15 he had illegally assembled, and dressed up in all black gear before setting the house on fire and walking down the street. He encountered 41-year-old Laura Sisk driving a vehicle, and made a motion for her to pull over. Sisk pulled over, thinking that Zawahri was a part of secret security or FBI since Barack Obama was visiting the city that day. Zawahri approached Sisk's vehicle and pointed his assault rifle at her, ordering her to drive him to Santa Monica College. A passing vehicle, driven by 49-year-old Debra Fine, pulled over next to the vehicle and yelled at the man to stop, as she also thought the man was secret security and was harassing Sisk. Zawahri turned around, and pointed her rifle at Fine, shooting and hitting her 5 times. She luckily survived her injuries. Zawahri then got into the vehicle driven by Sisk and forced her to drive him to the college campus. As they drove, Zawahri fired several rounds at passing vehicles, including a city bus and a patrol car, injuring three. Zawahri told Sisk he would let her go if she didn't try anything stupid. After they arrived at the college campus, Zawahri let Sisk go as he then fired several shots at a car driven by 68-year-old Carlos Franco, with his daughter 26-year-old Marcella Franco in the passenger seat. Carlos was shot and killed as his car crashed into a brick wall in the faculty parking lot, and Marcella passed away from her injuries at a hospital later. Zawahri then proceeded towards the college's library, shooting and killing a woman outside, 68-year-old Margarita Gomez, before entering the library and firing several more shots at people inside the library. Luckily though, his shots inside the library didn't strike anybody. Police eventually arrived to the library, where they engaged in a shootout with Zawahri, which ended in his death. At the end, Zawahri's spree killed 6 people including himself. The house in which the homicides of Zawahri's brother and father were killed was burned down, but rebuilt recently as 4 bedroom 5 bathroom single family home.
---
Have something to say or share about 's report?
Two decomposing bodies found in this home; The decomposing bodies of 41-year-old Karina Clark and her daughter 9-year-old Madison Clark were discovered in this home with gunshot wounds on December 31, 2017. The two had been dead up to 3 weeks before they were discovered. The bodies were discovered after a neighbor who had not heard from them in a while called police for a welfare check. Through investigation it was determined that Karina had shot her daughter 3 times, killing her, before killing herself. She had been going through a breakup, lost her job, and was in the middle of being evicted from her home which led her into a deep depression. She left a suicide note stating that she can't live in a world without her boyfriend and where Maddie would be raised by his family.
---
Have something to say or share about 's report?
87-year-old Ocie Rivers was shot at the front door of his home and later died in a hospital that same day on December 31, 2017. Police were called out to 500 S Ballard St where they discovered Rivers suffering from a gunshot wound. Rivers provided info to police that a masked man knocked on his door, and when he answered the masked man produced a gun and demanded his wallet. Rivers and the man got into a fight when the man shot Rivers once, and then fled the scene. His murder is currently unsolved.
---
Have something to say or share about 's report?
Unit B ... Upstairs. My 19 year old sister accidentally overdosed. She died in the bedroom. I heard her voice in there afterwards. I believe her spirit may be stuck in there. Since she died so suddenly.
---
Have something to say or share about 's report?
Homeowner shoots and kills 3 intruders, December 23, 2019. The homeowner, 19-year-old Yair Gallegos, was at his mobile home with his cousin Cesar Lopez, when Lopez told Gallegos he noticed a car backing up into his driveway and three men getting out and approaching the house, one armed with a gun. Lopez went to hide as Gallegos grabbed a shotgun, and when the three men entered the house, Gallegos fired at them, shooting and killing all 3. Gallegos was also shot however, in the back and the leg, but he survived his injuries. The three dead intruders were identified as 18-year-old Sergio Romo, 19-year-old Marcus Garcia, and 20-year-old Angel Romo. A motive for the three men breaking in is unknown, but likely robbery, as Gallegos and Lopez stated to police that they didn't know any of the men breaking in. Gallegos was not charged in the shooting.
---
Have something to say or share about 's report?
14-year-old Stephen Polk was shot in the front door of his home December 2, 1994, late night. He answered the door when he heard a knock and was shot once with a shotgun. Police arrived and Polk was able to provide some information about the suspect while he was still conscious. He was transported to the hospital where he died around 1AM, December 3 1994. 19-year-old Charles Hannah and a 14-year-old were arrested in connection with Polk's murder. Police say the shooting was gang related.
---
Have something to say or share about 's report?
unfortunately since its an old article i couldnt find much more information, a lot of old articles online get deleted after a certain amount of time
Wow, That's sad, Did the police tell any more information about why the killing would be gang-related, and why they would kill Stephen?
19-year-old Karen Summers, a young single mother of one, was shot and killed in a drive-by shooting at this house on September 10, 1994. It was a foggy night that night, and flyers had advertised a house party at the home. Summers was sitting on the hood of a car parked in the area of the home when another vehicle drove by and fired several shots into the crowd of people on the front lawn of the home. Three people ended up being shot, Summers and two 16-year-olds named Kenneth Price and Alonzo Johnson. Summers, an unintended target, was the only one killed in the shooting. (Though Johnson was later killed in an unsolved homicide in 1999.) Two people were falsely arrested for the homicide: Malcolm Scott and De'Marchoe Carpenter, both 17 at the time. Michael Wilson was also arrested, but prosecutors cut a deal with him if he testified against the other two. Because of this, Wilson was released on $5000 dollar bond, where he then beat to death Richard Yost, a gas station attendant, a few months after his release. He was arrested for that crime, and when the time came to testify against Scott and Carpenter, Wilson refused, stating that he was already going to be serving life in Yost's death. Scott and Carpenter remained in prison, and it was believed that they were responsible for the murder, until January 9, 2014. That was the date Wilson was executed for the murder of Yost, and before he was killed, his last words were "De'Marchoe Carpenter and Malcolm Scott are innocent." Two other men also admitted to the innocence of the two men, Billy Alverson and Richard Harjo, who were also involved in the death of Yost. Alverson had also been sentenced to death, and Harjo sentenced to life without parole as he was only 16 at the time. Before Alverson was executed, in 2010, he wrote letters to Scott and Carpenter saying that he had driven the vehicle in the drive-by, and Wilson had fired the shots that killed Summers and injured Price and Johnson. He also stated in the letter that Carpenter and Scott were not involved. Harjo also stated that he was in the vehicle as well, and Carpenter and Scott had nothing to do with it. Carpenter and Scott were convicted in the first place because two witnesses, Price and another man, Rashaun Williams, believed the car being driven belonged to them, and because Carpenter and Scott had some problems with the people they were accused of shooting at. However in 2010, they both recanted their accounts, claiming that they had only slightly believed it at first, but ended up being coerced by prosecutors into claiming without a doubt that they had done the shooting. Scott and Carpenter were finally freed from prison, and their life sentence in 2016, a day after Mother's Day where they finally got to see their families again.
---
Have something to say or share about 's report?
The decomposing body of 42-year-old Debbie Eileen Davis was discovered in this house on June 12, 1994. It is unknown when exactly she was killed, but she was last seen alive on June 7, 1994. Her body was discovered in a recliner in the living room with two gunshot wounds to the head, and a loaded pistol was discovered on a bed in the bedroom. Her husband, 37-year-old Stephen Lemons, was missing. Through investigation it was determined Lemons had killed Davis. He was arrested in Shawnee on the 18th.
---
Have something to say or share about 's report?
17-year-old Josiah Tillack was shot at this residence on May 12, 1994, by 18-year-old Matthew Clift. Tillack later died May 14, 1994. Tillack was shot once in the head. Clift claimed the shooting was accidental, saying he was holding the gun when it accidentally discharged, striking Tillack in the head. Clift pled guilty to first-degree manslaughter and was given a 5 year sentence.
---
Have something to say or share about 's report?
Tulsa TV businessman Ray England, 60, shot and killed his wife Wanda England, 67, on January 11, 1994, before travelling to rural Missouri town and killing himself. Ray England was the owner of Ray England TVs, a business that he had been operating for about 30 years that sold TVs. On the day that he killed his wife, he also left a rambling 10 page note at his Ray England TVs, that was discovered by an employee who called police to the home. At the home, 3537 S. Toledo Pl, they discovered Wanda England dead in the bed with a single gunshot wound to her head. In the note that Ray England left, he said he was going to go to Missouri to kill himself. He was later discovered deceased in the rural Missouri town of Exeter, where he shot himself in the head and killed himself in front of his mother's grave.
---
Have something to say or share about 's report?
On July 26, 2022, 15-year-old Kiefer Mott shot and killed his 3 siblings 17-year-old Mercedes Mott, 9-year-old Ryker Mott, and 5-year-old Miura Mott before turning the gun on himself and killing himself. Three other siblings under the age of 7 were also inside the house at the time, but uninjured. The parents and one other sibling were not home at the time of the shooting. It is currently not publicly known why Kiefer killed his siblings, and those siblings specifically.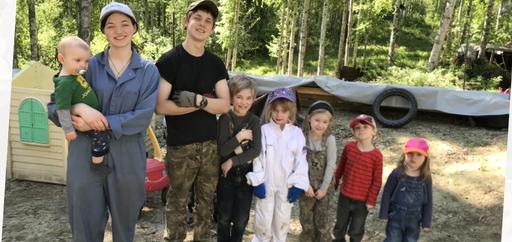 ---
Have something to say or share about 's report?
On October 20, 2019, 35-year-old Wayne Robertson was beaten to death at this home with a hammer by 46-year-old Antoyn Custard. Police arrived at the house that night after Custard and Robertson had gotten into a fight and Custard called police to report he had beaten Robertson. They arrived to discover Robertson badly beaten with his wrists tied together. He was taken to the hospital in critical condition where he later died October 28, 2019. Custard was arrested by police.
---
Have something to say or share about 's report?
16-year-old Lebrisha Hobbs was shot on July 5, 2022, at this home by 16-year-old Elaysha Underwood. Hobbs later died August 24, 2022. Records from Hobbs' phone revealed a conversation on Instagram between Hobbs and Underwood between 11 p.m. and 1 a.m. the night before. Underwood told Hobbs she was going to her house to stay the night. After arriving, Underwood became increasingly upset because Hobbs wouldn't let her in, court records said. A witness who was with Hobbs told police Hobbs went outside to meet with Underwood. The witness told police she heard Hobbs yell "stop" and heard a gunshot. She told police she wasn't concerned for Hobbs. The witness had known Underwood to carry a gun and discharge it and assumed Underwood was "shooting her gun" again. Hobbs lay bleeding out in the backyard of the home for atleast 9 hours before she was found and taken to the hospital. When questioned, Underwood told police she'd previously had a sexual relationship with Hobbs and had gone to the house but wasn't let in.
---
Have something to say or share about 's report?
On August 26, 2019, 27-year-old Veronica Cervantes-Mejia was beaten to death at her home by her husband Oscar Mariscal-Lira. Veronica had recently filed for divorce and was at the home to pick up her two young children. She parked her car in the garage, where Oscar confronted her. Oscar then severely beat her in the garage. Police were called and Veronica was taken to the hospital where she died. Oscar was arrested.
---
Have something to say or share about 's report?
The Vault
Find the exact addresses of 27,000+ murder homes, famous houses, allegedly haunted houses, and other noteworthy properties from all over the world.
Our Community
Meet our community of sleuths