Curated List
The BTK Murders and The House Addresses Where They Happened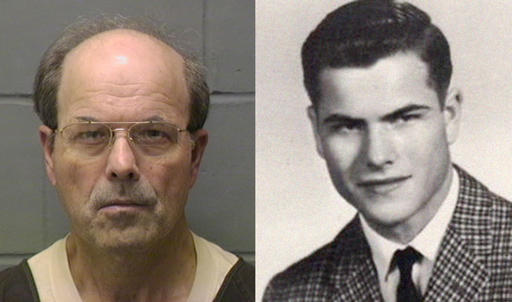 Dennis Rader, known better as the BTK killer, was a serial killer that claimed the lives of 10 individuals over the span of 17 years. His alias, BTK, stood for "Bind, Torture, Kill". Between 1974 and 1991, Rader would send letters to the police and local news outlets detailing the unfortunate fate of his victims. By 2004, the murders were considered cold cases. However, Rader resumed sending letters in 2004, eventually leading to his 2005 arrest. Like many killers, hubris was his downfall. After sending a news outlet a floppy disk, police were able to use metadata from a deleted Microsoft Word file to identify him. Rader was arrested while driving near his home in Park City on February 25, 2005. He was sentenced to 10 consecutive life sentences and is currently incarcerated at the El Dorado Correctional Facility, in solitary confinement for his own protection. Since all of BTK's murder took place in the victims' homes, these following addresses will forever be marred by the heinous acts that took place within.
7
reported properties in this list
Dolores E. Davis, 62, was strangled to death by Dennis Rader, the serial killer known as BTK. Rader gained entry into the home by breaking a window with a concrete block. He pretended to be a fugitive on the run, in need of food. After rummaging through the house, Rader strangled her with panty hose. View Listing »
Vicki Wegerle, 28, was strangled to death by Dennis Rader, the serial killer known as BTK. Rader posed as a telephone repair man to get into the home. View Listing »

Nancy Fox, 25, was strangled to death by Dennis Rader, the serial killer known as BTK. A pair of her own stockings were twisted around her neck. She was found in a bedroom of the duplex. View Listing »
* Please note that since the information on Housecreep is user-submitted, coverage varies greatly from location to location. The number of properties listed for a city is not a complete representation of how many stigmatized properties may actually exist there. The more traffic we receive from different parts of the world, the more submissions and contributors we get for that particular location. If you would like to see better coverage in your area, here's how you can help support us.
Community Reporters
Members of the Housecreep community who have submitted one or more reports included in this list
The Vault
Find the exact addresses of 27,000+ murder homes, famous houses, allegedly haunted houses, and other noteworthy properties from all over the world.
Our Community
Meet our community of sleuths