Curated List
How an Insane Asylum Shaped this Toronto Neighbourhood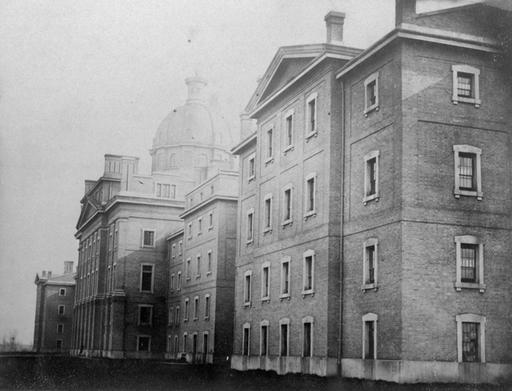 When John Howard designed the Provincial Lunatic Asylum in the 1840s, he envisioned a state-of-the art facility. However, when the facility first opened in 1850, it was understaffed, underfunded, and plagued by overcrowding and pollution that blackened the walls. The institution's negative reputation followed it well into the 20th century, inspiring several name changes. The address itself was even changed from '999 Queen' to '1001 Queen' in 1979. Meanwhile, the bordering neighbourhood of Parkdale was establishing a reputation of its own, particularly South Parkdale. Once known as an affluent neighbourhood with beautiful Victorian mansions, Parkdale began its decline during The Great Depression, and by 1941 many of those stunning mansions had been converted into multi-family dwellings. In fact, 62% of houses constructed as single-family dwellings had multiple household occupancy, twice Toronto's average at the time. Parkdale was dealt another unfortunate blow when it was cut off from Lake Ontario by the Gardiner Expressway in the late 50s, which saw the neighbourhood's middle class shrink and many of the mansions demolished to make way for the Expressway. Many homes were also demolished in favour of high-rises funded by federal housing programs. It's the late 1970s and South Parkdale has been regarded as a slum for over two decades. The Provincial Lunatic Asylum, or the "Queen Street Mental Health Centre", as it was called during this time, was trying to distance itself from its stigmatized past. Lakeshore Psychiatric Hospital in nearby Mimico was shut down and partially re-merged with the Queen Street facility. Still suffering from overcrowding, the provincial government decided to release many of the patients in favour of community-based care. While a nice idea in theory, the deinstitutionalization of patients was not properly thought out and many mentally ill men and women were left to their own devices without adequate housing or care. Many of Parkdale homes that had been converted to multi-household dwellings, were now used as boarding or rooming houses. In addition, many rooming house units were converted into illegal 'bachelorette' mini-apartments that simultaneously contained sleeping, living, and dining space, with a separate bathroom. By 1985, most former patients were living in unofficial boarding houses, with only a small number living in the 39 official group homes in the neighbourhood. Instead of being treated as people in need, the community saw former patients as 'crazy' and dangerous. Parkdale's already unfavorable reputation worsened, with the neighbourhood increasingly being associated with poverty, crime, drugs, and homelessness. Taking a quick look into Housecreep's vault, it's easy to see that although Parkdale has experienced some gentrification in recent years, the neighbourhood is still plagued by many of these same issues.
5
reported properties in this list
Man charged with attempted murder for allegedly attacking landlord with axe: A 64-year-old Toronto man is facing an attempted murder charge after his landlord was allegedly assaulted with an axe early Friday morning. Police allege that Rallin Edward Lawes attacked when his landlord came to pick up the rent. - National Post (Aug 11, 2012). Rallin Edward Lawes was found not responsible due to mental health issues. View Listing »
Man sought over body in closet: Homicide detectives now say a man found dead in the closet of his Parkdale apartment early last month had been slain. Late yesterday, Metro police issued a Canada-wide warrant for John Lee Stevenson, 34, on a charge of first-degree murder. Stevenson of no fixed address is wanted in the slaying of Dennis Anthony Dunn, 49, of Triller Ave. Police say Dunn's killer stuffed him in a closet after robbing his 21st-floor apartment. - Toronto Star (Sep 30, 1993). John Lee … View Listing »
Man stabbed to death by prostitute: Prevdonic Paul Kletecka, 66, was stabbed to death in his apartment after he got into a dispute with prostitute Barbara Willimott. She was convicted of the murder in 2001. View Listing »
Man found murdered in 9th floor apartment: Ensen Wildman, 62, was found beaten to death in his apartment. View Listing »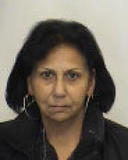 Woman murdered in boarding house: Rita Adams, 59, was found stabbed to death in her home. Mentally ill man beaten on front porch, later dies of his injuries: George Wass, 62, was beaten outside of this boarding house. He died three days later of his injuries. View Listing »
* Please note that since the information on Housecreep is user-submitted, coverage varies greatly from location to location. The number of properties listed for a city is not a complete representation of how many stigmatized properties may actually exist there. The more traffic we receive from different parts of the world, the more submissions and contributors we get for that particular location. If you would like to see better coverage in your area, here's how you can help support us.
Community Reporters
Members of the Housecreep community who have submitted one or more reports included in this list
The Vault
Find the exact addresses of 27,000+ murder homes, famous houses, allegedly haunted houses, and other noteworthy properties from all over the world.
Our Community
Meet our community of sleuths