Curated List
5 Homes You Wouldn't Want to Visit on Halloween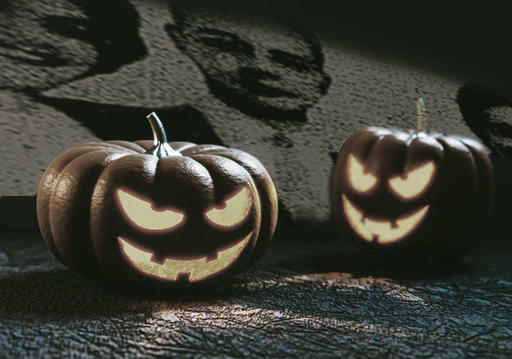 Halloween is an event that both kids and adults can enjoy. There is a variety of costumes, an endless supply of candy and those familiar feelings of fright that exhilarate for the night. However, these next homes aren't just creepy on Halloween; they're like this all the time. These homes are so spooky, they should have a sign saying 'Beware' since you can't be sure what creatures or people are lurking within!
5
reported properties in this list

Ramon Novarro Murdered: 3110 Laurel Canyon Drive, Los Angeles: the Hollywood Hills home where silent screen actor Ramon Novarro ("Ben-Hur") was found murdered on Halloween night of1968. Two young thieves, looking for hidden money (which didn't exist), tortured the 69-year-old actor in his home, and eventually beat him to death. It is said that his ghost still haunts the house. José Ramón Gil Samaniego aka Ramon Novarro (Actor) lived here. View Listing »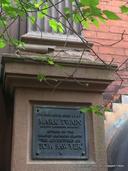 House of Death: A building with a notoriously dark history. Once home to Mark Twain, this property boasthauntings by 22 ghosts - one of which, is Mark Twain himself. The home was trasformed into 10 separate apartments in 1937. The property has beeen visited by numerous paranormal investigators over the years, many of which claim to have sensed a lady in white, a young child and a gray cat. Criminal Defense Attorney murders adopted daughter: Joel Steinberg. A former New York criminal defense att… View Listing »
Older home in Oakwood area, My Grandmother and Grandfather owned this house for about 2 decades. House was sold shortly after my Grandfather's death in 1999 (He died in hospital). House was already 70-72 years old in 1982, so it's well over 100yrs old now. My older brother spent many childhood summers here, He had strange experiences all over house and property, He claims once "Tigger" (from winnie the pooh) was on His chest and He could not breathe, I myself saw for a split second what what l… View Listing »

Owners claim property is haunted: Owners, Guy and Kathie Clauson, claim their house is haunted. They have reported numerous eerie occurrences, including, doors slamming, lights flickering, faucets running, dark figures, etc. They have reported that most occurrences have occured in a room on the 2nd floor, which was the home of a previous resident - a 90 year old woman - who lived there until her death. View Listing »

This address is known as the Los Feliz Murder Mansion. The 5,050 square foot spanish-revival style mansion is located on a Los Feliz hilltop. Dr. Harold Perelson was a wealthy heart and allergy specialist, working out of a clinic located in the suburban area of Inglewood, California. There, he lived alongside his wife Lillian, 42, and their three children, Judye, 18, Debbie, 11, and Joel, 13. As the story goes, the family was in bad financial shape and on the night of December 6, 1959, Dr. Per… View Listing »
* Please note that since the information on Housecreep is user-submitted, coverage varies greatly from location to location. The number of properties listed for a city is not a complete representation of how many stigmatized properties may actually exist there. The more traffic we receive from different parts of the world, the more submissions and contributors we get for that particular location. If you would like to see better coverage in your area, here's how you can help support us.
Community Reporters
Members of the Housecreep community who have submitted one or more reports included in this list
The Vault
Find the exact addresses of 27,000+ murder homes, famous houses, allegedly haunted houses, and other noteworthy properties from all over the world.
Our Community
Meet our community of sleuths