Curated List
3 Ontario Homes that Might be Haunted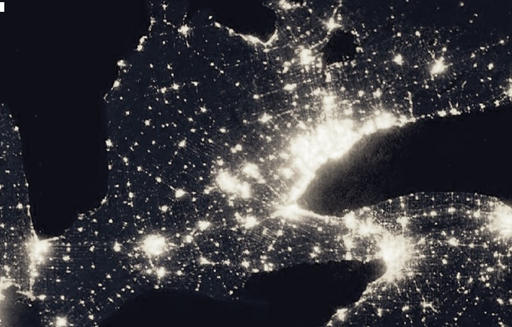 Have you ever awoken in the middle of night to strange noises coming from the basement? Perhaps your lights frighteningly flicker or your doors suddenly slam shut? Maybe, your property is built upon an ancient burial ground and ghostly sightings are the norm? Over the years, our members have shared plenty of spine-chilling tales and as a result, Housecreep has established a vault for spooky stories. Well, we've unlocked the vault, done our research, and want to present you with the 3 properties that just might be haunted.
3
reported properties in this list
In my first year at Trent University 1993 the old historic home of 754 Water street was still being used by Trent as a student off-campus residence. It is called Abbott House. On my freshman tour of the campus our guide told us it had a reputation for being haunted. I asked him about it he said that the previous year after reading week the students that remained behind to stay at Abbott house were camped out in the common living room area because of "disturbances" that were troubling them. I sh… View Listing »
My mother lived in this house with her family as a teen in the late 70's, House is haunted... sightings of a "blue skinned lady", footsteps on stairs when nobody is there as well as rocking chairs moving on their own will. Church next door is also haunted, I grew up in that Church when it was still Patterson Presbyterian and was in there alone with my mom and we heard noises from the office and kitchen in the basement. It doesn't surprise me that there are ghosts in there, hundreds of funerals h… View Listing »
Man stabbed to death: Muhunthan Kulasingham, 21, was stabbed to death. Olarenwju Anthony Onigbinde was convicted of the murder in 2004. My grandmother lived in 40 Teesdale from 1980-2004. She took over the apartment of her elder sister when she passed away. Her sister had moved into the building when it opened in 1972. I recall visiting my grandmother there a few times in the early 1980's. The building was very clean, and the people were very friendly. My grandmother had many friends throughou… View Listing »
* Please note that since the information on Housecreep is user-submitted, coverage varies greatly from location to location. The number of properties listed for a city is not a complete representation of how many stigmatized properties may actually exist there. The more traffic we receive from different parts of the world, the more submissions and contributors we get for that particular location. If you would like to see better coverage in your area, here's how you can help support us.
Community Reporters
Members of the Housecreep community who have submitted one or more reports included in this list
The Vault
Find the exact addresses of 27,000+ murder homes, famous houses, allegedly haunted houses, and other noteworthy properties from all over the world.
Our Community
Meet our community of sleuths