Curated List
3 Homes with Unexpected Discoveries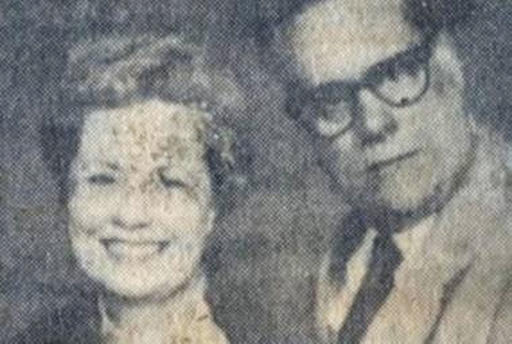 Have you ever moved into a property, surprised to find that the previous owner has left a possession behind? Maybe you find a hammer resting upon a shelf, a chair sitting in the corner of the basement, or even a framed picture covered in cobwebs up in the attic. Well, these aren't the types of unexpected discoveries we're going to be talking about here.Instead, we'd like to present you with some most bizarre home discoveries – the ones that truly test the limits of the unexpected.
3
reported properties in this list

Remains of missing woman found in false wall: JoAnn Nichols was reported missing in 1985 by husband James Nichols. Twenty-eight years later, a few months after James died of natural causes, a contractor working on the home found a sealed container containing a full skeleton, behind a false wall. The cause of death was blunt force trauma. James Nichols was described by neighbors as an unemotional hoarder. View Listing »
On September 13th, 1978, Michael Traynor said goodbye to his wife as he made his way to an end-of-year baseball team party. He never returned home. It wasn't until 34 years later, that a body was located by a hunter north of Barrie. As part of this cold case investigation, Donald Feldhoff, 54 turned himself into the police claiming he murdered Traynor in 1978. When the police went to Feldhoff's house, they were astonished by what they found. Underneath this north Barrie home, two cement bunke… View Listing »

On the evening of July 24th, 2007, a contractor was working on this old East Toronto home when he spotted something strange. While looking for electical wires, he noticed a wrapped package set between the attic floorboards. Wrapped in a floral comforter and tied with butcher string, the contractor tossed the package to the floor. Quickly cutting through the ties, he uncovered more wrapping inside. A newspaper dated 1925, hid something unsettling. At first, the contractor thought he had uncover… View Listing »
* Please note that since the information on Housecreep is user-submitted, coverage varies greatly from location to location. The number of properties listed for a city is not a complete representation of how many stigmatized properties may actually exist there. The more traffic we receive from different parts of the world, the more submissions and contributors we get for that particular location. If you would like to see better coverage in your area, here's how you can help support us.
Community Reporters
Members of the Housecreep community who have submitted one or more reports included in this list
The Vault
Find the exact addresses of 27,000+ murder homes, famous houses, allegedly haunted houses, and other noteworthy properties from all over the world.
Our Community
Meet our community of sleuths