Curated List
3 Homes with a Secret in the Attic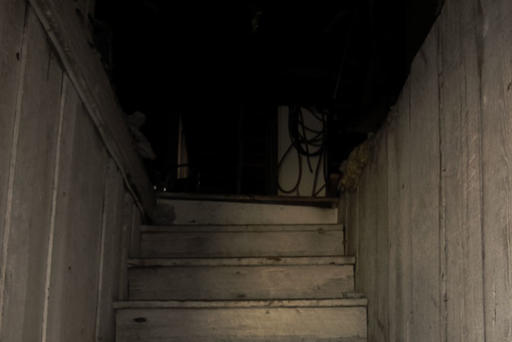 The attic is a place where homeowners seldom visit. While some may use it for storage, others wouldn't dare set foot in this dark, confined space. Movies often position the attic as a room with a secret - a sinister space. Maybe you've hear the pitter patter of ghost feet from above? Or maybe you've uncovered something buried under dust and cobwebs? Here are 3 homes with a secret in the attic.
3
reported properties in this list
Summer of 1996 I rented out a room in the upper apartment at 4 Kirk St. in Peterborough. This house is a beautiful old Victorian red brick home that stands on the corner of Kirk and Rubidge St. and has multiple rental units. I was subletting a room from student friends who left for home during the summer months but wanted to keep the apartment for the following year. My friend told me it was "haunted" but I didn't take her seriously. First month it was quiet. Then after an incident in which a b… View Listing »
Home of the Poughkeepsie Killer: Between Oct. 1996 and Aug.1998 Kendall Francois murdered at least eight women. He then brought the bodies back to the house he shared with his parents and younger sister. Three women were buried in the basement and five were found in bags and containers in the attic. On August 11, 2000, he was sentenced to life in prison without parole. View Listing »

The events that transpired at this home in 1946 spurred one of the most sensationalized murder trials in Canadian history. A schoolyard rhyme was even popularized, inspired by what took place. Evelyn Dick lived at this home in 1946, when five local kids discovered the torso of her husband, John, who had gone missing. His head and limbs had been sawn off. Evelyn was accused of murdering her husband. Evidence revealed that her husband's remains had been disposed of in the furnace of her home. S… View Listing »
* Please note that since the information on Housecreep is user-submitted, coverage varies greatly from location to location. The number of properties listed for a city is not a complete representation of how many stigmatized properties may actually exist there. The more traffic we receive from different parts of the world, the more submissions and contributors we get for that particular location. If you would like to see better coverage in your area, here's how you can help support us.
Community Reporters
Members of the Housecreep community who have submitted one or more reports included in this list
The Vault
Find the exact addresses of 27,000+ murder homes, famous houses, allegedly haunted houses, and other noteworthy properties from all over the world.
Our Community
Meet our community of sleuths