Curated List
3 Homes that Could've Been Featured in Breaking Bad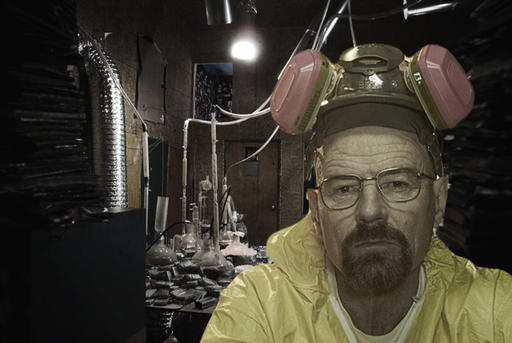 Unless you've been living under a rock, we'll assume you're familiar with the story of a timid high school chemistry teacher, Walter White, turned fearless meth dealer, as portrayed by actor Brian Cranston in the television show Breaking Bad. While the real life methamphetamine business is likely less interesting, it has seen its fair share of home grown meth labs throughout North America. Here are 3 homes that would make Walter White proud.
3
reported properties in this list

Sixth Floor Unit Destroyed by Meth Lab Explosion: At around 6:20pm, an explosion coming from a sixth floor unit blew out a wall and damaged nearby elevators. A 36-year-old man has been charged with possession for the purpose of trafficking, in connection with the explosion. Police believe the explosion was the result of a meth lab inside the unit. View Listing »

9-11 disconnect leads to Deltona meth lab: A disconnected 9-1-1 call led Volusia County deputies to a Deltona home where they found a meth lab and "meth bugs," people with swollen sores all over their faces, Sheriff's Office reports show. Deputies also found 52 ounces of meth oil, arrest reports said. Kyle Tuton, 29, is charged with possession of methamphetamine with intent to manufacture and sell, and trafficking. His wife, Leah Morgan, 27, faces three "drug offenses," jail records show. Sherif… View Listing »

Factory-sized meth lab busted at Hamilton house: RCMP and Hamilton police busted a home that had been converted to a "factory-sized" drug laboratory designed to produce methamphetamines (and possibly other drugs) in large quantities. The police reported that the property was..." a top-shelf lab, an economics-based lab, whose purpose is to maximize profits," View Listing »
* Please note that since the information on Housecreep is user-submitted, coverage varies greatly from location to location. The number of properties listed for a city is not a complete representation of how many stigmatized properties may actually exist there. The more traffic we receive from different parts of the world, the more submissions and contributors we get for that particular location. If you would like to see better coverage in your area, here's how you can help support us.
Community Reporters
Members of the Housecreep community who have submitted one or more reports included in this list
The Vault
Find the exact addresses of 27,000+ murder homes, famous houses, allegedly haunted houses, and other noteworthy properties from all over the world.
Our Community
Meet our community of sleuths