Curated List
3 Apartments That Give Jane & Finch a Bad Rep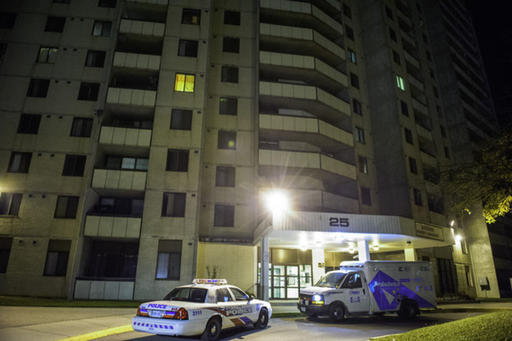 Located in the northwest end of Toronto, ON is a neighborhood known as Jane and Finch. This densely populated area has earned a less than stellar reputation given its disproportionately high crime rate and poor socio-economic conditions. In fact, Jane and Finch has one of the largest concentrations of criminal gang activity in Canada, making it one of the more undesirable locations to live. Some might argue, however, that Jane and Finch is not all bad - but there are most certainly some apartments you should avoid.
3
reported properties in this list

Teen stabbed to death in hallway: Kevin Davis, 19, was stabbed to death in the hallway of the 14th floor. Lawrence Errol Joel John, 28, died after he was shot multiple times in a dark-coloured SUV outside the building. View Listing »

Teen accidentally shot to death in 3rd floor apartment: St. Aubyn Rodney, 15, was accidentally shot to death in a 3rd floor apartment. A 17 year old was charged with manslaughter. Teen stabbed to death at side entrance: Allen Benn, 18, was stabbed to death just outside the side entrance of the building. Ishmail Bobson Conteh, 20, was convicted of first-degree murder in 2010. View Listing »

Man found shot in 11th floor apartment: Henry Pratt, 24, was gunned down in an 11th floor apartment of this building. Man shot to death on 16th floor: Shane Fung, 29, was found shot on the 16th floor, along with another male who survived. Fung was pronounced dead at the scene. Stabbing victim dies: Vijayakumar Poobalasingam, 26, who was found Oct. 30 suffering from stab wounds in an apartment on San Romano Way in North York, died in hospital yesterday. He was a Tamil refugee from Sri Lanka. Po… View Listing »
* Please note that since the information on Housecreep is user-submitted, coverage varies greatly from location to location. The number of properties listed for a city is not a complete representation of how many stigmatized properties may actually exist there. The more traffic we receive from different parts of the world, the more submissions and contributors we get for that particular location. If you would like to see better coverage in your area, here's how you can help support us.
Community Reporters
Members of the Housecreep community who have submitted one or more reports included in this list
The Vault
Find the exact addresses of 27,000+ murder homes, famous houses, allegedly haunted houses, and other noteworthy properties from all over the world.
Our Community
Meet our community of sleuths