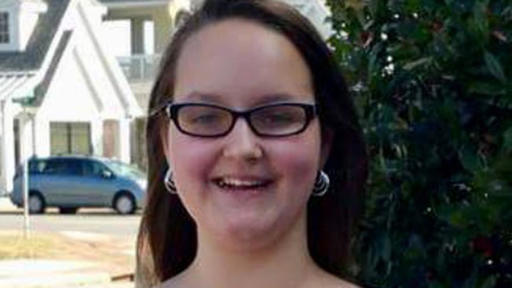 A crowdsourced, historical record of
990 East Cherry Road
Does
990 East Cherry Road

have a dark past?

This listing contains user-submitted reports documenting historically significant events and personal experiences at 990 East Cherry Road, Quakertown, PA, US, including reports of criminal activity, homicides, deaths, famous residents, and alleged paranormal occurrences. If you have more information about this address, let us know.
Information Reported
Grace Parker, 16, was raped and murdered in the attic of her home as part of a rape-murder fantasy held by her adoptive mother, Sara Packer, and Sara's boyfriend, Jacob Sullivan. They left Grace's body in the attic for months before dismembering it in the second floor bathroom and dumping the remains in a remote area. Jacob Sullivan pled guilty to first-degree murder and died in prison due to an aneurysm. Sara Packer received life in prison. Prior to the murder, Sara Packer and her husband David Packer had originally cared for dozens of foster children before David was sent to prison for sexually assaulting Grace. While Sara was barred from taking in any more foster children, Grace was not removed from the home. The case has launched discussions about Pennslyvania's foster care system.
---
Have something to say or share about 's report?
Nearby
Properties in the Housecreep database that are near 990 East Cherry Road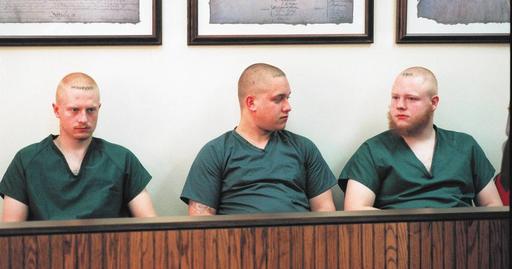 The Freeman family murders occurred in Salisbury Township, Lehigh County, Pennsylvania on February 26, 1995. Two brothers, 17-year-old Bryan Freeman and 16-year-old David Freeman, and their cousin, 18-year-old Nelson "Ben" Birdwell III, brutally murdered the brothers' parents, Brenda and Dennis, and 11-year-old younger brother, Erik, at their family home. For several years the brothers had been embracing neo-Nazi culture, though this had escalated in the months leading up to the killings, with t… View Listing »
Man commits suicide Reasoning unkown: The Criminal Investigations Unit is supervised by two Detective Sergeants who report directly to and are supervised by the Criminal Investigations Bureau Lieutenant. The CIU has a contingent of Detectives who report to these two Detective Sergeants. The two officers on Scene were Officer Schultz, And Lieutenant Darrel there reports can be found on mcall.Com or bethlehem Pennsylvania's police department website. links can be found via google View Listing »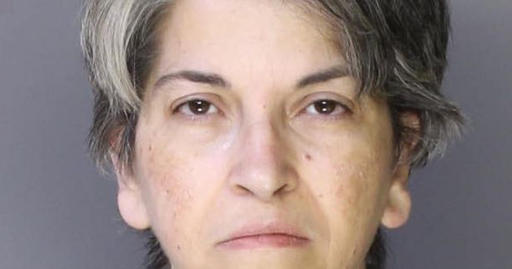 Anna Maria Tolomello, 48, shot and killed Giovanni Gallina, 65, in the home they shared. Tolomello and Gallina were long-term romantic partners, as well as co-owners of Pina's Pizza in New Britain, PA. Tolomello wrapped Gallina's body in a blue tarp and left it in a bedroom, while paying a contractor to dig a hole in her driveway. The body was discovered when police came with a search warrant, after Gallina's son reported him missing. Tolomello led police to the body and claimed that the shootin… View Listing »
This property was listed in the DEA National Clandestine Laboratory Registry. Law enforcement agencies reported they found chemicals or other items that indicated the presence of either clandestine drug laboratories or dumpsites. View Listing »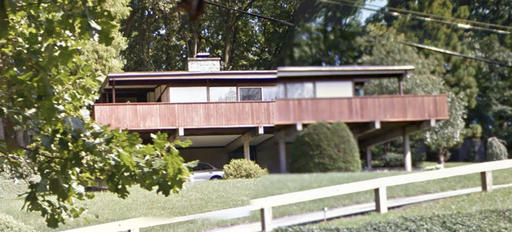 Holly Branagan, a 17 year old, was home alone when she was brutally stabbed 15 times. Her body was discovered in the kitchen by her brother a day later. There were no signs of forced entry or robbery - police believe she knew her murderer. The crime remains unsolved. Sadly, Holly's mother had died 3 years prior and her only sibling died just months after Holly, from a work accident. View Listing »
The Vault
Find the exact addresses of 27,000+ murder homes, famous houses, allegedly haunted houses, and other noteworthy properties from all over the world.
Our Community
Meet our community of sleuths