A crowdsourced, historical record of
901 North Elgin Avenue
Does
901 North Elgin Avenue

have a dark past?

This listing contains user-submitted reports documenting historically significant events and personal experiences at 901 North Elgin Avenue, Tulsa, OK, US, including reports of criminal activity, homicides, deaths, famous residents, and alleged paranormal occurrences. If you have more information about this address, let us know.
Information Reported
53-year-old Earl George King was stabbed to death by 52-year-old Efrain Escalante on October 12, 2011. Escalante was intoxicated and claimed the murder was an accident. He was sentenced to 30 years in prison on a manslaughter charge.
---
Have something to say or share about 's report?
Nearby
Properties in the Housecreep database that are near 901 North Elgin Avenue
This property was listed in the DEA National Clandestine Laboratory Registry. Law enforcement agencies reported they found chemicals or other items that indicated the presence of either clandestine drug laboratories or dumpsites. View Listing »
22-year-old Mark Williams was shot to death July 30, 2007, by three fellow gang members who used three different guns to shoot and kill Williams. Williams was killed by Darrell King, Jeremy Finch, and Von Butler. Williams was killed because he was scheduled to testify against a fellow gang member in court, Lyndell Dabney, who was accused of shooting and killing rival gang member Demonzo Washington in a driveway at 1231 N Boston Pl. View Listing »

27-year-old Demonzo Washington was shot and killed by rival gang member Lyndell Dabney in the driveway of an abandoned home located at 1231 N Boston Pl, on March 3, 2007. Dabney was arrested and charged with first degree murder. View Listing »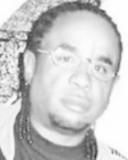 47-year-old Robert Braggs was shot in self-defense during a domestic dispute by his girlfriend on December 1, 2012. Braggs died ten days later, December 10, at the hospital. The girlfriend of Braggs claimed that Braggs attacked her and so she shot him in self-defense. The woman ended up not being charged. View Listing »
5-month-old Tavian Nathan was suffocated between a wall and a bed by her mother 19-year-old Markesha Nathan after Markesha got mad that Tavian wouldn't stop crying on May 11, 2000. Markesha admitted to police she was laying in bed with Tavian and that Tavian would not stop fussing and crying, so out of anger Markesha picked up Tavian and dropped him in between the narrow space between the bed and the wall, and then left the room. She told police she came back about 1 - 2 hours later and discover… View Listing »
The Vault
Find the exact addresses of 27,000+ murder homes, famous houses, allegedly haunted houses, and other noteworthy properties from all over the world.
Our Community
Meet our community of sleuths