A crowdsourced, historical record of
754 Water Street
Does
754 Water Street

have a dark past?

This listing contains user-submitted reports documenting historically significant events and personal experiences at 754 Water Street, Peterborough, ON, CA, including reports of criminal activity, homicides, deaths, famous residents, and alleged paranormal occurrences. If you have more information about this address, let us know.
In my first year at Trent University 1993 the old historic home of 754 Water street was still being used by Trent as a student off-campus residence. It is called Abbott House. On my freshman tour of the campus our guide told us it had a reputation for being haunted. I asked him about it he said that the previous year after reading week the students that remained behind to stay at Abbott house were camped out in the common living room area because of "disturbances" that were troubling them. I shrugged it off as a harmless campus rumor. I moved into Abbott house and lived in a bedroom on the second floor. For our group that year, incidents did not begin until the place emptied out and only a handful of us stayed behind during spring reading break. The activity was confined to the second and attic floor rooms. (by second floor I mean above the main floor. This house has 4 floors including the basement) On the first day most of the students left the light for the attic starts at the top of the stairway would not keep a light bulb. The bulb would spark and burn out no matter how many times we replaced it. We never had trouble before. So for the rest of the week we just left it out and had no light there. One of the attic rooms was supposedly locked securely when the student left for home. I did not know she had left, so I went and knocked on her bedroom door- it opened up and I walked into her room thinking she was there- then the student in the room next to me told me she had already left for the week as she saw her lock up and leave and when I checked the knob and it was still locked from the inside. During the night the one remaining student in the attic rooms that week told me one morning she was kept up all night by the incessant murmuring and chatter in the room next to her. The the two guys that used that room were also gone home for the week and it was locked and empty. She asked if it was us or if I knew who was up there? But the few of us that remained on the second floor were asleep in our beds. This occurred past 2am well into the morning. No one could explain that occurrence. My housemate in the bedroom next to me on the 2nd floor came home one night to Abbott house alone from studying late at campus. No one else was at the home that night as we were all out drinking at a bar very late. The next day over breakfast she told me she was reading at her desk in her room and the sound of loud and frantic whispering occurred in our hallway on 2nd floor but she knew no one else was in the house. At first she tried to dismiss it but she said it just got louder and louder and closer until it was right outside her door. It frightened her so badly she ran to the bed and threw her sheets over her head until it stopped. She said it felt like forever but it only lasted a few minutes then stopped. After that she threw her mattress in my room and stayed for the rest of the reading break. My own personal experience was just after reading break. It happened in a full house in the middle of the night around 3am. I was awakened from a deep sleep to the sound of very loud and frantic scratching sounds behind the wall beside my bed. I bolted upright and tried to determine the source but it sounded like it was happening all at once all over the whole wall and in the closet at the same time and I could not pin point it. It sounded unnatural in the sense that it was as if something was trying to escape in a panic from the wall. It was confusing and I could not understand how it did not wake up the entire house but I told myself if it continues for one more minute I will go wake up the others in the hall- and as I had the thought it stopped abruptly. I had only ever heard it that one time. The next morning I asked anyone at all if they heard any such thing the night before but no one did and they slept well. Trent eventually gave up its lease on this property it used student housing and it changed hands to YES shelter which functions as a transitional shelter for youth and families. I can only say what our experience was during our time there. I cannot speak for any resident of YES shelter that any such incidents have continued to occur there.
---
Have something to say or share about 's report?
So I just read a story by Andy, who apparently had some spook'n in old Abbot House...only the story he tells is only kinda what went on and the whole detailed list of who lived where in the house in 93/94 is a little off putting. You see, on the second floor there were only 4 rooms, only 1 of which was a single, btw I'm "Wheels" and I had the single room. I kind of hope "Andy" got his dates wrong, unless he,s the ghost and I simply didn't notice I was being haunted
---
Have something to say or share about 's report?
I don't know who you are "wheels" or when you stayed there. When I was there the second floor was divided into two rooms double occupancy and one room single- which I occupied- next to the bathroom. I provided no detailed list of who lived there nor did I mention a bedroom count as you claim I got wrong. Apparently you didn't read my entry. I fail to see how your input discredits any details of my personal account. We experienced these thing when the house emptied out over a period of two week reading break. Not everyone did, but it is what myself and two others experienced.
No news articles or other online sources have been referenced.
Related Lists
This address belongs to the following Housecreep curated lists
HELP US KEEP HOUSECREEP FREE FOREVER
Housecreep is a free service that is operated on a volunteer-basis. Please consider pledging to our Patreon or purchasing our merch to help keep Housecreep free forever. Thank you for your support!
Unlock 10 days of VIP membersip with every merch purchase or by pledging as little as $3 to our Patreon. VIP benefits currently include
ad-free browsing.
Visit our Patreon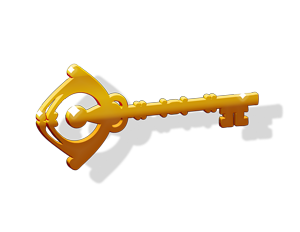 The Vault
Find the exact addresses of 27,000+ murder homes, famous houses, allegedly haunted houses, and other noteworthy properties from all over the world.
Our Community
Meet our community of sleuths by joining us on Patreon or Discord