A crowdsourced, historical record of
67 Forest Drive
Does
67 Forest Drive

have a dark past?

This listing contains user-submitted reports documenting historically significant events and personal experiences at 67 Forest Drive, Jericho, NY, US, including reports of criminal activity, homicides, deaths, famous residents, and alleged paranormal occurrences. If you have more information about this address, let us know.
Information Reported
Ronald Cohen was getting ready to sell his split-level home when he knew something had to be done about the steel drum wedged in crawl space under his house. Cohen had lived in the property for 9 years and the drum had been there the entire time. He had no idea what the drum contained or why it was there, but what he did know is that his prospective buyer demanded it be removed. Cohen had movers lug the nearly 350lb drum to the curb, but city garbage collectors refused to take it, as the contents were unknown. Cohen and his real estate broker pried open the lid of the drum and discovered a mummified body of a pregnant woman, killed by what police said was a massive blow to the head. Howard Perkins, 70, had sold the property in 1972 to move to Florida. He had lived in the Forest Drive property throughout the 60s along with his wife and three children. After the discovery of the body, Perkins received a call from a journalist asking him about the drum. He claimed to know nothing. Though, as police would soon discover, Perkins was responsible for the murder of this mystery woman and placing her in a drum, where she lay for the next 30 years.
---
Have something to say or share about 's report?
Nearby
Properties in the Housecreep database that are near 67 Forest Drive

DA Singas said that on January 14, at approximately 5:30 pm, the victim, 27-year-old Justin Gottlieb of Plainview, was in his vehicle, heading home from work in Jericho and was near his home on Margaret Drive East, when a white vehicle, allegedly operated by the defendants drove up next to his car. The defendants then allegedly fired a .9mm handgun at Mr. Gottlieb, striking him twice, once in the leg and once in the chest. After the shooting, Gottlieb ran into his parent's home nearby and told … View Listing »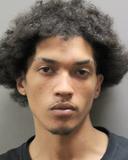 DA Singas said on July 6 at approximately 10:45 pm, defendants Torres, Carter, Quilliam and Spinella allegedly gathered in Haypath Park in Old Bethpage to rob a man who came to the park under the impression he was going to sell marijuana to Carter. When that man arrived at the scene, Torres, using a gun, and with Carter, were allegedly waiting for him and robbed him of approximately one pound of marijuana, cell phone and keys. During the robbery, 23-year-old Stefon Pierre, who was on lookout f… View Listing »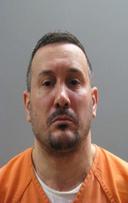 DA Singas said on November 4, 2016 at approximately 12:30 a.m., the defendant and victim were arguing in the bedroom of their Seitz Drive home in Bethpage. During the argument over their pending divorce, Robert Crumb stabbed and slashed his wife, Maria Crumb, multiple times in her back. Upon hearing the commotion, the couple's then 12-year-old son attempted to stop the stabbing by jumping onto his father's back, but was thrown off. The defendant then attacked his teenage daughter and later retur… View Listing »
This is the house of real estate attorney, William Parente. Who murdered his children and wife after facing financial difficulties, due to an FBI investigation against him for a Ponzi scheme. View Listing »
91-year-old woman murdered by her 31-year-old grandson. Grandson committed suicide shortly after. A neighbor reported the elderly woman's home health care aid was able to escape just before the murder. View Listing »
The Vault
Find the exact addresses of 27,000+ murder homes, famous houses, allegedly haunted houses, and other noteworthy properties from all over the world.
Our Community
Meet our community of sleuths