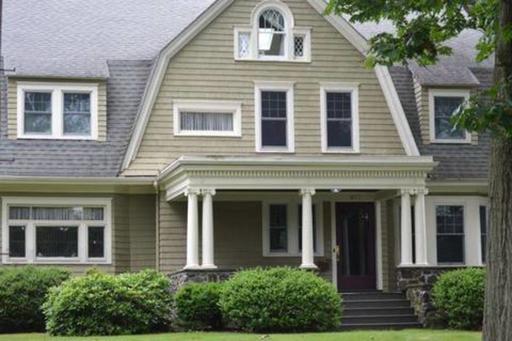 A crowdsourced, historical record of
657 Boulevard
Does
657 Boulevard

have a dark past?

This listing contains user-submitted reports documenting historically significant events and personal experiences at 657 Boulevard, Westfield, NJ, US, including reports of criminal activity, homicides, deaths, famous residents, and alleged paranormal occurrences. If you have more information about this address, let us know.
Information Reported
Family buys home and begins receiving creepy letters from the "Watcher": Three days after purchasing this home, Derek and Maria Broaddus reported that their family began receiveing a series of eerie letters from someone who claimed to be 'the watcher'. The Watcher claimed that his grandfather watched the house in the 1920, his father watched the house in the 1960s and that it was now his time to watch it. The Broaddus' immediately vacated the home and launched a lawsuit against the previous homeowners for not disclosing information about the Watcher.
---
Have something to say or share about 's report?
Nearby
Properties in the Housecreep database that are near 657 Boulevard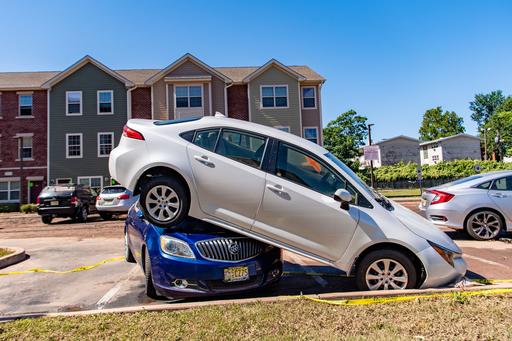 The Oakwood Plaza Apartments were severely flooded during Hurricane Ida. The drowned bodies of Rosa Espinal, 72, Jose Torres, 71, and their son, Jose Torres Jr., 38, were found by search and rescue services in their first floor apartment. Shakia Garrett, 33, a neighbor who was comforting the family during the storm, also perished in the flooding. View Listing »
In October of 2006, neighbors were startled to hear of the murder-suicide that occurred on Agatha Drive. Jaime Malimban stabbed his wife Elenita Malimban to death with a swiss army knife before hanging himself in the garage. The couple was discovered by Jaime's cousin. Neighbors of nearly 20 years stated the couple were very nice and helpful in the community and no motive was ever discovered. View Listing »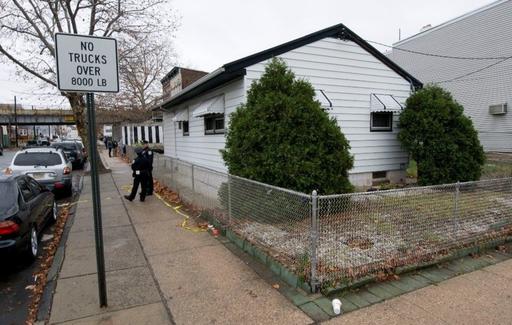 Triple murder-suicide. On December 6, 2011, Adepso Collado, 28, of Jersey City, burst into this small white house, carrying a gun. He shot and killed his estranged wife, Kenia, 26, her 31-year old boyfriend Jose Guzman, and Kenia and Guzman's 14-month old son, Matthew. Collado then shot himself, fatally. Following an argument with his estranged wife Kenia and her new boyfriend Jose Guzman, Adepso Collado drew a .45 caliber semi-automatic pistol Monday night and began to open fire at around 7:30… View Listing »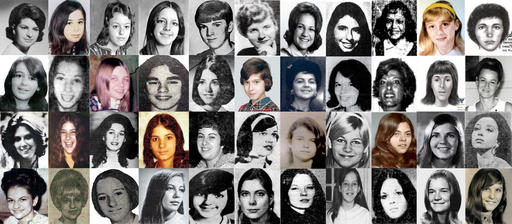 Mae Rubenstein, 12, was stabbed to death in the kitchen of her home. Upon returning from shopping, Mae's mother Anne Rubenstein, 41, was also confronted by the attacker and stabbed to death in the front foyer. There were no indications of robbery or sexual assault. The case remains unsolved. View Listing »
This is the home I grew up in. It is the gate house to Rosedale Cemetery. So of course already, easy to guess there is paranormal occurrences there. First occurrence I was upstairs and was getting ready for a shower I saw my sister walk into her room, or so I thought. So I walk over and all I see is a dark figure standing in her room. Creeped out but maybe it was someone. So I flip the light on and no one was there. Second occurrence was I woke up before most of my family minus my dad because … View Listing »
The Vault
Find the exact addresses of 27,000+ murder homes, famous houses, allegedly haunted houses, and other noteworthy properties from all over the world.
Our Community
Meet our community of sleuths