A crowdsourced, historical record of
621 South Michigan Avenue
Does
621 South Michigan Avenue

have a dark past?

This listing contains user-submitted reports documenting historically significant events and personal experiences at 621 South Michigan Avenue, Villa Park, IL, US, including reports of criminal activity, homicides, deaths, famous residents, and alleged paranormal occurrences. If you have more information about this address, let us know.
Information Reported
Suicide in Basement: Mr. E. J. Tomenendal was found in the basement after committing suicide by hanging.
---
Have something to say or share about 's report?
No news articles or other online sources have been referenced.
Nearby
Properties in the Housecreep database that are near 621 South Michigan Avenue
Stephen Buik Shoots Family: Man shoots wife, son, and step-daughter. View Listing »
Love and lies in villa park: REBECCA KLEIN age 32 15/03/2007body of Klein was discovered in the trunk of her 1966 Ford Mustang, after Klein's domestic partner of seven years, Abusharif, reported her missing. Klein was found bound with duct tape, gagged with a bandana, blindfolded, and suffocated with a plastic bag over her head. She was suffocated to death (killer -Nicole Abusharif- her girlfriend killed her then went out with another woman she met on MySpace. Motive: love triangle and life insu… View Listing »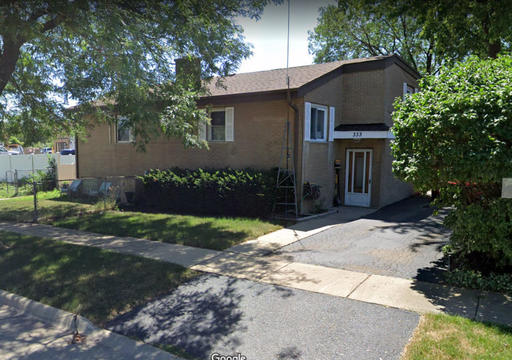 Nancy D. Knuckles Murdered: The 40-year-old hard working divorced mother of three was strangled, placed in a trunk, and dumped into nearby Salt Creek. Two days later, her children and five of their friends were arrested for the murder and cover-up. It was later revealed that Nancy Knuckles was a sadistic religious fanatic who believed the devil was trying to possess her children. She often beat them and tied them in laundry bags within dark closets for hours as punishment. View Listing »
Man shot to death: Scafida, Antonio, 34 ys. old. Fatally shot at 15 E. Taylor St. by Frank Casilla, a boarder who also shot (fatally) Mrs. Scafida. Arrested. 2 pct. Held for murder by Coroner. Dec. 18-09. Joliet for life by Judge Tuthill. View Listing »
The Chicago Rippers: Ripper Crew -Residence of Andrew & Thomas Kokoraleis- Between May 23, 1981–October 8, 1982 a Satanic cult including Robin Gecht, Andrew Kokoraleis, Thomas Kokoraleis, and Edward Spreitzer tortured, gang-raped, and sacrificed up to 17 women. Andrew was executed by lethal injection, March 17, 1999. View Listing »
The Vault
Find the exact addresses of 27,000+ murder homes, famous houses, allegedly haunted houses, and other noteworthy properties from all over the world.
Our Community
Meet our community of sleuths