A crowdsourced, historical record of
5925 East 24th Place
Does
5925 East 24th Place

have a dark past?

This listing contains user-submitted reports documenting historically significant events and personal experiences at 5925 East 24th Place, Tulsa, OK, US, including reports of criminal activity, homicides, deaths, famous residents, and alleged paranormal occurrences. If you have more information about this address, let us know.
Information Reported
36-year-old Charles "Chuck" Wayne Buckhorn was discovered deceased from blunt force trauma inside his home on June 27, 2013. Buckhorn had been killed by his stepbrother Samuel Adkins after an argument. Police arrested Adkins.
---
Have something to say or share about 's report?
Nearby
Properties in the Housecreep database that are near 5925 East 24th Place

Officers were called to a home because the body of 70 year-old Edward Johnson was found lying in the front yard. Police said the victim appeared to have been beaten to death with a metal object and the suspect's arrest report show officers found a garden hoe nearby that appeared to have blood on it. TPD said they later arrested the man's stepson, Somsai Harchareun, on charges of first-degree murder. Police told News On 6 when they arrested Harchareun, he admitted to beating his stepfather to d… View Listing »

10-year-old Elizabeth Wagoner was found strangled and wrapped in a rug in a trash can behind the Alameda Shopping Center on March 28, 2006. Wagoner had gone for a walk in the neighborhood when 28-year-old Daniel Johnson lured the girl back to his home, where he sexually assaulted and strangled her to death. He then drove to the Alameda Shopping Center and dumped her body wrapped in a rug in a trash can behind the shopping center. A man saw Johnson leave the body in the trash bin and drive away, … View Listing »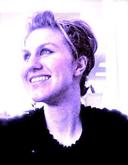 Tulsa police say a man shot his daughter and wife and then turned the gun on himself near East 25th Place and South Yale Avenue Sunday afternoon. According to the police, the man called 911 around 3:30 p.m. and stated he killed his daughter and wife, and that he was going to kill himself. When officers arrived on the scene, they tried to get the man out of the house. The man told police about a note underneath a doormat and that he was not going to come out. Shortly after, police say they hear… View Listing »
This house is a known drug house. On May 21, 2021 an unknown man overdosed in the attic. I don't have a news article for it but it was pretty well known in the neighborhood that someone had overdosed inside the house. View Listing »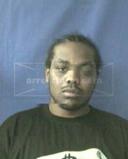 26-year-old Wendell Alexander was stabbed to death in self-defense by the mother of his child on November 17, 2009. Alexander was assaulting the woman and the woman stabbed Alexander with a knife, puncturing him in the heart. The woman was not charged. View Listing »
The Vault
Find the exact addresses of 27,000+ murder homes, famous houses, allegedly haunted houses, and other noteworthy properties from all over the world.
Our Community
Meet our community of sleuths