A crowdsourced, historical record of
5892 North Edenbrook Lane
Does
5892 North Edenbrook Lane

have a dark past?

This listing contains user-submitted reports documenting historically significant events and personal experiences at 5892 North Edenbrook Lane, Tucson, AZ, US, including reports of criminal activity, homicides, deaths, famous residents, and alleged paranormal occurrences. If you have more information about this address, let us know.
Information Reported
The Pima County Sheriff's Department confirmed Wednesday night that the body of a man was found inside the home after the standoff earlier in the afternoon. According to PCSD it appears to be a self-inflicted gunshot wound, and they are not releasing the name of the man, until next of kin is notified. The Tucson Police Department confirmed the situation is connected to a fatal crash that happened in Tucson on July 29. Authorities have said 42-year-old Jason Patty was driving a motorcycle when hit it a stalled vehicle on Stone Avenue. Renee Doty, 37, was a passenger on Patty's motorcycle. She died at a local hospital a day later.
---
Have something to say or share about 's report?
Nearby
Properties in the Housecreep database that are near 5892 North Edenbrook Lane

Linda Watson went missing from her home in the 2600 block of West Curtis Road in Tucson, Arizona. Investigators suspected she may have been killed as there was blood found throughout her home. Marilyn Cox made it her mission to find her daughter's killer and to find out what happened to Linda. However, she was killed in May 2003, along with her friend, Renee Farnsworth, in the driveway of Linda's home after dropping off her then-4-year-old granddaughter. Cox and Farnsworth were shot to death, … View Listing »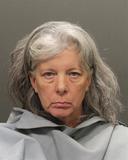 A Tucson woman has been sentenced to 21 years in prison after pleading guilty to two counts of manslaughter in the shooting deaths of her 8-year-old grandsons. A Pima County Superior Court judge sentenced 56-year-old Dorothy Flood on Monday in the killings of Jorden and Jaden Webb (8 years old) last April. Flood was the guardian and sole caregiver for the boys after her daughter died in 2017. View Listing »

Carmen Alene Knight's body was found by a neighbor outside her home in the 8400 block of North Burke Drive, near West Cortaro Farms and North Thornydale roads, shortly before 7 a.m. Feb. 8, 2007 . Alene Knight, 35, had gone out with her sister the evening before and prosecutors believe she was attacked after she arrived home between 1:30 and 2 a.m. An autopsy revealed she suffered multiple stab wounds and that her throat was slashed. Her coward of an ex-husband, Shad Knight, disabled the elec… View Listing »
This property was listed in the DEA National Clandestine Laboratory Registry. Law enforcement agencies reported they found chemicals or other items that indicated the presence of either clandestine drug laboratories or dumpsites. View Listing »
Family of 3 were murdered in their home. Francisco Javier Tanori-Marin, 44; his wife, Raphaela Pereda-Felix, 40; and their daughter, 8; Tania Guadalupe Tanori-Pereda were found shot to death. View Listing »
The Vault
Find the exact addresses of 27,000+ murder homes, famous houses, allegedly haunted houses, and other noteworthy properties from all over the world.
Our Community
Meet our community of sleuths