A crowdsourced, historical record of
5834 East 21st Street
Does
5834 East 21st Street

have a dark past?

This listing contains user-submitted reports documenting historically significant events and personal experiences at 5834 East 21st Street, Tulsa, OK, US, including reports of criminal activity, homicides, deaths, famous residents, and alleged paranormal occurrences. If you have more information about this address, let us know.
Information Reported
Officers were called to a home because the body of 70 year-old Edward Johnson was found lying in the front yard. Police said the victim appeared to have been beaten to death with a metal object and the suspect's arrest report show officers found a garden hoe nearby that appeared to have blood on it. TPD said they later arrested the man's stepson, Somsai Harchareun, on charges of first-degree murder. Police told News On 6 when they arrested Harchareun, he admitted to beating his stepfather to death and then staging the scene and dragging him around the yard to multiple areas before leaving him in the front. A neighbor had called police to the home and reported an "elderly man suffering cardiac arrest on their lawn."
---
Have something to say or share about 's report?
Nearby
Properties in the Housecreep database that are near 5834 East 21st Street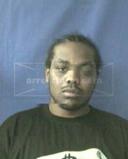 26-year-old Wendell Alexander was stabbed to death in self-defense by the mother of his child on November 17, 2009. Alexander was assaulting the woman and the woman stabbed Alexander with a knife, puncturing him in the heart. The woman was not charged. View Listing »

36-year-old Charles "Chuck" Wayne Buckhorn was discovered deceased from blunt force trauma inside his home on June 27, 2013. Buckhorn had been killed by his stepbrother Samuel Adkins after an argument. Police arrested Adkins. View Listing »
65-year-old Rhoda Chastain was shot to death in the head during a home invasion on March 1, 2002. Carl Berry and Robert McCulley were charged in the homicide. The two men had been burglarizing several residences and randomly went to the residence of Chastain that day. McCulley said Berry told him he had to shoot the woman "because she had seen him." Both men were arrested. View Listing »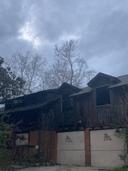 The Tulsa Fire Department says a firefighter is in the hospital after fighting an early morning fire. Investigators say it happened around 4 am Saturday morning near 21st and Yale after a Tulsa County Sheriff's deputy on patrol drove by and saw heavy smoke coming from a two-story home. They say the firefighter suffered burns to the back of his neck but is expected to be okay. Tulsa Fire says the home is a total loss and will be torn down but the house had been abandoned due to the previous own… View Listing »

37-year-old Amanda Knowlton and her husband 33-year-old Steven Knowlton were discovered deceased inside their residence on July 27, 2017. They were discovered by an employer of one of the two after one of them had not shown up for work. The employer went to the house after not getting a call or text back, and knocked on the door. When no one answered they called 911. Firefighters went into the home and discovered the couple dead. Through police investigation it was determined that Steven Knowlto… View Listing »
The Vault
Find the exact addresses of 27,000+ murder homes, famous houses, allegedly haunted houses, and other noteworthy properties from all over the world.
Our Community
Meet our community of sleuths