A crowdsourced, historical record of
5628 North Gillette Avenue
Does
5628 North Gillette Avenue

have a dark past?

This listing contains user-submitted reports documenting historically significant events and personal experiences at 5628 North Gillette Avenue, Tulsa, OK, US, including reports of criminal activity, homicides, deaths, famous residents, and alleged paranormal occurrences. If you have more information about this address, let us know.
Information Reported
23-year-old Tyler Kirk was discovered deceased by a family member inside his home at 5628 N Gillette Ave on July 3, 2022. Kirk had been shot and killed. 23-year-old Tyler Lewis was identified as the suspect in the murder and went on the run, but turned himself in to police 2 days later. Lewis claimed the murder was an accident.
---
Have something to say or share about 's report?
Nearby
Properties in the Housecreep database that are near 5628 North Gillette Avenue

This property was listed in the DEA National Clandestine Laboratory Registry. Law enforcement agencies reported they found chemicals or other items that indicated the presence of either clandestine drug laboratories or dumpsites. 41-year-old James Hillary Williams was discovered deceased from stab wounds inside his car around 9AM on September 20, 2021. The car was parked in the driveway of a friend of Williams's house, and the friend who lived in the house was the one who discovered Williams de… View Listing »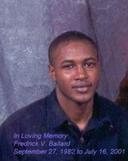 18-year-old Frederick Ballard was discovered by police shot in front of 5538 N Utica Ave on July 12 2001. Ballard had been shot numerous times by unknown person(s). Ballard was transported to the hospital and died on July 14 2001. The case remains unsolved. View Listing »

On July 14, 2000 the body of 45-year-old Russell Lee Roberts was discovered in his residence located at 1539 E. 56th St. North. Roberts appeared to have been shot and killed during an apparent home invasion and robbery. Evidence suggests that no forced entry was made into the home and that Roberts may have known his killer. Roberts was perceived as being a loner by those who lived in the area. View Listing »

At approximately 3:15 pm on Oct. 9, 2021, the Tulsa County Sheriff's Office responded to a 911 call reporting the discovery of a man lying in the front yard of a home located at 1525 E. 56th St. North near Turley. Upon arrival, deputies found 58 year old Billy Morris Lindsey deceased. Police reported visible signs of injury to Lindsey's head and what appeared to be stab wounds to Lindsey's face, hands, arms, neck, upper back, back of the neck, upper chest, and top and back of his head. Law enfor… View Listing »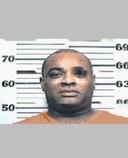 45-year-old Richard Thomas was shot to death by his son 21-year-old Rico Thomas on October 28, 2010. Richard Thomas's wife, Charlotte, was also shot but survived her wounds. An argument between Rico and his parents is what led to the shooting. Rico shot Richard in the head once, killing him almost immediately, before shooting Charlotte twice in the chest and arm. Charlotte was able to make it out the door and ran to the neighbors next-door for help. She was taken to the hospital in critical cond… View Listing »
The Vault
Find the exact addresses of 27,000+ murder homes, famous houses, allegedly haunted houses, and other noteworthy properties from all over the world.
Our Community
Meet our community of sleuths