A crowdsourced, historical record of
542 North 43rd West Avenue
Does
542 North 43rd West Avenue

have a dark past?

This listing contains user-submitted reports documenting historically significant events and personal experiences at 542 North 43rd West Avenue, Tulsa, OK, US, including reports of criminal activity, homicides, deaths, famous residents, and alleged paranormal occurrences. If you have more information about this address, let us know.
Information Reported
66-year-old Terry McCorkle was beaten to death inside his home on April 4, 2016. His family discovered his body tied and bound to a clothing bar in the back bedroom a few days after he was killed. Jimme Sewell and Chris Wilson were both arrested in connection to the murder.
---
Have something to say or share about 's report?
Nearby
Properties in the Housecreep database that are near 542 North 43rd West Avenue

21-year-old Melissa Lemery was brutally murdered by 21-year-old Joshua Reynolds on May 16, 2013. Reynolds claimed he killed Lemery in self-defense, saying that he invited Lemery to his house from a strip club that Lemery worked at, and that when they arrived Lemery attempted to steal things from his house. Reynolds claims he confronted her about it, and she became aggressive, charging at Reynolds. Reynolds grabbed a machete and began swinging it at Lemery, and Reynolds said she continued to be a… View Listing »
On January 12, 1999, 79 year old Betty Jo Martin was discovered deceased by her grandson inside her daughters residence at 3820 W Admiral Blvd. Martin lived next door at 3818 W Admiral Blvd. It is suspected Martin was checking out a sound she heard in her daughter's house next door and interrupted a burglary. Martin had multiple blunt force trauma injuries to her head and torso. Although a suspect was identified, charges were never filed, and the case remains unsolved. View Listing »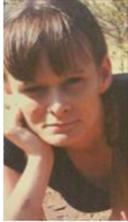 On 9/9/2014 TPD officers were assigned to assist TFD at a house fire located at 3504 W. Easton St. Upon arrival officers learned the burnt body of a deceased female was discovered in the residence. During the autopsy, blunt force trauma was observed about the head and her death was ruled a homicide. The victim was identified as 35-year-old Christen Marie Welch. The involved residence was a known drug house. The homicide remains unsolved. One of the most popular theories of what happened is that … View Listing »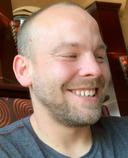 37-year-old Phillip Luster shot and killed in front of his Tulsa home on October 12 2020. A car drove up to the house, and fired at Luster, striking him once in the chest and once in the side, before driving off. There were several children inside of the house at the time, but they were not injured. View Listing »
26-year-old Curtis Wickham Jr. was mauled to death by dogs owned by his ex-girlfriend's new boyfriend inside his ex-girlfriend's home on October 22, 2020. Wickham had gone to his ex-girlfriend's house to retrieve his cell phone. He was confronted by his ex-girlfriend's new boyfriend, 35-year-old Benjamin Ryan Spence. The two got into an argument, and then a fist fight, and that's when Spence commanded his dogs to attack Wickham. It is also reported that Spence threw a TV at Wickham's head while … View Listing »
The Vault
Find the exact addresses of 27,000+ murder homes, famous houses, allegedly haunted houses, and other noteworthy properties from all over the world.
Our Community
Meet our community of sleuths