A crowdsourced, historical record of
5404 North Frankfort Place
Does
5404 North Frankfort Place

have a dark past?

This listing contains user-submitted reports documenting historically significant events and personal experiences at 5404 North Frankfort Place, Tulsa, OK, US, including reports of criminal activity, homicides, deaths, famous residents, and alleged paranormal occurrences. If you have more information about this address, let us know.
Information Reported
37-year-old Daniel Watashe fatally shot at 5404 N Frankfort Pl. by 39-year-old Eric Bradford on April 30, 2016. The two had been arguing over a girl when the argument escalated and Bradford shot and killed Watashe. Bradford then fled the scene and tossed his handgun in a river. He was later arrested and found guilty of first degree murder, and sentenced to life in prison.
---
Have something to say or share about 's report?
Nearby
Properties in the Housecreep database that are near 5404 North Frankfort Place

34-year-old James Mario Parker was shot and killed in self-defense by 33-year-old Michael Lyke on June 28, 2013. Parker went to Lyke's home armed with a gun and confronted him. Lyke also pulled out a gun and shot Parker several times. Parker collapsed on the lawn and police were called. He was transported to a hospital where he later died in surgery. Lyke was not charged in the death as it was deemed self-defense, however, not long after Parker's death, on January 19, 2014, Lyke was also shot to… View Listing »

52-year-old Lionel "Lee" Rivers was found shot to death inside the garage of his home on October 15 2020. He was found shortly after midnight by a friend who came by Rivers's house. The friend noticed the front door was open and so they went into Rivers's house and found Rivers dead from a gunshot wound in the garage. 38-year-old Clearance Holmes and 37-year-old Stephon Thompson were arrested shortly after in connection with the crime. Police say Rivers had bragged to Holmes and Thompson earlier… View Listing »
On January 23, 1981, Eddie Chatman was sitting in his vehicle with his brother in front of 643 E. 54th Street North. Chatman was sitting in the driver's seat. The suspect's vehicle pulled up along side Chatman's vehicle and a shot was fired by an occupant of the suspect's vehicle striking Chatman. Chatman died on the scene. View Listing »

31-year-old Waymon Whitehead was shot at this home by his wife Mary Lee Whitehead during a domestic dispute on November 26, 1989. He was shot once in the lower back and taken to the hospital where he later died. Mary Whitehead was arrested. View Listing »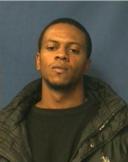 On July 10, 2011 officers responded to a shooting at 648 E. 53rd Street North. Upon arrival the officers discovered 28 year old Bryan Mitchell and his girlfriend, 27 year old Kanisha Jackson shot to death in a bedroom. The couple's last day alive was unusual. It started normal enough when they both went to church in the morning, but, by 2 p.m., police were called because Bryan Mitchell was running naked down the street, high on PCP and Kanisha Jackson was threatening to kick him out, then by 7:3… View Listing »
The Vault
Find the exact addresses of 27,000+ murder homes, famous houses, allegedly haunted houses, and other noteworthy properties from all over the world.
Our Community
Meet our community of sleuths