A crowdsourced, historical record of
518 East Elwood Place
Does
518 East Elwood Place

have a dark past?

This listing contains user-submitted reports documenting historically significant events and personal experiences at 518 East Elwood Place, Salt Lake City, UT, US, including reports of criminal activity, homicides, deaths, famous residents, and alleged paranormal occurrences. If you have more information about this address, let us know.
Destiny Anne Norton (November 30, 2000 – July 16, 2006) was a Salt Lake City, Utah, child who was kidnapped and murdered by a neighbor in 2006. Until her death, Norton lived in Salt Lake City, Utah. On July 16, 2006, she disappeared from her home. Her body was found fewer than 100 feet from her home in the basement of her neighbor, 20-year-old Craig Roger Gregerson.~~ Excerpts from Wikipedia Note: According to Salt Lake Tribune, address is for location of murder.
---
Have something to say or share about 's report?
Nearby
Properties in the Housecreep database that are near 518 East Elwood Place
Dean Steiner was found beaten to death in a house he primarily used for storage. His case remains unsolved. View Listing »

Danny Montano, 23, was shot in the back of the head while painting his bathroom. The crime remains unsolved. View Listing »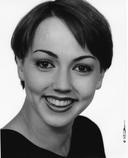 After midnight, a man broke into a Salt Lake City apartment and held roommates Lynn Drebes and Amy Quinton, and visitor, Erin Warn, at knifepoint. After robbing the women, the perpetrator stabbed Warn and Quinton. Quinton's injuries were fatal. Donald Eugene Younge was charged with the crime, but charges were eventually dropped. He is currently in prison for the 1996 sexual assault of a college student. View Listing »

In September 1974, Ted Bundy moved into room #2 at 565 1st Ave N. in Salt Lake City. He had been accepted to the University of Utah Law School and was pursuing a career as a lawyer. He had previously abducted and murdered at least 8 women in Washington and Oregon, though some investigators think there were more victims. Almost immediately after moving into the boarding house, he began murdering women and teenage girls in the Salt Lake City area. The confirmed victims of Bundy up to this point h… View Listing »
This property was listed in the DEA National Clandestine Laboratory Registry. Law enforcement agencies reported they found chemicals or other items that indicated the presence of either clandestine drug laboratories or dumpsites. View Listing »
The Vault
Find the exact addresses of 27,000+ murder homes, famous houses, allegedly haunted houses, and other noteworthy properties from all over the world.
Our Community
Meet our community of sleuths