A crowdsourced, historical record of
4917 North Garrison Place
Does
4917 North Garrison Place

have a dark past?

This listing contains user-submitted reports documenting historically significant events and personal experiences at 4917 North Garrison Place, Tulsa, OK, US, including reports of criminal activity, homicides, deaths, famous residents, and alleged paranormal occurrences. If you have more information about this address, let us know.
Information Reported
33-year-old Randy Byers-Cole shot and killed in his home at 4917 N Garrison Pl on December 16 2020 by 20-year-old Christon Anderson. Anderson was arrested shortly after.
---
Have something to say or share about 's report?
Nearby
Properties in the Housecreep database that are near 4917 North Garrison Place
On September 4, 1991 the victim Mary Motte was discovered by Tulsa Fire Department when they responded to a house fire at 5119 N. Frankfort. The front door appeared to be forced open. The victim received several stab wounds and died as a result of her injuries. View Listing »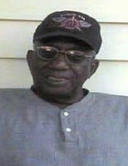 68-year-old Alonzo Tibbs was beaten to death with a hammer and robbed inside his home by Billy Gene Marshall on June 14 2006. Marshall was convicted and found guilty of first degree murder + robbery charges. View Listing »
On March 20, 2019, 49-year-old Tracy Russell was strangled to death inside her home by a homeless woman she had been allowing to stay with her, Jessica McBride. McBride allegedly killed Russell because McBride was stealing food stamps and Russell confronted her about it. After killing Russell, McBride attempted to light her body on fire and also burn her house down. She was recently found guilty of manslaughter. View Listing »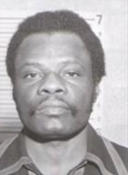 On July 4, 1983, George Clark was discovered deceased inside his residence located at 503 E. 47th Place North. The victim was shot and died as a result of his injuries. The case is a cold case and remains unsolved. View Listing »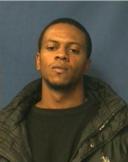 On July 10, 2011 officers responded to a shooting at 648 E. 53rd Street North. Upon arrival the officers discovered 28 year old Bryan Mitchell and his girlfriend, 27 year old Kanisha Jackson shot to death in a bedroom. The couple's last day alive was unusual. It started normal enough when they both went to church in the morning, but, by 2 p.m., police were called because Bryan Mitchell was running naked down the street, high on PCP and Kanisha Jackson was threatening to kick him out, then by 7:3… View Listing »
The Vault
Find the exact addresses of 27,000+ murder homes, famous houses, allegedly haunted houses, and other noteworthy properties from all over the world.
Our Community
Meet our community of sleuths