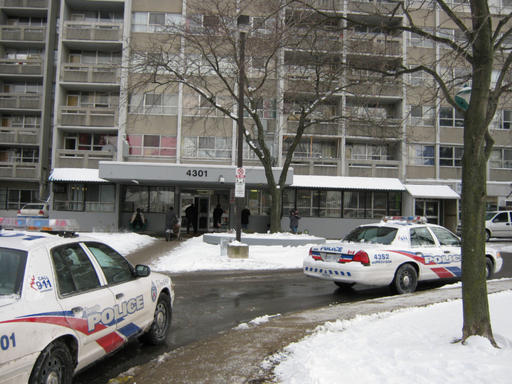 A crowdsourced, historical record of
4301 Kingston Road
Does
4301 Kingston Road

have a dark past?

This listing contains user-submitted reports documenting historically significant events and personal experiences at 4301 Kingston Road, Toronto, ON, CA, including reports of criminal activity, homicides, deaths, famous residents, and alleged paranormal occurrences. If you have more information about this address, let us know.
Information Reported
Woman murdered in her 20th floor apartment: Zaniffa Balkaran, 59, was murdered by her schizophrenic daughter. The woman died after her scalp and face had been partially sliced off.
---
Have something to say or share about 's report?
Information Reported
Altercation in Apt. 1719 leads to fatal stabbing in hallway: Ajiganth Agi Mahalingam, 28, was found stabbed to death in the 17th floor hallway.
---
Have something to say or share about 's report?
Information Reported
A 52 year-old man was shot on the 21st floor by police after he charged at them with a sword.
---
Have something to say or share about 's report?
Nearby
Properties in the Housecreep database that are near 4301 Kingston Road
Arrest made in toddler's 1993 death: A man has been arrested in Connecticut in the 1993 scalding death of a toddler in Scarborough. Germaine Sean Lindo, 38, is wanted in Canada for manslaughter in the death of his 20-month-old stepdaughter, Candace DaSilva. Police said the girl was brought to the emergency room of Scarborough General Hospital in October 1993 by Lindo and the child's mother, Rose Mary DaSilva. The toddler's lower body was covered in scalding injuries. - Toronto Star (Dec 18, 2011… View Listing »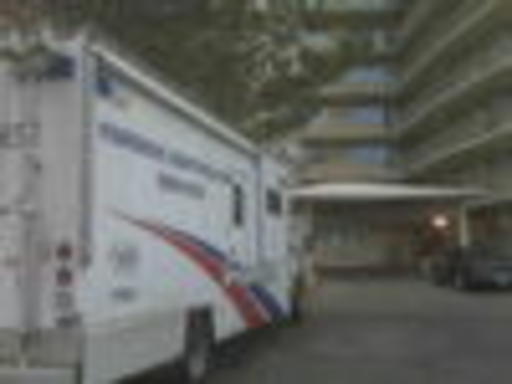 Man shot to death in 10th floor apartment: Kevin Williams, 33, was shot to death in the doorway of his apartment. Man charged in baby's death: Metro police have charged a 24-year-old Scarborough man with second-degree murder after a baby boy died earlier this month. John Anthony James, 16 months, was rushed to hospital after his mother called an ambulance at about 7 p.m. on Jan. 10. - Toronto Star (Jan 20, 1993). Jerald Kevin Jeevaratnam was acquitted in 1994. View Listing »
Marijuana Grow Operation: Residence was seized by the Toronto Police as a marijuana grow-op. Information was obtained by Housecreep via a freedom of information request. View Listing »
Father and daughter dead in murder suicide: Aaron Dookie killed himself and his daughter, Laurissa, 5, by inhaling carbon monoxide. Their bodies were discovered in a vehicle within the garage. View Listing »
Man stabbed to death in apartment: Joseph Pyne, 21, was stabbed to death during a dispute with his ex-wife's boyfriend, Dwayne Dilleon. View Listing »
The Vault
Find the exact addresses of 27,000+ murder homes, famous houses, allegedly haunted houses, and other noteworthy properties from all over the world.
Our Community
Meet our community of sleuths