A crowdsourced, historical record of
3333 East Virgin Street
Does
3333 East Virgin Street

have a dark past?

This listing contains user-submitted reports documenting historically significant events and personal experiences at 3333 East Virgin Street, Tulsa, OK, US, including reports of criminal activity, homicides, deaths, famous residents, and alleged paranormal occurrences. If you have more information about this address, let us know.
Information Reported
Elderly couple Bob and Nancy Strait were brutally beaten in a home invasion that left both of them dead. On March 13, 2012, 20-year-old Tyrone Woodfork kicked in the front door of 3333 E Virgin St and broke in. After seeing that the elderly couple was inside the home, Woodfork severely beat both of them, took several valuable items, and then fled the scene. The two victims were so badly beaten that they could not move or speak to officers. Both victims were taken to the hospital, and Nancy Strait died two days later, on March 15 2012. Bob Strait died about 6 weeks later, on May 4 2012. Woodfork was arrested and sentenced to life in prison. Bob and Nancy Strait had been together for 65 years.
---
Have something to say or share about 's report?
Nearby
Properties in the Housecreep database that are near 3333 East Virgin Street

36-year-old Terrance Jamond Jones was discovered deceased from gunshot wounds in the front lawn of 3517 E Ute St on October 23, 2011. Jones did not live at the residence and the body of Jones was discovered by the family leaving the residence around 9:20 AM. The family reports they heard gunshots around 10PM the night before, October 22, but nobody called police. The case in who killed Jones is unsolved, and a motive for the killing was never found either. View Listing »
This property was listed in the DEA National Clandestine Laboratory Registry. Law enforcement agencies reported they found chemicals or other items that indicated the presence of either clandestine drug laboratories or dumpsites. View Listing »

30-year-old Nickolas Norwood was discovered deceased inside his apartment after a drug deal gone wrong on January 14, 2022. Norwood's body was discovered by a neighbor who noticed that Norwood's front door was open, and so he went to check on him and discovered him deceased in his living room suffering from gunshot wounds. Norwood was a drug dealer, and a woman named Lilie Crawford and her brother Rashawn Graham wanted to stop by the apartment to purchase a significant amount of drugs. According… View Listing »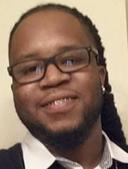 Officers found a man shot multiple times around 1:20 a.m. near 2224 North New Haven, according to homicide Sgt. Dave Walker. Officers say there was a gathering amongst friends, but something led to an argument. A man was asked to leave the residence at the request of the others. The man then called the homeowner telling him he was on his way back over to shoot up the house. Police say the homeowner armed himself, and when the man arrived with a handgun, the homeowner confronted him. The man then… View Listing »

39-year-old Elijah Lindsey shot on August 24 2019 after being pistol whipped in the head, the gun accidentally fired and and he was struck in the head by the bullet. 29-year-old Mitchell Carter arrested for the crime, Carter had entered the home in a home invasion and forced a female victim outside, where he assaulted her and pushed her down the ramp. Lindsey confronted Carter and Carter pistol whipped Lindsey in the head, however the gun went off and shot Lindsey. Carter fled the scene and Lind… View Listing »
The Vault
Find the exact addresses of 27,000+ murder homes, famous houses, allegedly haunted houses, and other noteworthy properties from all over the world.
Our Community
Meet our community of sleuths