A crowdsourced, historical record of
3252 Happy Valley Road
Does
3252 Happy Valley Road

have a dark past?

This listing contains user-submitted reports documenting historically significant events and personal experiences at 3252 Happy Valley Road, Victoria, BC, CA, including reports of criminal activity, homicides, deaths, famous residents, and alleged paranormal occurrences. If you have more information about this address, let us know.
Information Reported
Kimberly Proctor was lured to a home on March 18, 2010 by classmates Kruse Wellwood and Cameron Moffat, where the two bound and gagged her and then raped and beat her. Wellwood was 16 at the time and Moffat was 17. The two confessed to suffocating and killing the girl, mutilating her body and dumping her on a hiking trail where they set her remains on fire. Wellwood and Moffat, who were assessed as psychopaths with sexual deviance and conduct disorder, pleaded guilty to first degree murder and were sentenced as adults to life in prison without the possibility of parole for at least 10 years.
---
Have something to say or share about 's report?
Information Reported
I bought this house in Sept 2019 privately from the city of Langford with the main purpose to heal the negative energy trauma in and on the property. I engaged an Aboriginal medium healer along with myself to perform healing rituals prior to begin renovations, so that I can move into this home. My profile photo is of the home after renovations which continued after I moved in. The home is calm and welcoming due to the healing love its been given. I've attached some current photos of the home.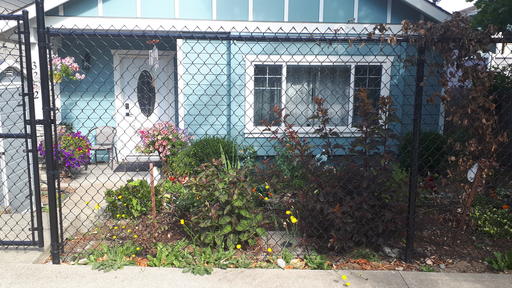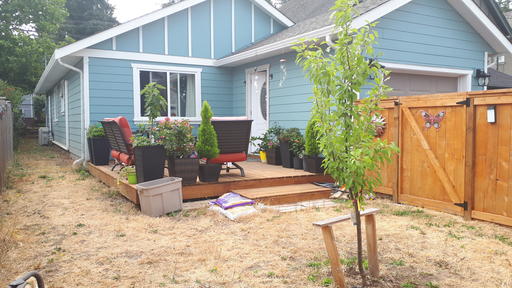 ---
Have something to say or share about 's report?
Nearby
Properties in the Housecreep database that are near 3252 Happy Valley Road
Property was used as a marijuana grow operation. Residence listed by the RCMP as a grow op site. View Listing »
Property was used as a marijuana grow operation. Residence listed by the RCMP as a grow op site. View Listing »
Hard core meth head lived in the lower suite for two years. Smoked meth in the suite daily, had multiple drug dealers in and out of the place. The landlord entered the suite and found burnt tin foil, meth pipes, baggies, butane torches...electronics torn apart, electrical outlets with the plates off and wires messed with. The carpets were trashed, burn marks everywhere, black fingerprints all over the blinds and walls. The tennants after him had respritory issues from the first week of living th… View Listing »

On Saturday morning March 24, 1956, Cecelia Pupkowski had just returned from work. Their little boy was playing at a friend's house, and Robina was taking a walk in Beacon Hill Park. At 2:45 p.m. George Warwick was standing outside his home when he heard a woman's scream coming from the Pupkowski house. Warwick rushed inside and called police. When he came outside he saw Chester, her husband, covered in blood, half walking, half running towards Holland Point. Shocked onlookers watched as Chester… View Listing »
Woman shot to death in home: Joseph Melvin Des Roches, 71, a former armed services member, was arrested Tuesday morning at his home. Officers responding to a 911 call from inside the house at 7:16 a.m. found his wife, Rosa Maria Des Roches, dead in the bedroom. Des Roches was charged with using a firearm to commit first-degree murder. View Listing »
The Vault
Find the exact addresses of 27,000+ murder homes, famous houses, allegedly haunted houses, and other noteworthy properties from all over the world.
Our Community
Meet our community of sleuths