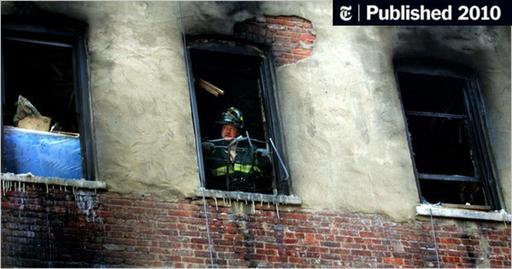 A crowdsourced, historical record of
236 East 178th Street
Does
236 East 178th Street

have a dark past?

This listing contains user-submitted reports documenting historically significant events and personal experiences at 236 East 178th Street, The Bronx, NY, US, including reports of criminal activity, homicides, deaths, famous residents, and alleged paranormal occurrences. If you have more information about this address, let us know.
Information Reported
As summarized on Wikipedia: Black Sunday has been used to describe January 23, 2005, when three firefighters of the New York City Fire Department (FDNY) died in two fires: two at a tenement fire in the Morris Heights section of the Bronx, with four others being seriously injured, and one at a house fire in the East New York section of Brooklyn. It was the deadliest day for the FDNY since the World Trade Center attack on September 11, 2001 and particularly shocking since two different deadly fires occurred on the same day. The Bronx fire started on the third floor of a tenement on East 178th Street off the Grand Concourse, and may have been caused by an extension cord to a portable heater setting fire to a mattress. Three alarms were called: Engine Company 42, Ladder Company 33, Ladder Company 27, and Rescue Company 3 were involved in fighting the fire. The alarm call was made at 7:59 on a cold, windy morning the day after a blizzard, and snow hampered the engines in reaching the address; the closest hydrant was frozen, and some hoses were either frozen or cracked. The apartments had been illegally subdivided using drywall partitions. Six firefighters on the fourth floor were trapped when the fire flashed through the door of the apartment, unable to find their way to the fire escape, and decided to jump from windows. Only two had an escape rope, which one of them had bought for himself. Two were killed in the fall: John G. Bellew and Lieutenant Curtis W. Meyran, who was in command of Ladder 27. The other four, Brendan Cawley, Jeff Cool, Joe DiBernardo, and Gene Stolowski, were severely injured and disabled and had to retire. DiBernardo died six years later; he had been promoted to lieutenant in May 2005 and Bellew received a posthumous promotion.
---
Have something to say or share about 's report?
Nearby
Properties in the Housecreep database that are near 236 East 178th Street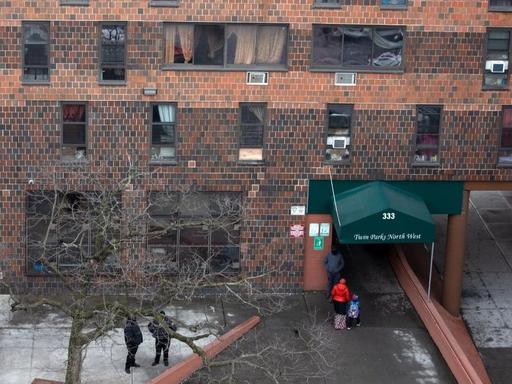 As summarized by Wikipedia: On the morning of January 9, 2022, a high-rise fire killed seventeen people, including eight children, at the Twin Parks North West, Site 4, high-rise apartment building in the Bronx, New York City, United States. Forty-four people were injured, and thirty-two with life-threatening injuries were sent to five different borough hospitals. Fifteen were in critical condition the day after the fire. It was the third-worst residential fire in the United States in four deca… View Listing »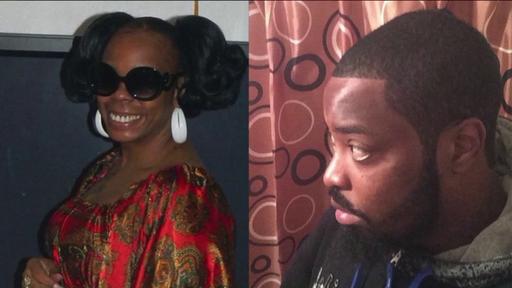 Neighbors mourn mother and son murdered in Bronx home; husband arrested. Firefighters were responding to a report of a gas leak at 1763 Fulton Ave. when 50-year-old Sharon Epps and 27-year-old Tyrell Bell were found unconscious and unresponsive with gunshot wounds to the head, police said. View Listing »
As summarized by Wikipedia: On the night of December 28, 2017, a fire tore through an apartment building in the Belmont neighborhood of the Bronx in New York City. Thirteen people died, and fourteen others were injured. At the time, it was the city's deadliest fire in 25 years, being surpassed a little over four years later by another apartment fire in the Bronx that killed seventeen people. As a result of the fire, the New York City Council passed ordinances mandating self-closing doors and ch… View Listing »
Death of baby ruled a homicide a year later. Eight-month-old Manson Simms was found by his mother unconscious inside his crib at their apartment at 635 Jefferson Place in Morrisania. View Listing »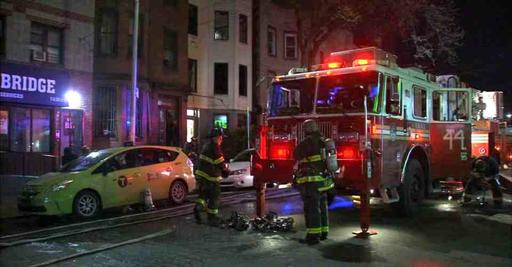 More than 100 firefighters responded to a two-alarm fire at this three-story residential building. Three people receive minor injuries but refused treatment. View Listing »
The Vault
Find the exact addresses of 27,000+ murder homes, famous houses, allegedly haunted houses, and other noteworthy properties from all over the world.
Our Community
Meet our community of sleuths