A crowdsourced, historical record of
21 West 112th Street
Does
21 West 112th Street

have a dark past?

This listing contains user-submitted reports documenting historically significant events and personal experiences at 21 West 112th Street, New York, NY, US, including reports of criminal activity, homicides, deaths, famous residents, and alleged paranormal occurrences. If you have more information about this address, let us know.
Information Reported
Clarence Edward Smith (February 22, 1928 – June 13, 1969), better known as Clarence 13X and Allah, was an American religious leader and the founder of the Five-Percent Nation, On June 12, he spent time with several of his disciples at their school. He left the school between 2:00 and 3:00 am on June 13 and then gambled for an hour or two. As was his occasional practice, he traveled to Dora Smith's house to rest. He was ambushed by three assailants who fatally shot him while he was in the lobby of her apartment building. ~Excerpts from Wikipedia
---
Have something to say or share about 's report?
Nearby
Properties in the Housecreep database that are near 21 West 112th Street
This property was listed in the DEA National Clandestine Laboratory Registry. Law enforcement agencies reported they found chemicals or other items that indicated the presence of either clandestine drug laboratories or dumpsites. View Listing »

Student viciously stabbed by ex boyfriend in frenzied attack: Rita Morelli (36) was found dead by her boyfriend. Bakary Camara who had once dated Morelli tried to strangle her, then stabbed her twice in the chest and slashed her throat. He was traced by an anonymous 911 call. When cops burst into his Bronx home, Camara tried to stab himself to death. Police found a three-page note confession on him when they went to arrest him. He also told the cops "I killed Rita". Morelli was a Hunter Colleg… View Listing »
2 Arrested in Stranglings: "...by dealing coke in front of 211 W. 109 St.," Kevin Ladson and Antoine Atterbury chargedwith 6 counts of murder in the second degree in connection with the strangulation deaths of Nikki Silas and Dalia Kabira "Brittany" Rojas, whose bodies were discovered at about 3:15 P.M. on December 19, 1992 in apartment 5A at 211 West 109th Street in Manhattan. Ms. Silas and Ms. Rojas worked as exotic dancers in Times Square; Nikki Silas was a prep school grad from Connecticut a… View Listing »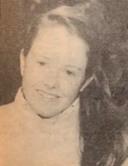 Emmanuel Torres was arrested and charged with second degree murder in connection with the stabbing death of Carolin R. Isenberg. Torres was the son of the building superintendent of Isenberg's residence. Torres accosted Isenberg in the apartment lobby before forcing her onto the roof. There she was raped and stabbed. Isenberg later died from her injuries. Isenberg was a Harvard graduate and an aspiring actress. View Listing »
Jose Tito Ortiz, 72, and his wife, Olga Ortiz, 50, were found dead in their basement apartment on the Upper West Side. Police found a gun, and believe that Ortiz shot his wife, then turned the gun on himself. View Listing »
The Vault
Find the exact addresses of 27,000+ murder homes, famous houses, allegedly haunted houses, and other noteworthy properties from all over the world.
Our Community
Meet our community of sleuths