A crowdsourced, historical record of
1613 I Avenue Northeast
Does
1613 I Avenue Northeast

have a dark past?

This listing contains user-submitted reports documenting historically significant events and personal experiences at 1613 I Avenue Northeast, Cedar Rapids, IA, US, including reports of criminal activity, homicides, deaths, famous residents, and alleged paranormal occurrences. If you have more information about this address, let us know.
Information Reported
This property was listed in the DEA National Clandestine Laboratory Registry. Law enforcement agencies reported they found chemicals or other items that indicated the presence of either clandestine drug laboratories or dumpsites.
---
Have something to say or share about 's report?
Nearby
Properties in the Housecreep database that are near 1613 I Avenue Northeast

Robyn Furmsanski, 62, was beaten to death and her condo was set on fire. Onyale Hughes was sentenced to 37 years in prison for the crime. View Listing »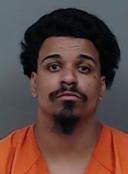 Dexter Lashun "Big Ham" Meeks, 22, was fatally shot near the front door of his apartment. 10 years later, Mykel Allan Roberts, 29, was arrested for the murder. In his confession, Roberts stated that the intended target was Dexter's older brother, Andrew. Andrew was fatally shot in a Walmart parking lot in 2017. View Listing »

Dorothy J. Rose, 43, was strangled to death with an electrical cord inside her apartment. Rose had been having issues with a former live-in boyfriend, Ronald Alan Perkins, who had previously assaulted her. No arrests have been made for Dorothy Rose's homicide. View Listing »
Leah Michelle Wara, 17, was strangled to death by Jeffrey Hass after a post-prom party. View Listing »
Tyrone Gilbert, 28, was shot to death on the porch of a neighborhood home. It appears that Gilbert had tried to escape from his assailants and ran to the house to seek help. A babysitter in the house reported hearing arguing outside, a gunshot, and then Gilbert knocking on the porch window. Police found Gilbert dead from two bullet wounds. Gilbert's brother had recently been acquitted of the murder of a Chicago with gang affiliations, and Gilbert had been worried for his and his family's safety.… View Listing »
The Vault
Find the exact addresses of 27,000+ murder homes, famous houses, allegedly haunted houses, and other noteworthy properties from all over the world.
Our Community
Meet our community of sleuths