A crowdsourced, historical record of
155 Ridge Street
Does
155 Ridge Street

have a dark past?

This listing contains user-submitted reports documenting historically significant events and personal experiences at 155 Ridge Street, New York, NY, US, including reports of criminal activity, homicides, deaths, famous residents, and alleged paranormal occurrences. If you have more information about this address, let us know.
Information Reported
Two die of possible OD's inside L.E.S. apartment Police responded to 155 Ridge St., Apartment 6D, on Mon., March 21, and found the victims at 12:30 p.m. Police identified the two as Loren Kirby, 59, who was living in the apartment, and Julio Fabian, 47, of 930 E. It was unclear how long the two lifeless bodies had been there. Subsequently asked if police had gotten Kirby's gender wrong — and what led them to jot it down as female — the police spokesperson said he could not offer an explanation. can provide the cause and manner of death, which are currently pending further studies for both decedents. "He was so much a man that he would never be somebody else…and very handsome. "He was an extraordinarily gracious neighbor and a kind person," she said. One entry on his social-media page shows a photo of him with country singer Tanya Tucker and the caption: "Get well soon we love you! In another Facebook entry, from February, Kirby referred to a conversation he apparently had with Jackie Onassis: "I said to her 'Mrs.
---
Have something to say or share about 's report?
Nearby
Properties in the Housecreep database that are near 155 Ridge Street
Woman Murdered in LES Apartment as Frantic Neighbors Tried to Save Her People were yelling, 'Where are you? page said she was a marketing and advertising student at Hunter College, and was expected to graduate this year. who lives with his wife, Anne Taylor, in Greenwich, Conn., the Post reported. "She was a great young woman," a family friend told the News. "It almost looked like she had been decapitated. View Listing »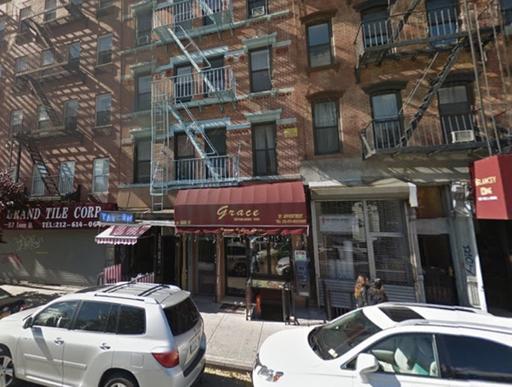 Man Found Dead In LES Apt. After Blood Seeps Into Beauty Salon Below The decomposing body of a 27-year-old man was found in a Manhattan apartment yesterday after a business owner on the ground floor noticed a terrible odor and other signs of death. The News reports, "The smell worsened on Monday so she lit incense and called the landlord, but he only knocked on the man's door. A neighbor said this evening that the victim recently lost his job but was not distressed. View Listing »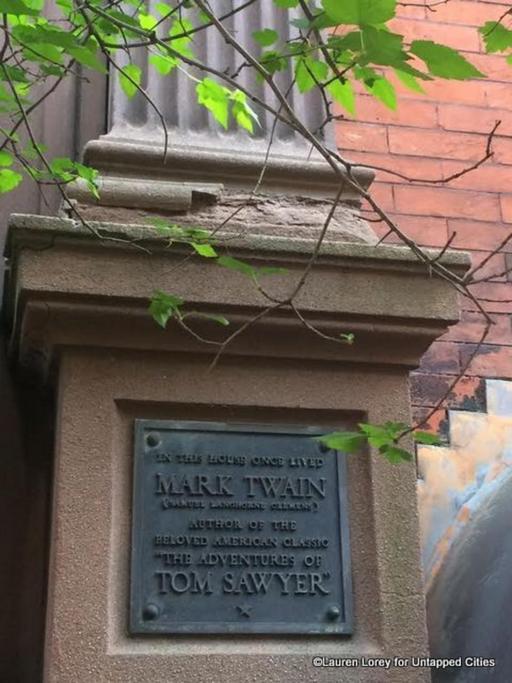 House of Death: A building with a notoriously dark history. Once home to Mark Twain, this property boasthauntings by 22 ghosts - one of which, is Mark Twain himself. The home was trasformed into 10 separate apartments in 1937. The property has beeen visited by numerous paranormal investigators over the years, many of which claim to have sensed a lady in white, a young child and a gray cat. Criminal Defense Attorney murders adopted daughter: Joel Steinberg. A former New York criminal defense att… View Listing »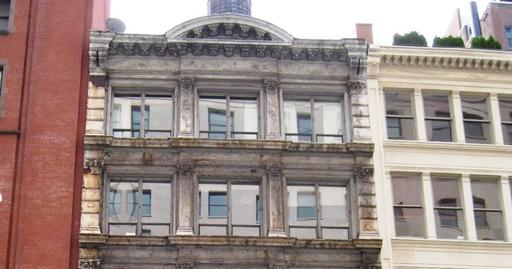 As summarized on Wikipedia: Benjamin Nathan was an American investor and philanthropist. He was bludgeoned to death in his home in 1870, and the notorious murder case remains unsolved despite several trials in the years following his death. View Listing »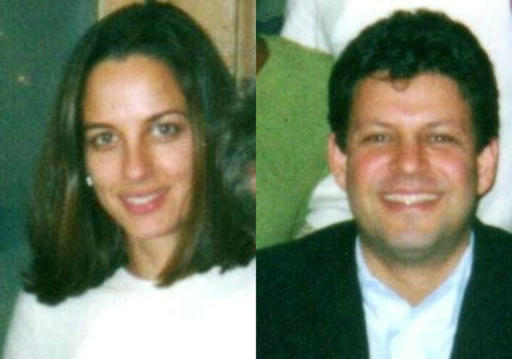 'They Gave to So Many': Married Couple's Suicides Spur Fundraising Push Glenn Scarpelli, 53, and his wife, Patricia Colant, 50, leapt from 29 E. In response, the couple's friends launched an online fundraising campaign that day to help pay the children's tuition. The couple opened the practice in 1990 after Scarpelli graduated from Logan University in Missouri, according to his LinkedIn profile. "Both of them were such amazing people and were so genuine and kind, and in Midtown Manhattan, everyb… View Listing »
The Vault
Find the exact addresses of 27,000+ murder homes, famous houses, allegedly haunted houses, and other noteworthy properties from all over the world.
Our Community
Meet our community of sleuths