A crowdsourced, historical record of
1532 North Frankfort Avenue
Does
1532 North Frankfort Avenue

have a dark past?

This listing contains user-submitted reports documenting historically significant events and personal experiences at 1532 North Frankfort Avenue, Tulsa, OK, US, including reports of criminal activity, homicides, deaths, famous residents, and alleged paranormal occurrences. If you have more information about this address, let us know.
Information Reported
72-year-old Herman Barnes was shot and killed by 43-year-old Melody Cullom on June 18, 2011. Barnes was shot in the stomach and hand. Detectives believe that Cullom kicked in Barnes front door over a dispute that the two had over Cullom owing Barnes 21 dollars. Barnes then pulled out a gun but Cullom was able to wrestle the gun away from Barnes and shoot and kill him.
---
Have something to say or share about 's report?
Nearby
Properties in the Housecreep database that are near 1532 North Frankfort Avenue

Tulsa firefighters discovered three people dead inside a house Sunday morning. The Tulsa Fire Department says firefighters were dispatched to a house fire in the 600 block of East Seminole Place shortly before 5:00 a.m. According to the ME, the victims are Hosea Fletcher, who was identified at the scene, Ramon Marquis Brown, 27, and Maziah Brown, 7. Police say all three were shot before the house was set on fire. The ME report said each of them had smoke in their lungs, meaning they were aliv… View Listing »
On July 3, 1985 the victim Montgomery Boyd was at 525 E. Tecumseh standing around with a group of people. Suspect(s) fired shots into the crowd striking the victim. The victim died from a gunshot wound. The case is unsolved. View Listing »
Police say 81 year old William Carroll answered a knock on his door at 1619 N. Boston Ave. on the night of Aug. 12. Carroll was stabbed twice in the chest by the person who was at his door. He died eight days later. The suspect was described as a black male, about 45 years old, about 5 feet 9 inches tall and weighing 160 pounds. Robbery appeared to have been the motive, and the suspect was never identified, leaving it a cold case. View Listing »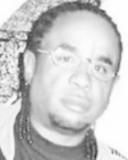 47-year-old Robert Braggs was shot in self-defense during a domestic dispute by his girlfriend on December 1, 2012. Braggs died ten days later, December 10, at the hospital. The girlfriend of Braggs claimed that Braggs attacked her and so she shot him in self-defense. The woman ended up not being charged. View Listing »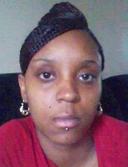 32-year-old Chantel Dean and her niece 16-year-old Ne'Veha Alexander were shot and killed inside Dean's home on October 7, 2020. The two were killed by Dean's boyfriend, 37-year-old Howard Peeples. The 12-year-old sister of Ne'Veha stated that Dean and Peeples had been arguing, and that Peeples pulled out a gun and shot Dean and Alexander. The 12-year-old then took Ne'Veha's phone and hid in a closet and called 911. She said that Peeples searched around the house looking for her and when he coul… View Listing »
The Vault
Find the exact addresses of 27,000+ murder homes, famous houses, allegedly haunted houses, and other noteworthy properties from all over the world.
Our Community
Meet our community of sleuths