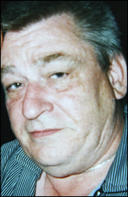 A crowdsourced, historical record of
12 Woolford Close
Does
12 Woolford Close

have a dark past?

This listing contains user-submitted reports documenting historically significant events and personal experiences at 12 Woolford Close, Winchester, England, GB, including reports of criminal activity, homicides, deaths, famous residents, and alleged paranormal occurrences. If you have more information about this address, let us know.
Information Reported
'Viking' killing of woman and son. James Conan strangled Kirsty O'Connell, 21, before stabbing her 20 times. He then played with their four-year-old son Patrick, before smothering him. They were found at a flat in Woolford Close, Winchester, in August 2007. Patrick's body had a torch in one hand. The court was told Miss O'Connell had found out Conan was having an affair with another young woman and she told him to leave the flat. On 3 August Conan, whose original surname was Walsh, killed Miss O'Connell and severed her jugular vein before lighting a cigarette and playing with Patrick, known as PJ, for half an hour. Afterwards he took him to the main bedroom of their council flat, smothered him with a pillow and bathed him. The youngster was then taken back to his room and "laid out ceremoniously" with items put around him, including a toy dagger and guns and a torch in his hand.
---
Have something to say or share about 's report?
Nearby
Properties in the Housecreep database that are near 12 Woolford Close

A reclusive mother and daughter lay dead in their ramshackle home for at least six months before their bodies were found, an inquest has heard. Caroline Jessett, 50, placed her mum's body in the bathtub of their home before she died in her bedroom some time later. Pauline Jessett, 78, was last seen by a district nurse nearly two years before her remains were discovered, while daughter Caroline's mummified corpse was in her bedroom for six months to a year. View Listing »
my grandfather Barry Clarke, known sex offender used to live here. Dorset Echo document attached. https://www.dorsetecho.co.uk/news/10883578.predator-jailed-for-filming-and-abusing-young-girls/ ps: if you see a Lynne Bennett or Simon Bennett selling this property, please buy it if you already have, beware one of the people im your house will die. a strange occurence but every group always has one die in that house View Listing »

On November 7, 1974, Sandra Rivett went downstairs to the basement kitchen of this six-story London townhouse to make tea for her employer, Lady Veronica Lucan and never returned. The nanny was found bludgeoned to death in the cellar, supposedly by Lord Lucan – who disappeared without a trace. To this day, the house remains occupied with house values on the road reaching up to £5 million. View Listing »
Charles Babbage (Mathematician, astronomer and computer pioneer) lived here. View Listing »
The Vault
Find the exact addresses of 27,000+ murder homes, famous houses, allegedly haunted houses, and other noteworthy properties from all over the world.
Our Community
Meet our community of sleuths