A crowdsourced, historical record of
10701 North Poinsettia Drive
Does
10701 North Poinsettia Drive

have a dark past?

This listing contains user-submitted reports documenting historically significant events and personal experiences at 10701 North Poinsettia Drive, Oro Valley, AZ, US, including reports of criminal activity, homicides, deaths, famous residents, and alleged paranormal occurrences. If you have more information about this address, let us know.
Information Reported
The Oro Valley Police Department said Douglas Hatfield, 75, died after he was shot by officer Robert Cox Jr. The incident began when officers went to a home in the 10000 block of North Poinsettia Drive for a welfare check. According to the OVPD, Hatfield came to the front door, pulled a firearm and pointed it at officers while they were trying to talk to him. Cox, an eight-year veteran of the OVPD, was placed on administrative leave. The OVPD said it recovered multiple firearms and ammunition from with the home. Copyright 2020 KOLD News 13. All rights reserved.
---
Have something to say or share about 's report?
Nearby
Properties in the Housecreep database that are near 10701 North Poinsettia Drive

Trevor Draegeth, 37, said his wife Laurie Draegeth had committed suicide in their master bedroom. But evidence showed that Trevor's story didn't match up. Officers said they found Laurie lying face-up on her bed with a gunshot wound in her eye. There were two bullet holes in one wall of the bedroom. He was arrested and charged with first degree murder. View Listing »

62-year-old George A. Majewski, was arrested on a charge of Attempted First Degree Murder after assualting his wife. He was booked into the Pima County Adult Detention Complex. Majewski was later charged with First Degree Murder on April 21, 2015 when the victim, identified as 50-year-old Kerman Dubash, died when she was taken off life support. View Listing »

Carmen Alene Knight's body was found by a neighbor outside her home in the 8400 block of North Burke Drive, near West Cortaro Farms and North Thornydale roads, shortly before 7 a.m. Feb. 8, 2007 . Alene Knight, 35, had gone out with her sister the evening before and prosecutors believe she was attacked after she arrived home between 1:30 and 2 a.m. An autopsy revealed she suffered multiple stab wounds and that her throat was slashed. Her coward of an ex-husband, Shad Knight, disabled the elec… View Listing »

Tiana Keen, 45, was stabbed to death by her 14-year-old son. There were 2 teenagers at the house at the time, her 14 and 16 year old sons. The 14-year-old son was taken into custody and charged with second-degree murder. Police say drugs may have been a factor. View Listing »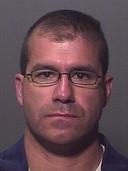 Nick Morales was shot and killed in his home. James R. Lapan Jr was sentenced to life for the killing. View Listing »
The Vault
Find the exact addresses of 27,000+ murder homes, famous houses, allegedly haunted houses, and other noteworthy properties from all over the world.
Our Community
Meet our community of sleuths