A crowdsourced, historical record of
1040 East 51st Place North
Does
1040 East 51st Place North

have a dark past?

This listing contains user-submitted reports documenting historically significant events and personal experiences at 1040 East 51st Place North, Tulsa, OK, US, including reports of criminal activity, homicides, deaths, famous residents, and alleged paranormal occurrences. If you have more information about this address, let us know.
17-year-old Steven Hill was accidentally shot and killed on June 14, 2017. Hill had been hanging out with friends inside one of his friend's garage that night. One of Hill's friends had a shotgun in his lap, when the shotgun fell, as the friend was trying to catch it the shotgun accidentally discharged and shot Hill in the head. Hill was pronounced dead at the scene. The death was ruled accidental.
---
Have something to say or share about 's report?
Nearby
Properties in the Housecreep database that are near 1040 East 51st Place North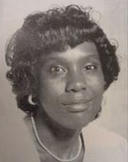 On July 30, 1994 , 32 year old Erma Goodou was discovered deceased inside her residence located at 820 E. 51st Place North, by her 13 year old daughter. Goodou received stab wounds and blunt trauma to her body and died as a result of her injuries. In 2017, 54 year old Leroy Gilbert Jr. was arrested and found guilty for the homicide. View Listing »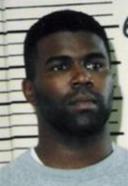 On January 1, 1993 at around 3:15 AM Marcus Bruner had just left the residence at 5117 N. Kenosha. Shortly after that numerous gunshots were heard. Bruner was discovered deceased in the street just up from the residence he had just left. Bruner died from multiple gunshot wounds. The case remains unsolved. View Listing »

On March 3, 2022, around 10:45 a.m., police were called out to a shooting at a house in the 800 block of 53rd St. N. Officers arrived to find 59-year-old James Kinnard dead from a gunshot wound to the chest. Through the investigation, Detectives learned Kinnard was doing construction work on the house when he got into an argument with 35 year old Ollie Harris . During the confrontation, the suspect fired a shot into the house, hitting Kinnard. Kinnard's son witnessed the shooting and called for … View Listing »

24-year-old Jamal Barnett was shot and killed in self-defense by his mother on January 14, 2020. The mother claimed Barnett went to her house and started arguing with her. The argument became physical and that's when Barnett's mother shot and killed him. The mother was not charged. View Listing »
On March 20, 2019, 49-year-old Tracy Russell was strangled to death inside her home by a homeless woman she had been allowing to stay with her, Jessica McBride. McBride allegedly killed Russell because McBride was stealing food stamps and Russell confronted her about it. After killing Russell, McBride attempted to light her body on fire and also burn her house down. She was recently found guilty of manslaughter. View Listing »
The Vault
Find the exact addresses of 27,000+ murder homes, famous houses, allegedly haunted houses, and other noteworthy properties from all over the world.
Our Community
Meet our community of sleuths