Tag: paranormal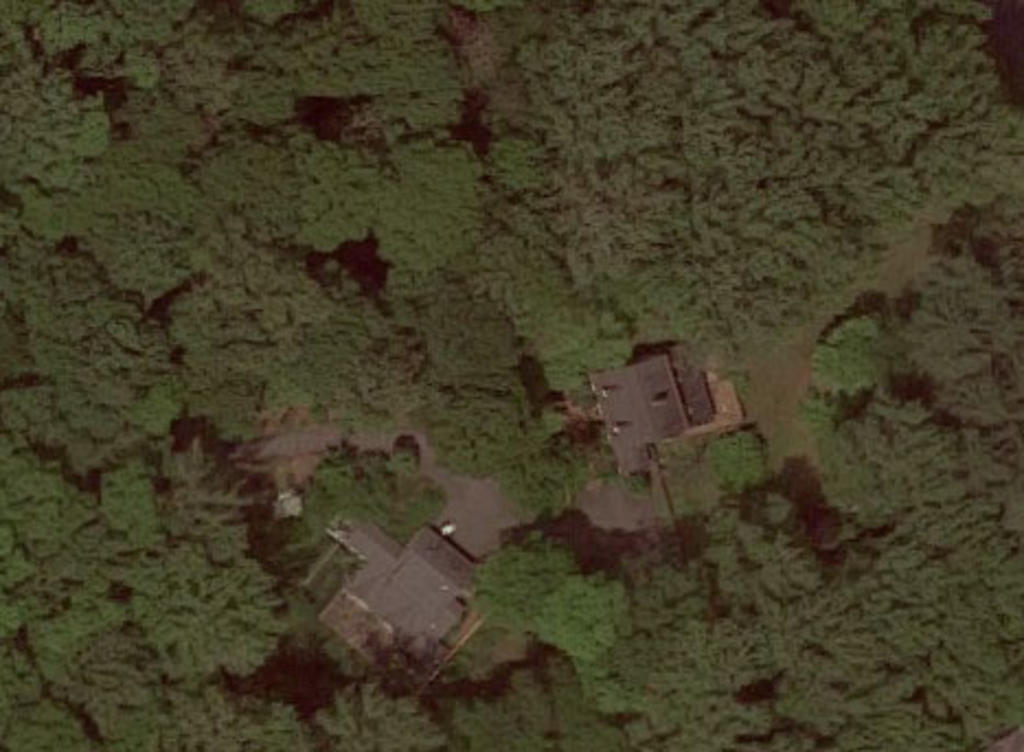 cult
paranormal
legend
infamous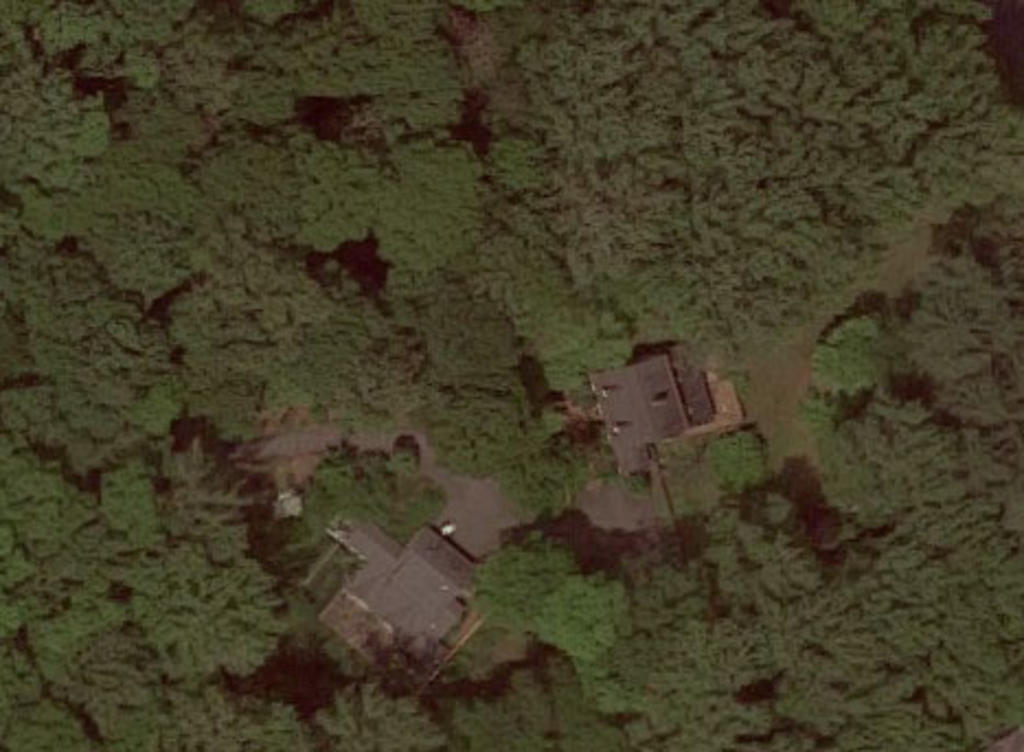 Something Strange is Going On Here
Just north of the Delaware border is Chads Ford, a township of Pennsylvania. Here exists a road, lined with crooked-growing trees and cloaked in eeriness – an intriguing path, better known as "Devil's Road". If you've seen the movie "The Village" by M. Night Shyamalan, then you know of this narrow, winding road, where trees bend away from the concrete. The road - actually called "Cossart Road" - goes on for miles and you can't help but shudder at the thought of where it might lead. Well, just off of this road, on a wooded hillside, is what is known as "The Cult House". Reportedly huge in size, this property has only been seen by few - though; its legend is known by many. The property - described by those who have seen it as a stone mansion, with blacked out windows whose panes are in the shape of inverted crosses - has a history that is veiled in mystery. Some have argued that a wealthy family (the DuPont family) held secretive interfamily marriage ceremonies here. It is further said that any offspring from these unions were hid in the property. Others believe that the house is run by a satanic cult and is the site of satanic rituals. This belief is further fueled by the inverted crosses in the windows. Finally, others say that the property is inhabited by the Ku Klux Klan. The few that have gotten close to property have observed a guardhouse with red trucks. There have been numerous reports of people being trailed by these trucks, whose headlights remain off, with no driver to be seen. This of course, has fueled rumours of supernatural vehicles - when in fact, it may simply be security hired to guard the home. While the truth of what goes on at the cult house may never be fully know, it will surely provide food for the imagination for years to come.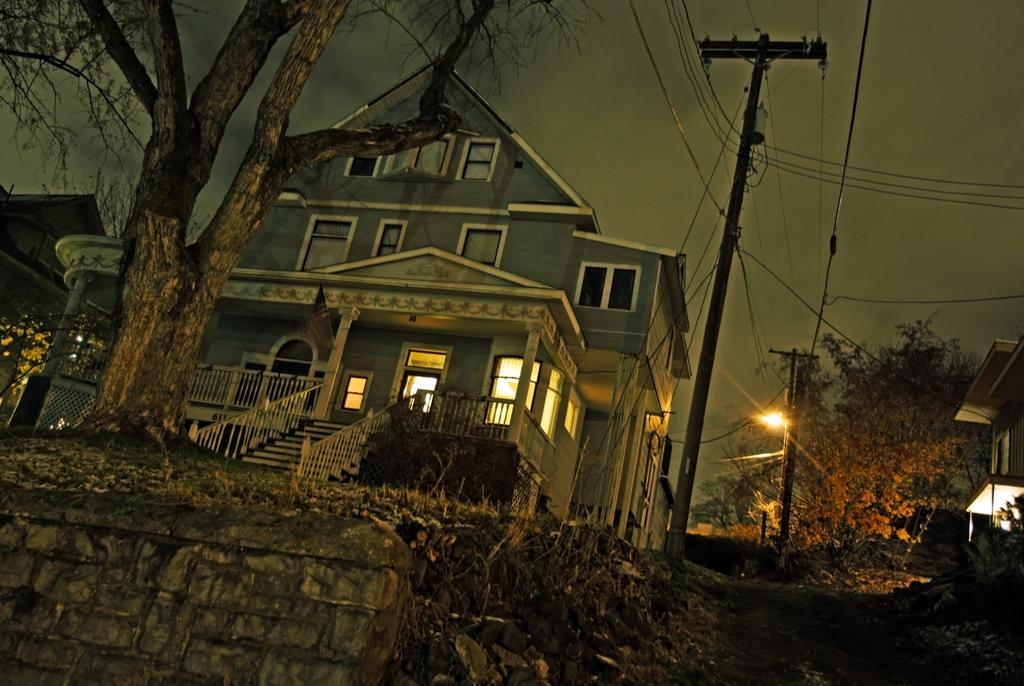 haunted
paranormal
ghosts
halloween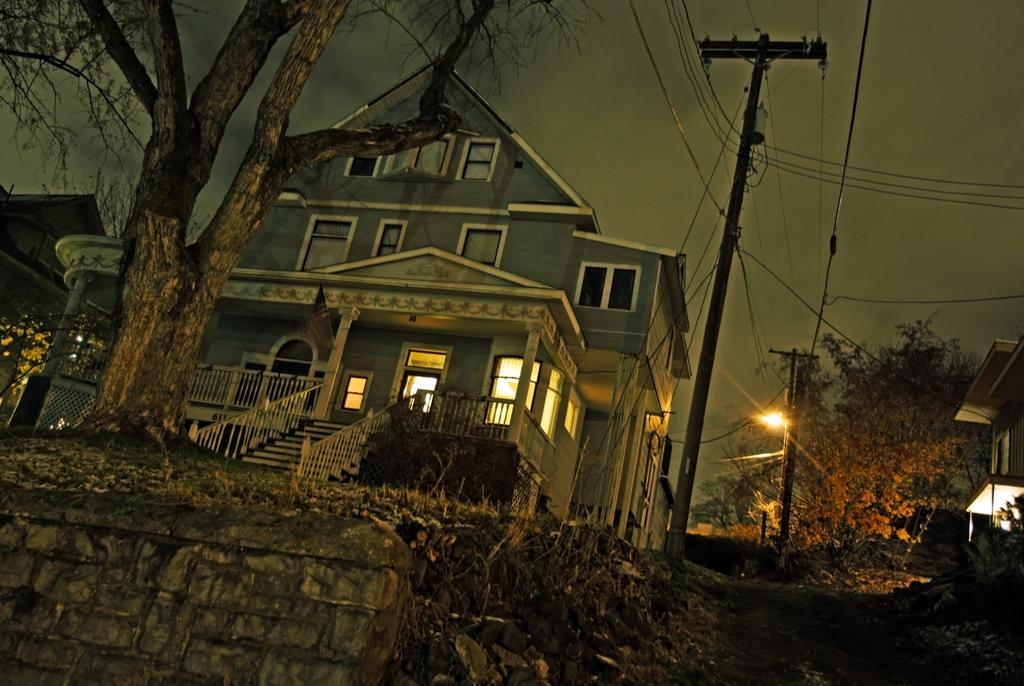 Did Something Just Go Bump In the Night?
This blog article is courtesy of one of our members, or should we say, creeps... Do you believe in ghosts? Legend has it that they can attach to a person, a place, or an object. Personally I have seen children's faces on gravestone photos, an object teleported across a room, heard scratching in the walls and felt a cat walking on my bed when none was there. Were these hauntings? I may never know. But reportedly, ghost encounters can take any of these forms. You may be suspicious of ghost hunting television programs, and it's true that these phenomena can be faked on camera. But here are some of the most common signs of real ghostly activity in your home. Lights may turn on and off unaided by human touch. Unexplained noises such as doors opening and closing, footsteps, or voices. It's fairly common to hear a voice call your name. Hot or cold spots in a room that are not explainable by a draft from a window or in a stairway. It's supposed to be especially indicative of walking "through" a ghost if you feel a chill. Missing items that later turn up in obvious places. I once found a ring that had been missing for months, lying right smack in the middle of a room on the floor. Do you see shadows or images from the corners of your eyes, only to find they've vanished when you look in their direction? It's also true that we may easily imagine some activity, such as thinking we turned off a light, only to go back into the room and find it back on. It's much more rare to actually witness these manifestations happening. Seeing an occurrence makes it much more believable, as even the most astute among us may forget to turn off a light or close a cabinet door. More frightening and uncommon are dishes breaking for no apparent reason. For instance, I once heard something crash in the kitchen and assumed the cats had broken something. When I couldn't find it, I went back to bed. But the next day when I opened a cabinet, I found two broken pieces of glassware. They had not fallen or been crushed by anything. But they were cracked into several pieces. Here are some tips and tricks to avoid experiencing these phenomena. Use plastic dishes. Wear turtlenecks, sweaters, bed socks, and keep your thermostat high. Get your eyes checked. While you're at it, get your ears checked. One article even recommended a psychiatric evaluation. Apparently, spirits are sometimes attracted to the mentally ill. Seriously, if you still find yourself wondering if you have a ghost, here are some remedies. Throw table salt around the affected area. Spirits are not supposed to like to cross a ring of salt. Cleanse any new objects you bring into the house, especially if they are only new to you. Used items can supposedly harbor the spirits of former owners Burn sage or sweet grass as incense to cleanse an area. Wear silver or obsidian jewelry. Burn candles. Stay safe this Halloween. You never know what might be out there.
Browse articles by tag
The Vault
Find the exact addresses of 27,000+ murder homes, famous houses, allegedly haunted houses, and other noteworthy properties from all over the world.
Our Community
Meet our community of sleuths by joining us on Patreon or Discord