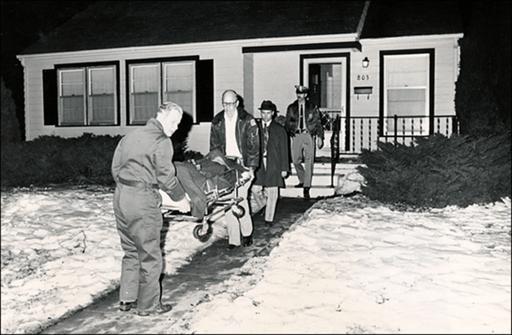 A crowdsourced, historical record of
803 North Edgemoor Street
This listing is currently trending on Housecreep
Does
803 North Edgemoor Street

have a dark past?

This listing contains user-submitted reports documenting historically significant events and personal experiences at 803 North Edgemoor Street, Wichita, KS, US, including reports of criminal activity, homicides, deaths, famous residents, and alleged paranormal occurrences. If you have more information about this address, let us know.
Information Reported
Police found four bodies inside the one-story wood-frame home: Joseph Otero, 38; Julie Otero, 34; Josephine Otero, 11; and Joseph Otero Jr., 9. Each was strangled with the type of cord used in venetian blinds. When police arrived at the little house on Edgemoor, they found three of the Oteros in bedrooms. Josephine was hanging from a sewer pipe in the basement wearing only socks and a sweater. The serial killer known as 'BTK' would later take credit for these murders in one of his letters to the authorities.
---
Have something to say or share about 's report?
BTK was one creepy dude. I have a friend who was a Sedgwick County sheriff's deputy and when BTK was finally arrested he was house in solitary because of the high profile case. My friend said he was creepy asf because he showed no emotion for anything. He said he just sat in his jail cell content as could be and would read and play cards all day.
Related Lists
This address belongs to the following Housecreep curated lists
Nearby
Properties in the Housecreep database that are near 803 North Edgemoor Street
The serial killer Dennis Rader, known as BTK, walked into Kathryn Bright's house at 3217 E. 13th St. There, Rader ran into Bright's brother, Kevin. Rader had the 19-year-old tie up his sister. After a struggle, Rader shot Kevin in the head. But Kevin escaped the home and lived. When Rader failed in strangling 21-year-old Bright, he said, he stabbed her. She later died in hospital. View Listing »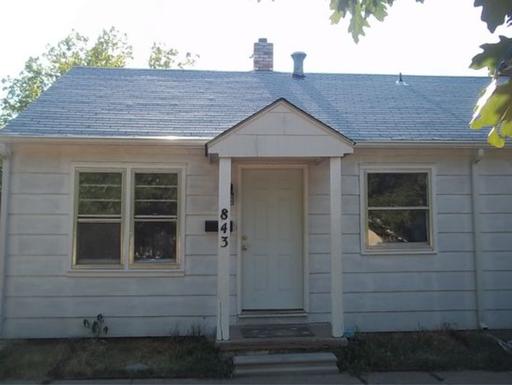 Nancy Fox, 25, was strangled to death by Dennis Rader, the serial killer known as BTK. A pair of her own stockings were twisted around her neck. She was found in a bedroom of the duplex. View Listing »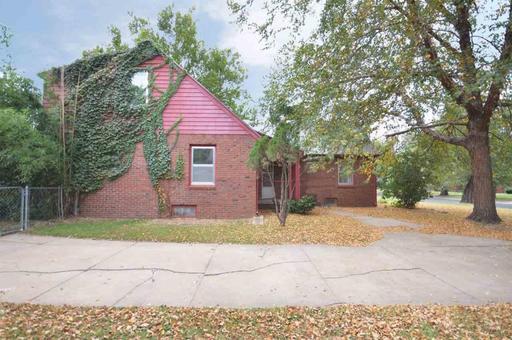 Popular Wichita restauranteur Tanya Tandoc, owner of Tanya's Soup Kitchen, was found dead in the basement of her home in the 200 block of south Minneapolis after police responded to a call of "concern about the welfare of an individual" just before 11 p.m. Her body remained in the basement approximately 24 hours after she was murdered. According to a Wichita police briefing, officers knocked on the door of the home and talked with a 47-year-old man who lived at the residence. At 11:21 p.m., Curt… View Listing »
Unit #3 was listed in the DEA National Clandestine Laboratory Registry. Law enforcement agencies reported they found chemicals or other items that indicated the presence of either clandestine drug laboratories or dumpsites. View Listing »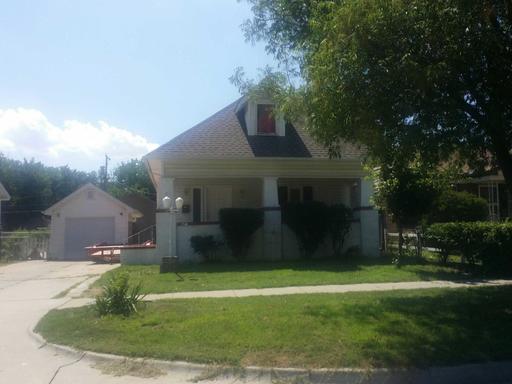 Shirley Vian, 24, was strangled to death by Dennis Rader, the serial killer known as BTK. Rader knocked on front door. The Vian children answered the door to a man with a gun and a small bag. All three children, ages 4, 5 and 8, were locked in a closet, but they managed to escape and call police. View Listing »
The Vault
Find the exact addresses of 27,000+ murder homes, famous houses, allegedly haunted houses, and other noteworthy properties from all over the world.
Our Community
Meet our community of sleuths