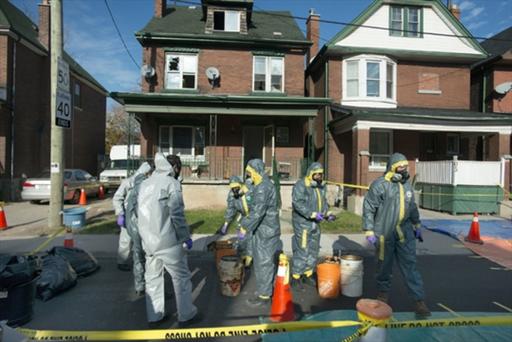 A crowdsourced, historical record of
803 Cannon Street East
Does
803 Cannon Street East

have a dark past?

This listing contains user-submitted reports documenting historically significant events and personal experiences at 803 Cannon Street East, Hamilton, ON, CA, including reports of criminal activity, homicides, deaths, famous residents, and alleged paranormal occurrences. If you have more information about this address, let us know.
Information Reported
Factory-sized meth lab busted at Hamilton house: RCMP and Hamilton police busted a home that had been converted to a "factory-sized" drug laboratory designed to produce methamphetamines (and possibly other drugs) in large quantities. The police reported that the property was..." a top-shelf lab, an economics-based lab, whose purpose is to maximize profits,"
---
Have something to say or share about 's report?
Related Lists
This address belongs to the following Housecreep curated lists
Nearby
Properties in the Housecreep database that are near 803 Cannon Street East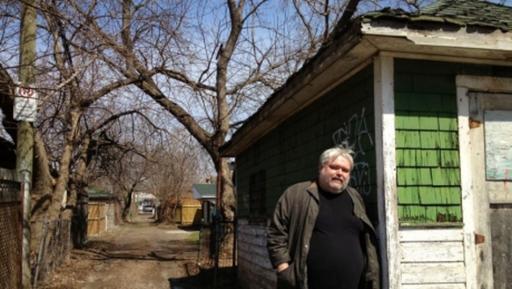 The events that transpired at this home in 1946 spurred one of the most sensationalized murder trials in Canadian history. A schoolyard rhyme was even popularized, inspired by what took place. Evelyn Dick lived at this home in 1946, when five local kids discovered the torso of her husband, John, who had gone missing. His head and limbs had been sawn off. Evelyn was accused of murdering her husband. Evidence revealed that her husband's remains had been disposed of in the furnace of her home. S… View Listing »
Two Women and Unborn Baby Murdered: In August 1986 Laura Davenport and Susan Hornbeck were stabbed to death. Laura was found upstairs and a very pregnant Susan behind the front door. Laura's ex brother in law Earl Davenport was eventually charged with the murders. There was rumours about a custody dispute between Laura and her husband. I think the addresses got switched around since the date of the murders. I cleaned up two HUGE pools of blood off the hardwood floor in the house two doors down … View Listing »
A teen occupant of the home was killed during a scuffle outside this home. He was kicked in the face by another teen who lived on Greenaway Ave. The teen was charged with manslaughter. This happened in 1978 but I cant remember the exact date, I was attending Gibson School at the time and the decedants sister was in my class. Name was Michael Prowse. View Listing »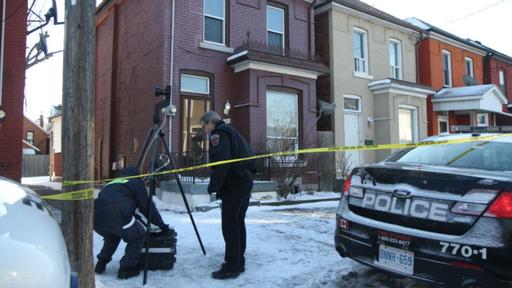 20 year old Toronto man killed in Hamilton home: Investigators determined that at approximately 9:42 p.m. on Jan. 8 ... five males were allowed access to the residence at 28 Madison Ave.," police said. "Upon entry, one of the males produced a firearm and commenced to shoot the victim." View Listing »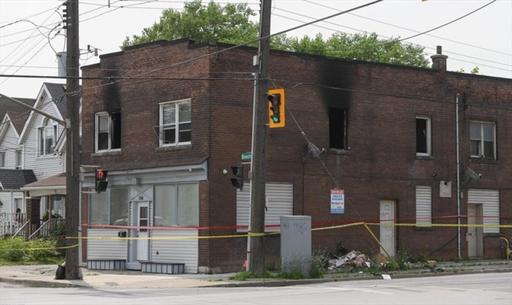 Rebekah Pezze, 22, of Hamilton was pronounced dead after being pulled from a second-floor apartment unit at 104 Beach Rd., at the corner of Gage Avenue North. An autopsy revealed she died as a result of the fire, said Det. Sgt. Peter Thom. Hamilton Fire and police were called to 104 Beach Rd., a two-storey building at the corner of Gage Avenue North, shortly after noon Oct. 22 for a reported structure fire. When firefighters arrived they saw heavy black smoke coming from the second floor and th… View Listing »
The Vault
Find the exact addresses of 27,000+ murder homes, famous houses, allegedly haunted houses, and other noteworthy properties from all over the world.
Our Community
Meet our community of sleuths