A crowdsourced, historical record of
613 Lake Street
Does
613 Lake Street

have a dark past?

This listing contains user-submitted reports documenting historically significant events and personal experiences at 613 Lake Street, Saint Catharines, ON, CA, including reports of criminal activity, homicides, deaths, famous residents, and alleged paranormal occurrences. If you have more information about this address, let us know.
I doubt the current homeowners wouls ever stumble across this but if they do, I'm sure they've experienced something. I was a kid back then, I've grown a lot since even though that was only a couple years ago, I'm nearly an adult. I'm very interested in the paranormal but everything that happened in this house made me almost consider not getting involved at all. My parents moved in with my brother and I in late 2009. As I recall before then, they hardly ever argued, at least not in front of my brother and I. When we moved out, they had done a lot of screaming and shouting at each other and when we left that house, they were divorced. Nothing too scary, eh? Married couples get divorced all the time... But according to my mom, the previous homeowner told her that her husband was fine before they moved in but they divorced when they moved out. Other things I'd like to group in the category of "Not Quite Paranormal But Possibly Influenced", my brother began drinking and getting into drugs and I had depression for a year. Like I said, this probably isn't anything to do with ghosts but we were never like that before we moved in and after we moved out. As for paranormal experiences go, there were some very... Perhaps dark things that went on there. Night after night in my bedroom on the second floor, I felt as though something was in my closet staring at me and it didn't like me. I kept having nightmares of a dark figure leaving the closet and me having the point of view of it watching me while I tried to sleep. Needless to say I spent many nights asleep in the hallway with the light on. In addition to that, whenever I'd be in the pool in our backyard, I kept getting the feeling that someone was looking down at me from my bedroom window. I apologize for all these experiences not being in chronological order, there were so many, I couldn't tell what experience happened when. I believe it was May 2011 and my brother and I were fooling around down in the basement. I couldn't go in the basement alone, it was too creepy. Anyways, we were goofing around when we noticed a small light at the back of the crawlspace. Almost like an orb you'd see in a photograph but it was brighter and I could see it with my eyes, not through a camera. My brother went in the crawlspace and tried to get over to it. He must've been about 5 feet away when they light went out. We couldn't find any source for it. Speaking of the crawlspace, it was summer but I don't remember the year, my cousin came over and he wanted to check out the crawlspace. We went in with a flashlight and I kept getting creeped out. It was very weird but all of a sudden, I heard scratching close by. We looked aroun to see if it was a rat or something but couldn't find one. We left in a hurry after that. By far the most vivid experience I remember was during the winter time, perhaps a week before Christmas. My cousin, the same one who heard the scratching, was fooling around with me in the evening. We were just in pyjamas standing outside in the cold when he dashed in and locked the door. He was just trying to scare me but after a minute he unlocked the door and let me in. I was about to punch him in the arm for being a goofball when I noticed the laundry room light nearby started turning on and off. The switch wasn't moving, the lights were slowly flickering on and off. It wasn't like it would be flickering fast like the bulb was about to burn out. It'd go off, then a few seconds later turn back on and a few seconds later turn back off. It was very strange and my cousin and I hurried to the living room. We sat on the couch telling each other how creepy that was when all of a sudden, we both heard the sound of dragging feet moving quickly towards us from the hallway towards the couches but we didn't see anybody in the area. I don't think I slept at all that night. Well, I'd like to say that was the end of the experiences for me. Occassionally when I'd come home from school, I'd be alone. The school was closer than my brother's and my parents would still be out at work, I'd feel like someone was in the house with me and it was dark... I don't know how else to explain it. On top of that, every once in a while, I'd stumble across my cat or my dog staring at something but nothing would be there. Recently I talked to my Mom about the house. It's been about 4 years since we left but my Mom's experiences might be far scarier than mine and she says two really stick out to her. The first was one evening she was coming back home with her friend. It was 3 am, and my Mom said when they pulled up, she saw a figure in our front hallway go up the stairs into the living room. She said it really looked like my dad and she was confused on why he'd be awake at 3 am. When she got inside, it turns out we were all alseep in bed. My dad has never sleepwalked. Finally, she, my brother and my cousin were sitting on the couch one time, watching a movie, when some decorative beads lifted out of a jar where they were stored and flew to the ground. It scared my brother so much he ran out of the house! Though he may not remember it too much as he claims he doesn't believe spirits exist. I'm always skeptical but from everything I've seen over the years I can't explain, it's hard to say what can be explained away and what can be a bit more...
---
Have something to say or share about 's report?
No news articles or other online sources have been referenced.
HELP US KEEP HOUSECREEP FREE FOREVER
Housecreep is a free service that is operated on a volunteer-basis. Please consider pledging to our Patreon or purchasing our merch to help keep Housecreep free forever. Thank you for your support!
Unlock 10 days of VIP membersip with every merch purchase or by pledging as little as $3 to our Patreon. VIP benefits currently include
ad-free browsing.
Visit our Patreon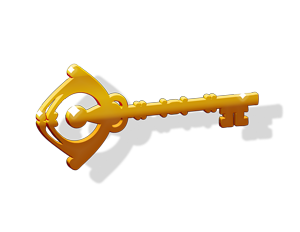 The Vault
Find the exact addresses of 27,000+ murder homes, famous houses, allegedly haunted houses, and other noteworthy properties from all over the world.
Our Community
Meet our community of sleuths by joining us on Patreon or Discord