A crowdsourced, historical record of
5691 2nd Avenue
Does
5691 2nd Avenue

have a dark past?

This listing contains user-submitted reports documenting historically significant events and personal experiences at 5691 2nd Avenue, Plainfield, WI, US, including reports of criminal activity, homicides, deaths, famous residents, and alleged paranormal occurrences. If you have more information about this address, let us know.
On the morning of November 16, 1957, Plainfield hardware store owner Bernice Worden disappeared. A Plainfield resident reported that the hardware store's truck had been driven out from the rear of the building at around 9:30 a.m. The hardware store saw few customers the entire day; some area residents believed this was because of deer hunting season.[3] Bernice Worden's son, Deputy Sheriff Frank Worden, entered the store around 5:00 p.m. to find the store's cash register open and blood stains on the floor.[19] Frank Worden told investigators that Gein had been in the store the evening before his mother's disappearance, and that he would return the next morning for a gallon of antifreeze. A sales slip for a gallon of antifreeze was the last receipt written by Worden on the morning she disappeared.[20] On the evening of the same day, Gein was arrested at a West Plainfield[a] grocery store,[21] and the Waushara County Sheriff's Department searched the Gein farm.[19] A Waushara County Sheriff's deputy[19] discovered Worden's decapitated body in a shed on Gein's property, hung upside down by her legs with a crossbar at her ankles and ropes at her wrists. The torso was "dressed out like a deer".[22][23] She had been shot with a .22-caliber rifle, and the mutilations were made after her death.[24] Searching the house, authorities found:[25] Whole human bones and fragments[26] A wastebasket made of human skin[27] Human skin covering several chair seats[28] Skulls on his bedposts[29] Female skulls, some with the tops sawn off[30][28][27] Bowls made from human skulls[27] A corset made from a female torso skinned from shoulders to waist[28] Leggings made from human leg skin[27] Masks made from the skin of female heads[30][28][29] Mary Hogan's face mask in a paper bag[29] Mary Hogan's skull in a box[31] Bernice Worden's entire head in a burlap sack[32] Bernice Worden's heart "in a plastic bag in front of Gein's potbelly stove"[33] Nine vulvae in a shoe box[34] A young girl's dress and "the vulvas of two females judged to have been about fifteen years old"[35] A belt made from female human nipples[36] Four noses[25] A pair of lips on a window shade drawstring[25] A lampshade made from the skin of a human face[25] Fingernails from female fingers These artifacts were photographed at the state crime laboratory and then "decently disposed of".[37] When questioned, Gein told investigators that between 1947 and 1952,[38] he made as many as 40 nocturnal visits to three local graveyards to exhume recently buried bodies while he was in a "daze-like" state. On about 30 of those visits, he said he came out of the daze while in the cemetery, left the grave in good order, and returned home empty-handed. On the other occasions, he dug up the graves of recently buried middle-aged women he thought resembled his mother[40] and took the bodies home, where he tanned their skins to make his paraphernalia.[41] Gein admitted to stealing from nine graves from local cemeteries [42][43] and led investigators to their locations. Allan Wilimovsky of the state crime laboratory participated in opening three test graves identified by Gein. The caskets were inside wooden boxes; the top boards ran crossways (not lengthwise). The tops of the boxes were about two feet (61 centimeters) below the surface in sandy soil. Gein had robbed the graves soon after the funerals while the graves were not completed. The test graves were exhumed because authorities were uncertain as to whether the slight Gein was capable of single-handedly digging up a grave during a single evening; they were found as Gein described: two of the exhumed graves were found empty (one had a crowbar in place of the body). One casket was empty; one casket Gein had failed to open when he lost his pry bar, and most of the body was gone from the third grave, yet Gein had returned rings and some body parts,[37][44][45] thus corroborating Gein's confession. Soon after his mother's death, Gein began to create a "woman suit" so that "he could become his mother—to literally crawl into her skin".[25] Gein denied having sex with the bodies he exhumed, explaining: "They smelled too bad."[48] During state crime laboratory interrogation, Gein also admitted to the shooting death of Mary Hogan, a tavern owner missing since 1954 whose head was found in his house, but he later denied memory of details of her death.[49] A 16-year-old youth, whose parents were friends of Gein and who attended ball games and movies with him, reported that Gein kept shrunken heads in his house, which Gein had described as relics from the Philippines, sent by a cousin who had served on the islands during World War II.[50] Upon investigation by the police, these were determined to be human facial skins, carefully peeled from corpses and used by Gein as masks.[51] Gein was also considered a suspect in several other unsolved cases in Wisconsin, including the 1953 disappearance of Evelyn Hartley, a La Crosse babysitter. During questioning, Waushara County sheriff Art Schley reportedly assaulted Gein by banging his head and face into a brick wall. As a result, Gein's initial confession was ruled inadmissible.[12][13][56][57][58][59] Schley died of heart failure at age 43 in 1968 before Gein's trial.[59] Many who knew Schley said he was traumatized by the horror of Gein's crimes, and this, along with the fear of having to testify (especially about assaulting Gein), caused his death. One of his friends said: "He was a victim of Ed Gein as surely as if he had butchered him.
---
Have something to say or share about 's report?
HELP US KEEP HOUSECREEP FREE FOREVER
Housecreep is a free service that is operated on a volunteer-basis. Please consider pledging to our Patreon or purchasing our merch to help keep Housecreep free forever. Thank you for your support!
Unlock 10 days of VIP membersip with every merch purchase or by pledging as little as $3 to our Patreon. VIP benefits currently include
ad-free browsing.
Visit our Patreon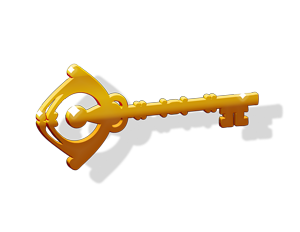 The Vault
Find the exact addresses of 27,000+ murder homes, famous houses, allegedly haunted houses, and other noteworthy properties from all over the world.
Our Community
Meet our community of sleuths by joining us on Patreon or Discord