A crowdsourced, historical record of
3416 Oak Street
Does
3416 Oak Street

have a dark past?

This listing contains user-submitted reports documenting historically significant events and personal experiences at 3416 Oak Street, Vancouver, BC, CA, including reports of criminal activity, homicides, deaths, famous residents, and alleged paranormal occurrences. If you have more information about this address, let us know.
Information Reported
I lived in one of the apartments in this building having taken over the lease from another tenant I knew. I had previously stayed as a guest in the apartment once while visiting before moving in about a year later. The night I stayed as a guest, I crashed on the couch in the living room only to wake up with the distinct feeling that someone was standing over me, staring at me. It was such an intense feeling and so overwhelming that I had to leave the apartment that night without explaining to my host the real reason why I had to leave. Over time, I passed it off as my imagination. The apartment was so spacious that when I had the opportunity to take over the lease (the tenant leaving town), I jumped at the chance and moved in. All seemed normal at first, but things gradually changed. Occasionally while I was sitting in the living room reading at night, I would hear activity in the kitchen like someone washing dishes. It was very disconcerting. I started having vivid recurring dreams of a man in the apartment. One day as I was getting ready to leave for work, I caught a glimpse of a dark shadow pass by the mirror in the hallway by the door. The shadow appeared to be a person and heading into the living room. My intuition told me to leave immediately. One late afternoon, I came home and started going through my mail. All of a sudden, a haze like a thick mist started forming next to me. It looked like a large heavy cloud of smoke right beside me inside the dining area next to where I was standing. I was stunned. Again, I thought I was imagining this. The final straw was one evening when I was watching American Idol and I was completely absorbed in one of the performances. All of a sudden, my pet took a flying leap off the couch and raced across the floor and hid under the table. As my attention was suddenly diverted from the T.V. to my pet, I heard a male voice quite clearly call my name. The voice was right there in the room. It was unmistakably audible and chilling. I calmly turned the T.V. off. grabbed my cell phone, left the apartment and got hold of a friend to come over. I had about enough at that point. I eventually managed to sublet and leave. I often wonder what happened in that apartment. I do remember that the tenant before me told me that she had been trying to get into the building for a while and one day, the property manager called her to say that a unit was "suddenly available". Given everything that had happened to me, I wondered after if someone had suddenly passed away in that unit and that's what I was picking up on. If so, that person was definitely a male and I'm assuming is still there.
---
Have something to say or share about 's report?
No news articles or other online sources have been referenced.
Nearby
Properties in the Housecreep database that are near 3416 Oak Street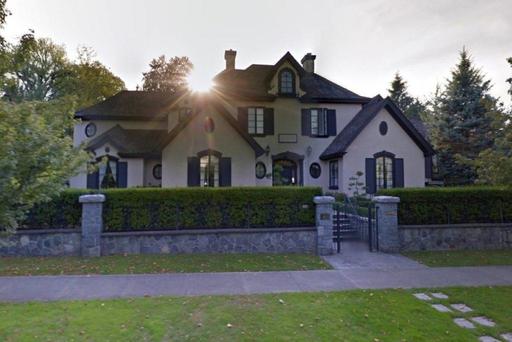 Raymond Huang, 45, was gunned down near the front gate in 2007. Huang was a member of a Chinese gang dubbed the Big Circle Boys. The murder remains unsolved. His widow, Yuan Gui Ying, a Chinese-born Canadian citizen, was arrested three years later for money laundering. View Listing »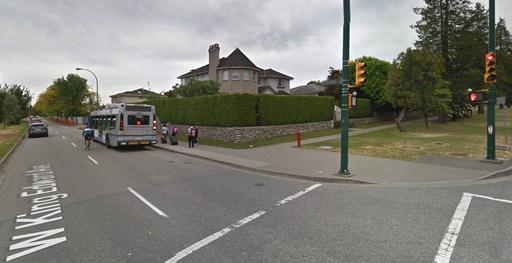 For many years, ghostly tales abounded regarding the home at 4118 Cambie Street. "The story goes that it was either an ancient burial ground or there was a man who murdered his elderly mother there," blogger Michael Kwan wrote back in 2011. Kwan related that "everyone who inhabited the home since then has experienced strange occurrences". "We've heard stories of luggage being left out on the lawn, baby cribs pushed precariously to the edge of windows, shadowy footsteps walking up the exterior… View Listing »
Man stabbed in 18th floor stairwell: Jefferey Qi Feng Bian, 28 stabbed in the 18th floor stairwell. View Listing »
Woman found dead in 1st floor apartment: John Donald "Don" Thomas, 71, charged with second-degree murder of wife Theresa Thomas, 58. View Listing »
This house sat abandoned for nearly 30 years. Here's the grim reason why. On August 3, 1991, Wanda Watson, a waitress at the Marble Arch Hotel in downtown Vancouver, failed to show up for her shift. Around 10:30 pm that night, neighbours saw her house on fire and called the fire department. Firefighters found Watson lying on the main floor, partly clad. She had been stabbed in the chest multiple times. Police believed that when Watson returned home from work, she walked in on a robbery in pro… View Listing »
The Vault
Find the exact addresses of 27,000+ murder homes, famous houses, allegedly haunted houses, and other noteworthy properties from all over the world.
Our Community
Meet our community of sleuths