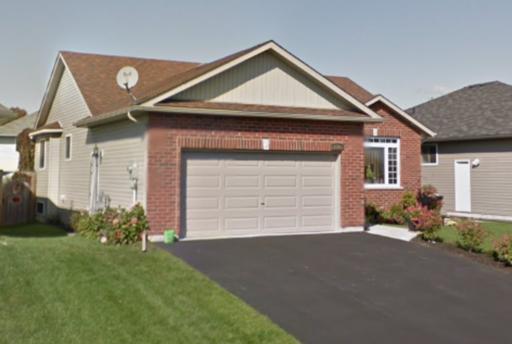 A crowdsourced, historical record of
252 Raglan Street
Does
252 Raglan Street

have a dark past?

This listing contains user-submitted reports documenting historically significant events and personal experiences at 252 Raglan Street, Brighton, ON, CA, including reports of criminal activity, homicides, deaths, famous residents, and alleged paranormal occurrences. If you have more information about this address, let us know.
Information Reported
This was the home of Corporal Marie France Comeau, who was murdered by the notorious Canadian killer, Colonel Russell Williams. Prior to the murder, Williams was responsible for dozens of sexually-motivated home invasions, that escalated from stealing female undergarments, to forcible confinement and assault. Williams had broken into Comeau's home once before when she wasn't home. Williams met Comeau on a military flight and, as her commander, was able to access her personal information. Williams spent over an hour in the home on the first night, taking photos of himself wearing her undergarments. On November 25, 2009, Williams returned to the home and, again, broke in through a basement window. However, this time, Comeau was home. He hid in the basement, waiting for her to go to sleep, but was found when Comeau went looking for one of her cats in the basement, who was sitting staring at Williams. Williams attacked Comeau with a flashlight, and confined her. He proceeded to take photos and videos while he assaulted her in the basement and bedroom. Comeau, at several points, tried to escape, but was unsuccessful. Williams ultimately suffocated her to death by placing duct tape over her mouth and nose. Comeau's body was later discovered by her boyfriend, when she failed to show up for a date. It wasn't until Williams was suspected in the murder of another woman, Jessica Lloyd (27), that he confessed to Comeau's murder. Williams was charged with two counts of first-degree murder and numerous other charges related to assault, forcible confinement, and breaking and entering. He was sentenced to life in prison with no chance of parole for 25 years.
---
Have something to say or share about 's report?
Related Lists
This address belongs to the following Housecreep curated lists
Nearby
Properties in the Housecreep database that are near 252 Raglan Street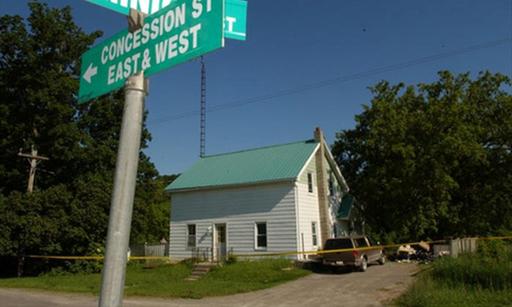 Cody Barnoski, 15, was charged with the first-degree murder of his mother, Michelle Barnoski, in Warkworth, Ont., about 50 kilometres southeast of Peterborough, Ont., after an apparent argument over skipping school. Michelle Barnoski was shot eight times in the head and neck and brutally beaten. The court hearing at trial there were signs of blunt force trauma to her head and that both bones in her left arm and one in her right hand had been broken. Cody Barnoski received an adult life sentenc… View Listing »
Years are approximate. I lived in this house from when I was in grade 3 to grade 9. Almost every family member has had their own experience in the house, but we never talked about them until after we moved out. My mom later said that she never mentioned anything because she didn't want to scare my brother and me. For me the house always felt kind of creepy, especially the upstairs. Although a lot of the feelings were probably from the usual kid fears of the dark/closets/under the bed etc. My b… View Listing »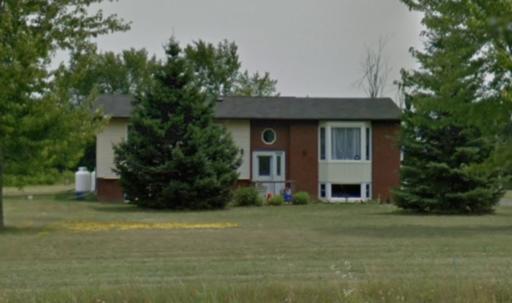 This was the home of Jessica Lloyd, a victim of Colonel Russel Williams. Williams watched the house from a nearby field, and entered her bedroom while she was asleep. She woke up before he struck her. He forcibly confined her and took photos and videos while he assaulted her. Williams then abducted her, and took her to his home at 62 Cosy Cove Lane, Tweed, where he continued his assault, and eventually strangled her to death. He buried her body in a shallow grave off a nearby rural road. View Listing »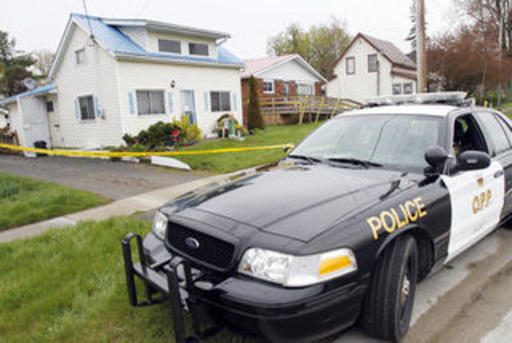 Man dies after being stabbed in the neck by roommate/partner: 46-year-old Thomas McCormick was found dead inside the tiny blue bungalow in Bloomfield after being stabbed in the neck with a pocket knife by his roommate/partner during a drunken argument. He bled out near the kitchen and bathroom on the main floor of the house. 53-year-old Lawrence Markwell, of Bloomfield, was arrested at the scene and charged with second degree murder. View Listing »
Summer of 1996 I rented out a room in the upper apartment at 4 Kirk St. in Peterborough. This house is a beautiful old Victorian red brick home that stands on the corner of Kirk and Rubidge St. and has multiple rental units. I was subletting a room from student friends who left for home during the summer months but wanted to keep the apartment for the following year. My friend told me it was "haunted" but I didn't take her seriously. First month it was quiet. Then after an incident in which a b… View Listing »
The Vault
Find the exact addresses of 27,000+ murder homes, famous houses, allegedly haunted houses, and other noteworthy properties from all over the world.
Our Community
Meet our community of sleuths