A crowdsourced, historical record of
2015 Outpost Drive
Does
2015 Outpost Drive

have a dark past?

This listing contains user-submitted reports documenting historically significant events and personal experiences at 2015 Outpost Drive, Los Angeles, CA, US, including reports of criminal activity, homicides, deaths, famous residents, and alleged paranormal occurrences. If you have more information about this address, let us know.
I use to go to this house when it was abandoned. It was abandoned from 1973 to 1996. I use to do a lot of urban exploring of abandoned properties back then. I saw the house when it was abandoned and all boarded up. This was in 1994. I walked around on the property and found an old phone bill shoved in the doorway of the house. So, I opened it, walked down to a payphone and called the number. The operator gave me the new number for those people. When I called, a guy answered the phone. As soon as I mentioned the address, he went crazy! He basically told me that he went through pure hell in that house and that his wife had some kind of mental breakdown while living there due to the paranormal stuff that went on there. He said it was haunted by demonic spirits and then cussed me out and told me never to call back or bother him about that house ever again. I went back to the house a week later with a camera and took pictures of the place from the outside. The camera batteries died in five minutes and then a few small sticks just fell from a nearby tree and hit me on the head. As I walked around to the back of the property where the driveway was, I took some pictures of the second floor windows. As I was taking pictures, a neighbor walked up to me and told me some history about the house. Apparently, some people (guys) were killed in the basement of the house back in the 1960's. Story goes, they were trying to summon something in the basement and it ended badly. Then, a lady supposedly hung herself on the second floor in one of the bedrooms. This happened in the early 1970's. Later on when I got the film developed, the images of that house were weird! Above the house was a large black cloud and within the cloud was these two red eyes. The second floor window pictures were weird too. I swear in one of those photos I could see a blurred image of a female figure looking out of the window. I took a friend of mine up there later that weekend because he wanted to see the place for himself. The guy never had asthma or any kind of breathing problems before, ever. Once he got near the side of the house where the boarded up door was, he went into a full blown asthma attack and was turning blue! He couldn't breathe! He ran off of the property and stood on the sidewalk. His breathing returned to normal once he was away from the house. In 1996, somebody bought the house. I spoke with the real estate agent there who told me that no one could pay him enough money to stay in that house overnight. He told me that 12 out of 18 guys quit working on the house within a week and a half because they were experiencing paranormal stuff while remodeling the house. Apparently, two guys who were trying to move an old bathtub out of an upstairs bathroom, had the door slam shut on them and they couldn't open it. That's when the room went ice cold and tools just started moving on their own, being thrown around, etc..,. Once they got the door open, they ran out and told the real estate agent what happened and that they would never be coming back to that house again! I checked into the sales records of this house. It gets bought and sold fast. Most of the time people only stayed there for a month to six months and would abandon their belongings just to leave the place. The last open house I went to there was in 1997, I think. The person who bought the house in 1996 sold it in eleven months after buying it. I took two friends of mine to the open house with me. My one friend, Jennifer walked into one of the bedrooms and spotted a sawed off shotgun underneath the bed. She pointed it out to me and our friend Veronica. The next room we went into was the room that lady had commited suicide in. My friend Jennifer didn't know about this. Once she was in the room, she ran back out into the hallway. When I asked her what happened, she said she felt the neck scarf she was wearing being wrapped around her neck like someone was trying to choke her. The downstairs basement was weird as all hell too. There were two large black wooden thrones with big red velvet seats in the basement. I got a really bad feeling about those chairs in the basement. My friend Jennifer walked over in front of them. A few minutes later, she called me over to them. Carved into the top arms of the char were devil heads and on the bottom of the legs of the chair were carved hooves. I thought it be neat if she took a picture of me in one of them, just to do something odd while there. Bad idea! The French doors that led out to the backyard from the basement, flew open and then closed themselves halfway. The lights in the basement started flickering on and off and then we all three felt something demonic in the basement. We all three ran out of the house and into the backyard. A few minutes later, we went back inside the man floor of the house where the kitchen was. The two real estate ladies were sitting in the kitchen on kitchen chairs, but would not get up and walk around. Both were wearing cross pendants on chains and kept holding the crosses as if they were scared about something there in that house. I haven't been there in many years now, but I still check the place out online to see who else owns it and if there's been any reports of the paranormal, so far if there is, no one is saying anything about it. Neighbors who I use to talk to who lived near the house said that they always felt something evil in that house. Whatever happened there in the past, brought in something demonic. I just wonder how many other people have experienced something there?
---
Have something to say or share about 's report?
wow please post the adddress
No news articles or other online sources have been referenced.
HELP US KEEP HOUSECREEP FREE FOREVER
Housecreep is a free service that is operated on a volunteer-basis. Please consider pledging to our Patreon or purchasing our merch to help keep Housecreep free forever. Thank you for your support!
Unlock 10 days of VIP membersip with every merch purchase or by pledging as little as $3 to our Patreon. VIP benefits currently include
ad-free browsing.
Visit our Patreon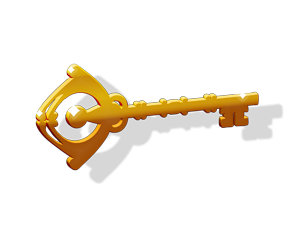 The Vault
Find the exact addresses of 27,000+ murder homes, famous houses, allegedly haunted houses, and other noteworthy properties from all over the world.
Our Community
Meet our community of sleuths by joining us on Patreon or Discord