A crowdsourced, historical record of
1403 East 23rd Street
Does
1403 East 23rd Street

have a dark past?

This listing contains user-submitted reports documenting historically significant events and personal experiences at 1403 East 23rd Street, Cheyenne, WY, US, including reports of criminal activity, homicides, deaths, famous residents, and alleged paranormal occurrences. If you have more information about this address, let us know.
Daniel Guajardo plead guilty second-degree murder and attempted second-degree murder in connection with the shooting death of his ex-girlfriend , 26-year-old Janessa Spence, and the wounding of a Cheyenne man. Spencer's 24-year-old boyfriend at the time, Sam Cook of Cheyenne, was shot in the incident at Spencer's home but survived. A third consecutive sentence was also ordered in connection with a jailhouse assault on another inmate.
---
Have something to say or share about 's report?
Sorry in advance, this is a long one. I used to live in this for a year with a roommate. First it started out calm and quiet a pretty good house to live in. Then fall came and the the old house made it's normal winter sounds, around early November 09' we started hearing foot steps in the upstairs back bedroom on a daily basis. Later in the month my roommate started sleeping on the couch, he said he could hear something in his room so it made it hard for him to sleep. Fast forward to January, roommate is sleeping on the couch wakes up and I hear him yelling and I ran up from my room in the basement. The first thing he asked was if I was in the living room, because he could hear someone breathing over him. I told him no I was downstairs watching movies with my girlfriend. Next thing we know the spare bedroom door is slowly closing, so I went over and shut it all the way and said we shouldn't ope that door anymore and that something isn't right with that room. Now we jump to February and things start getting strange down in the basement, between the main bedroom, the spare room and the old boiler room. I was able to start hearing what sounded like someone shuffling their feet around in the spare room. I'd open the door and nothing was there, so I'd go upstairs and make sure the back bedroom door was closed. I'd get up there and the door would be wide open and it's closet door would be rattling. So I'd shut the back bedroom door and call my roommate and ask if he opened it up and he said his buddy Mike opened it and must have not closed it. Later that evening my girlfriend and I went to bed and it's completely dark in that room once the lights and TV are off. I wake up around 1 am to my girlfriend shaking, I asked her why she turned on the lights and she didn't say anything just laid there almost in tears and said there's someone in the corner of the room. So I sit straight up and see nothing there and no sign of anyone being in the house except us three (roommate, girlfriend and me). I asked her what the person looked like she said "Pale, white hair, tall and dressed in black". We roll into the middle of February and everything is going south. The back bedroom door is constantly opening on it's own and would not longer shut and lock, so we try to carry on with our days as normal as possible. Coming to Friday night and the whole house feels off the moment we all get through the front door. First thing was the smell, not a bad smell by any means. It smelt like someone just cut a fresh piece of Ceder, my girlfriend looked at me and said she's going to stay with her parents that night and said her goodbyes. So I get down to my room and start to turn in for the night. I fell asleep and the next thing in know is the lights were on and I could feel the pressure of someone sitting on my arm. I'm a bit freaked out at this point and with a shaky voice I asked whatever it was to get off my arm please. Next thing I know the pressure is gone and I passed back out like it never happened. Two days later and I'm getting off work, my neighbor stopped me in the alley while I was getting my car in the garage. He asked if I had a new roommate in there. I told him no, it's just me and my buddy still, Why? He said that the past 3 days there's been a man standing in the backroom waving out the window when he was in his garage. I asked what did he look like, figuring it was my roommates friend Mike again. He said the guy looked very pale and think wearing a black over coat with a wide brim hat. So I called my roommate to see if he was inside and if Mike was with him. He said yeah he's home, but Mike refuses to come over anymore. So I finally got inside and tell him what the neighbor told me. He said he's been hearing weird noises all day, but never saw anything. Well it's around 9 pm and I'm in my room and slowly start falling asleep, the light and TV are still on. I eventually pass out with everything still on and next thing in know I hear someone say "Hey You" and then "What are you doing here?" It was a quiet voice but just loud enough to wake me up. I wake and scan my room, the light is on and TV is paused on the Netflix menu, I looked to the right of the room and I can see a dark figure standing in the corner, a tall, thin and pale man that was dressed like a plague doctor or an old pastor in black over coat large brim black hat. I couldn't make out the face, there was one there but no defining features. I rubbed my eyes to make sure I was seeing what I thought I was seeing. Right when I opened my eyes we were face to face and it was saying something but I couldn't hear it's words and I couldn't breathe, like it was choking me. I managed to yell "F**k You!", not sure why that was the first thing to say. Next, thing I know it's going back into the corner and was gone, almost seemed like it left for a good while. Four months later in June, it calmed down to just the footsteps and when we're finally moving out. It was almost like it was in the beginning. A peaceful house with nothing but noisy floors and doors, calm and quiet. We did ask the rental company ProRealtor if anyone was reported to have died in the house and they said no, but people have told them a lot of weird stuff happening in the house, during winter. They also mentioned that no on rents the house for longer then a year and move out as fast as possible.
---
Have something to say or share about 's report?
HELP US KEEP HOUSECREEP FREE FOREVER
Housecreep is a free service that is operated on a volunteer-basis. Please consider pledging to our Patreon or purchasing our merch to help keep Housecreep free forever. Thank you for your support!
Unlock 10 days of VIP membersip with every merch purchase or by pledging as little as $3 to our Patreon. VIP benefits currently include
ad-free browsing.
Visit our Patreon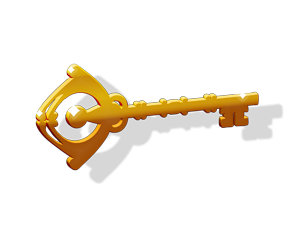 The Vault
Find the exact addresses of 27,000+ murder homes, famous houses, allegedly haunted houses, and other noteworthy properties from all over the world.
Our Community
Meet our community of sleuths by joining us on Patreon or Discord