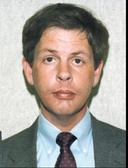 A crowdsourced, historical record of
1111 East 156th Street
Does
1111 East 156th Street

have a dark past?

This listing contains user-submitted reports documenting historically significant events and personal experiences at 1111 East 156th Street, Carmel, IN, US, including reports of criminal activity, homicides, deaths, famous residents, and alleged paranormal occurrences. If you have more information about this address, let us know.
Herb Baumeister Murdered and Buried 11 Gay Men on His Indiana Country Estate In the interest of privacy, and because I have not personally spoken to some of them for many years, I have also changed the names of my own friends mentioned in the story. In the flatlands of the Midwest, it was unnecessary. I remember seeing it parked in front of Marlow's Cafe most Saturday mornings during the mid 1990s, back when I was in high school. Marlow's was just around the corner from my father's hardware store, where I worked on Saturdays during the school year and most weekdays during the summer. But one day the Land Rover stopped showing up. That's because Westfield was a small town. Baumeister's kids attended Westfield schools until high school when, like many students from the wealthier families, they were sent to one of the private schools in Indianapolis, just a 20-minute drive south on U.S. His oldest daughter was a year younger than me. The Baumeister family was only on my periphery. But at some point during the summer of 1996, people in town learned that police, while conducting a ground search at the Baumeister estate, had found human remains scattered on the property behind the house. It made the newspapers and the nightly news shows. The Tudor style home sat back off the road and boasted an indoor swimming pool. They had what I thought was the dream summer job, working outside every day bailing hay, mowing grass, and cleaning fence rows. While that was going on, John and Phillip found a few bones in a swale that ran between Fox Hollow Farm and the farm where they worked. At the time, though, Baumeister wasn't being investigated for murder. Phillip said in a recent email he remembered Herb just stood behind the house, watching them the whole time while they worked. Herb approached the two in 1996, before police found the bones, and asked them to repeat their summer work. They didn't say much about the ongoing investigation as they walked to and from their cars, just that they were working on "that property south of town." I seem to recall selling them a few shovels. But as the body count grew, police decided they wanted to question Herb. It was about the same time news of his death reached Westfield, that people in town learned police had discovered at least eight bodies on Fox Hollow Farm. The suicide meant there wouldn't be a trial. Most believed that the pool was where the murders took place. The son, it was said, took the skull to his mom who confronted Herb with it. I remember the night Phillip and John told us about the bones they found. We didn't question if the stories were true. There was always, through that whole summer, a very small voice in the back of my head telling me it couldn't be as bad as they said it was. The summer ended, school started and eventually my friends and I graduated and went separate ways. The story has been told by reporters and those who worked on television documentaries and even by two authors — Fannie Weinstein and Melinda Wilson — who wrote a book about the Baumeister case titled Where the Bodies are Buried. All of the details match, almost exactly, to those I learned that summer before my senior year of high school. Harris contacted Vandagriff in 1994 because he knew the investigator was looking into the disappearances of at least three men who had vanished from the Indianapolis gay bar scene. Harris told Vandagriff that Smart had taken him to a home, on a large piece or property, where they had "partied" around an indoor pool surrounded by mannequins. He said Smart had given him the creeps and talked about his sexual fantasies. That didn't match the story Smart had told him about watching an empty house while living in the basement near the pool. He left the home convinced he had spent the evening in the company of a man capable of murder. If Smart had gotten off the highway well south of Fox Hollow Farm it is entirely possible that Harris would not have known which cross street he was on. The story was compelling for Vandagriff who had already decided the men he was investigating had probably fallen victim to a serial killer. It took nearly a year before Harris saw Brian Smart again. That number gave Vandagriff the name of Herb Baumeister and led him and Indianapolis police investigators to Fox Hollow Farm. That was the chain of children's clothing stores — unrelated to the supermarkets that go by the same name — that Herb ran with his wife. Julie said she had grown concerned by Herb's erratic behavior and was becoming suspicious so she decided to let police conduct their search. The unbelievable story about Herb Baumeister explaining away the presence of a human skull in his backyard? Had I added that to make my own retelling of the story more interesting? The story that has now emerged, told mostly by Julie herself, is that Herb was always erratic. She said she accepted the story about the skeleton because she had other things going on in her life. The business was failing. After he slipped into Canada, he was questioned by an Ontario Provincial Police officer who approached his car because it was parked under a bridge. And some speculate those tapes were recordings of Baumeister's murders. His suicide note did not mention the bodies found on the property or that he was suspected of murder. Only eight of those bodies were ever identified. The sign bearing its name still sits on 156th Street marking the entrance to the estate. Many of our parents, who lived there because it had good schools and was a good place to raise children, have also moved on. Westfield is more populated than it was in the 1990s. As I drove the once empty backroads that are now lined with crowded housing subdivisions I wondered how many zip past Fox Hollow Farm without ever realizing what happened there. He has lived in Indiana, Montana, Washington state, and Florida.
---
Have something to say or share about 's report?
My dad was a Carmel police officer from the early 90s-2018. At the time of the dig area officers were being brought in to dig and help. I recall my dad saying at one point there was suspected to be 11 left feet. But no more than 8 complete skeleton remains. This guy was not right. And just tossed parts in his yard for his kids to find. In the years past Fox Hollow has sold off several acres. The surrounding country area has been developed into housing additions.
my mom was friends/coworkers with one of the sons, and allegedly with him when the news reported on his dad. although she's explained the situation to me, i truly can't imagine his devastation
HELP US KEEP HOUSECREEP FREE-TO-ACCESS FOREVER
Housecreep is a freely accessible service that is operated on a volunteer-basis. Please consider pledging to our Patreon to help keep Housecreep free-to-access forever. Thank you for your support!
Unlock 10 days of VIP membersip by pledging as little as $3 to our Patreon. VIP benefits currently include
ad-free browsing.
Visit our Patreon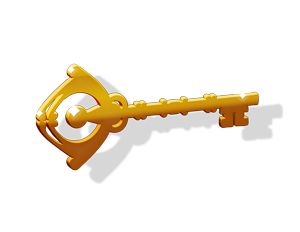 The Vault
Find the exact addresses of 27,000+ murder homes, famous houses, allegedly haunted houses, and other noteworthy properties from all over the world.
Our Community
Meet our community of sleuths by joining us on Patreon or Discord