Tag: stigmatized homes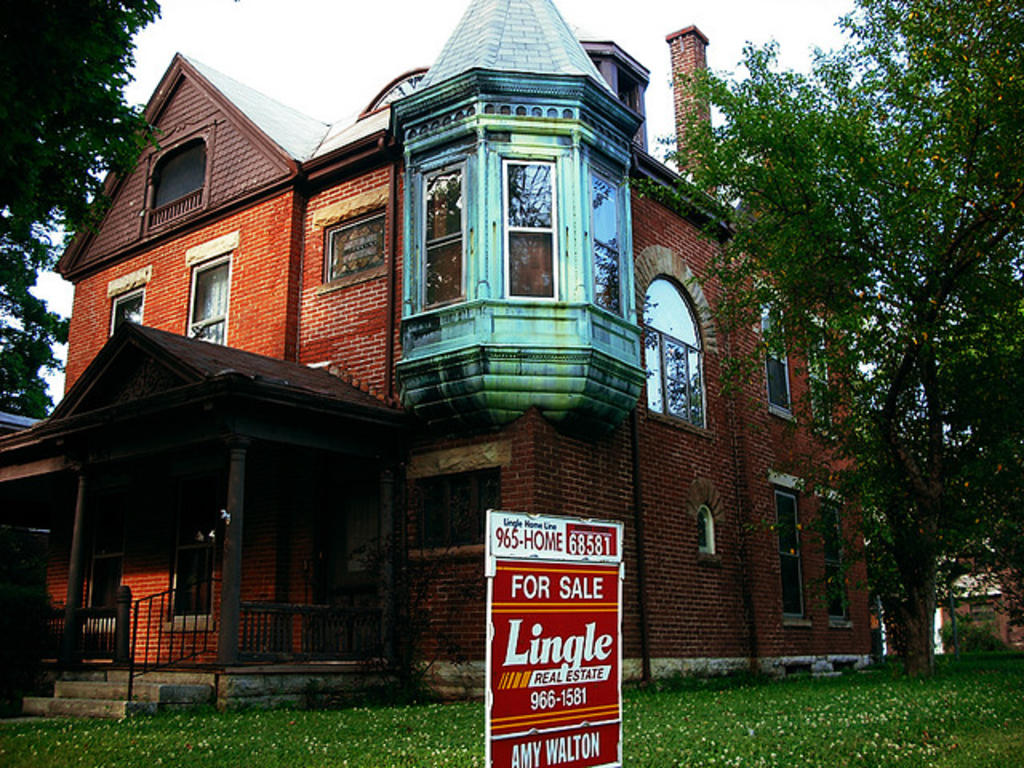 infamous homes
murder
serial killer
stigmatized homes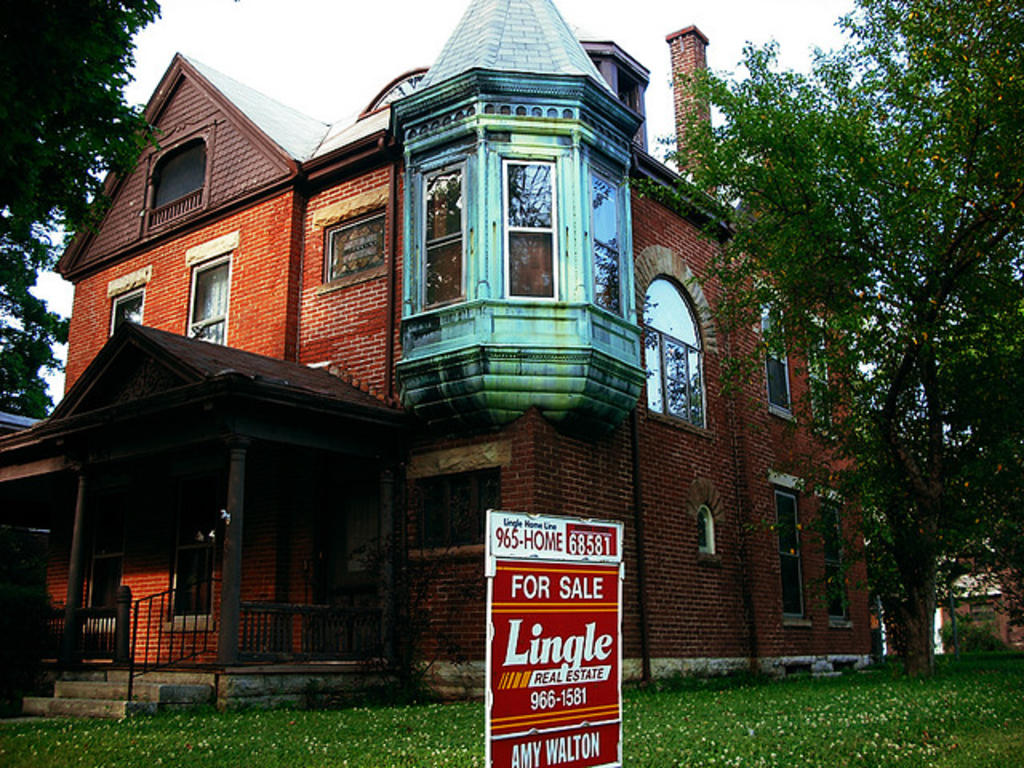 Stigmatized Homes, Bargain Homes
In today's steeply priced housing market, bargain homes are a rarity. However, if you aren't bothered by superstition and bad juju, then a stigmatized sale property might offer the cost savings you're looking for. Randell Bell (of Bell, Anderson Saunders), known as the "Master of Disaster", specializes in appraising stigmatized properties. He states that a buyer can expect a 15% to 20% diminution in value for two to three years after the incident. Considering that home ownership is harder to attain than ever – in fact, the RBC reports that home affordability is only getting worse – a discount of this sort can be significant. Here are a few of the more notable stigmatized properties recently on the market; Serial killer, Jeffrey Dahmer's childhood home was recently up for sale in Ohio. It is described as being situated on a private wooded lot in a wealthy neighbourhood near Akron. The three-bedroom home was priced at $295,000. Read more: http://www.ctvnews.ca/world/serial-killer-jeffrey-dahmer-s-boyhood-home-in-ohio-up-for-sale-was-site-of-first-murder-1.1763095#ixzz32xRmTr2Z The Amanda Knox murder house, located in Italy, was put on the market with an initial asking price of $630,000 however; the price was slashed by over $100,000 for a quick sale. Perhaps not surprisingly, the realtors responsible for selling the property had been trying to keep the house's tragic history a secret from prospective buyers as it has been very difficult to sell. http://www.nydailynews.com/news/crime/amanda-knox-meredith-kercher-murder-house-sale-article-1.1560722 Oscar Pistorius, the South African paralympian accused of killing his girlfriend, put his house up for sale to pay for legal bills. The house was valued upwards of $480,000 and a buyer has reportedly been found. http://sports.ndtv.com/athletics/news/223989-oscar-pistorius-sells-home-where-he-shot-girlfriend-dead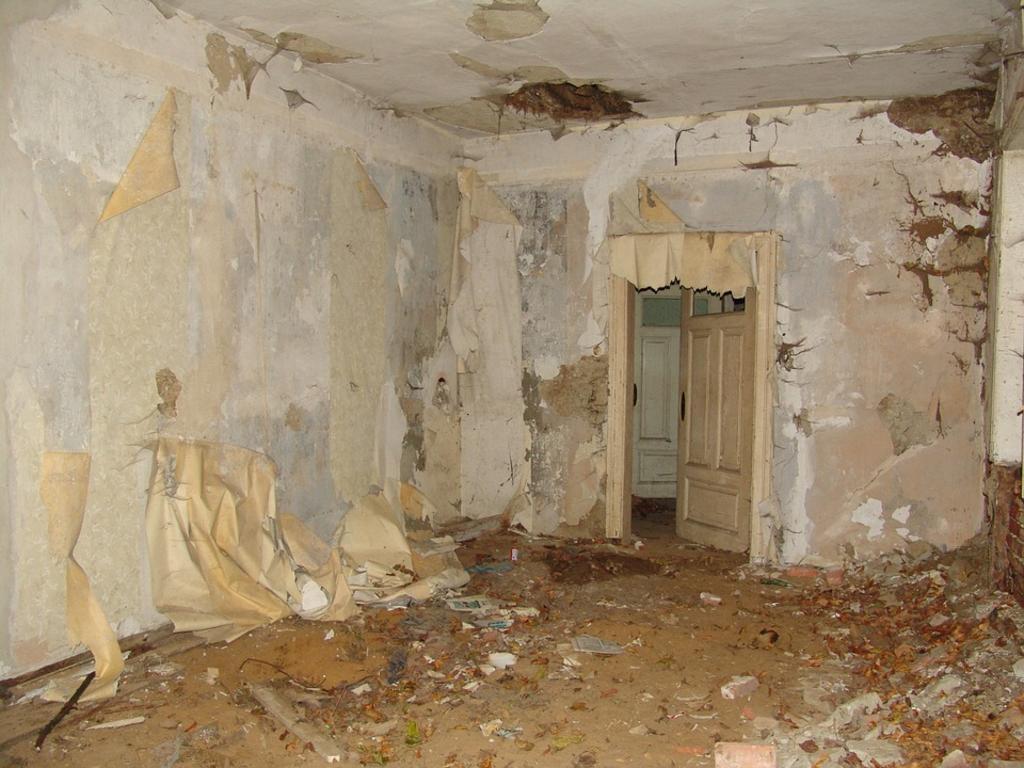 home renovations
remains
stigmatized homes
strange discoveries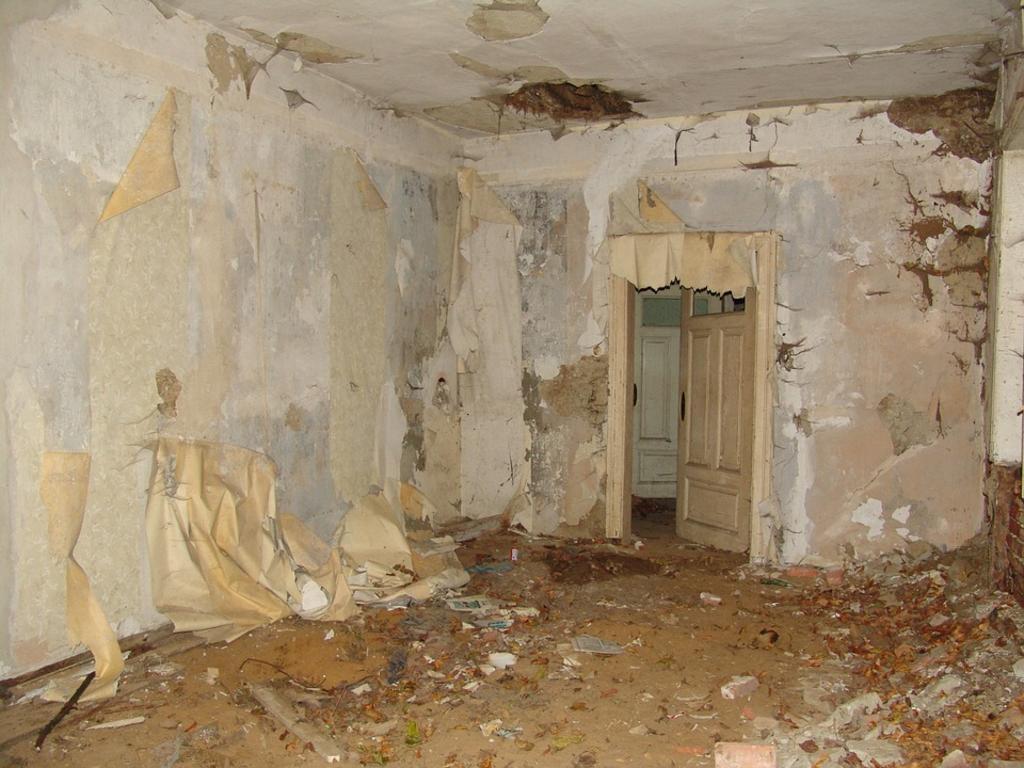 What's in Your Walls?
For those of us who have undertaken the daunting task of home renovations, we often fear what we might find lurking beneath the surface. What often starts off as a cosmetic mission can quickly descend into a homeowner's worst nightmare. Structural problems, mold, and faulty wiring are a few of the many unexpected inconveniences that rear their ugly heads. As distressing as these reveals can be, however, they are actually quite average on a spectrum of renovation surprises. As you sift through Housecreep, you'll begin to notice that other homeowner's discoveries fall outside the norm – in fact, these findings are often so bizarre that they're on their own spectrum altogether. It was a summer evening in Toronto, when Bob Kinghorn of "Dusty Buster Renovations" was doing some work on the house at 29 Kintyre Avenue. The detached home is located in the Riverdale area, and had sold just two months prior to a young couple in their 20's. As Bob went to drill a hole through a ceiling joist to feed through some wiring, he noticed a bundle of newspaper which he originally thought was insulation. After cutting through the newspaper, he was shocked to discover a mummified baby, estimated to be about four months of age. Taking a closer look at the aged newspaper swaddling the baby, Bob noticed a date of September 15th, 1925. The now famously dubbed case of "Baby Kintyre" remains shrouded in mystery. On June 28th, 2013 a contractor was working on a condemned home at 720 Vassar Road. The owner, James Nichols, a reported hoarder and recluse, had died months earlier. While in the basement, the contractor came across a false wall, and behind that, a sealed container. I can't imagine that the contractor was prepared for what he found next as he opened the container – a full skeleton. In fact, it was the JoAnn Nichols, wife to James. JoAnn, a 1st grade school teacher, had been reported missing by her husband back in 1985. The medical examiner said that JoAnn had suffered blunt force trauma to the head. So next time you embark upon that ever so exciting process of home renovations – brace yourself, as you never know what surprises your house might have in store for you.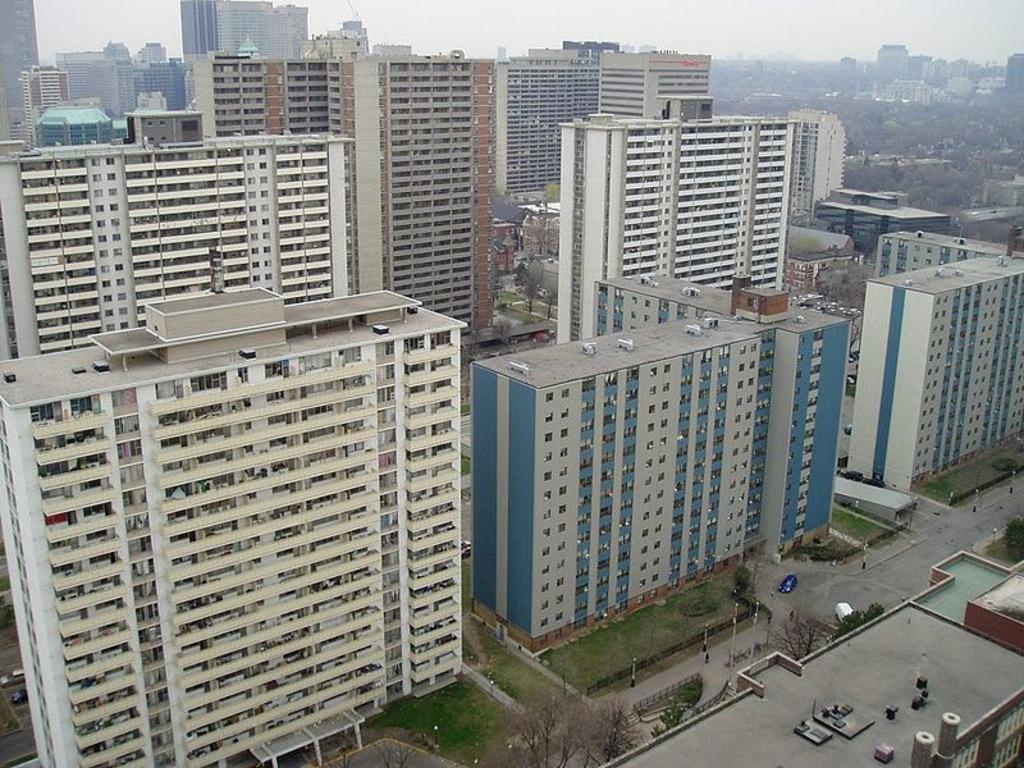 st jamestown
stigmatized homes
toronto
neighbourhoods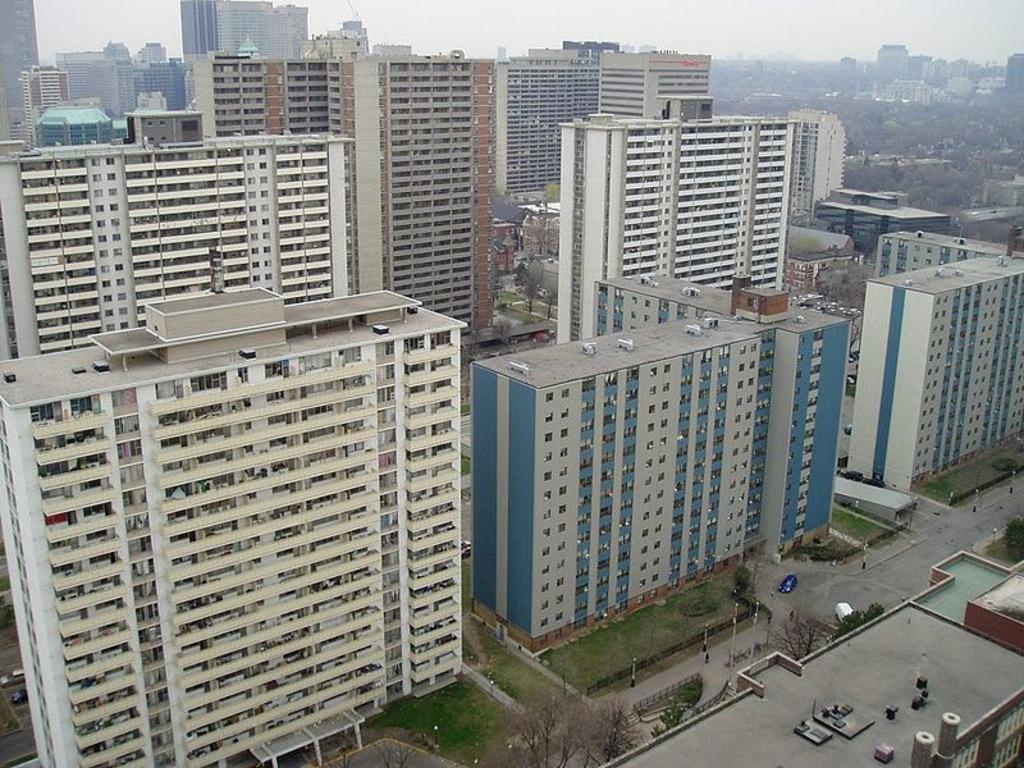 Pigeons in the Towers in the Park
In the late 19th century, St. Jamestown began as a quaint neighborhood filled with Victorian style houses and middle class folks. The area, which is situated in the northeast corner of downtown Toronto (bounded by Parliament, Sherbourne, Wellesley and Bloor), faced a major restyling in 1953 when the city publicized changes to zoning for the downtown core. Influenced by the French architect, Le Corbusier, Toronto planners began to embrace a vision known as "Towers in the Park". This vision, which saw tall buildings surrounded by park land or green space, would eventually increase building coverage in St. Jamestown making it one of the most densely populated neighborhoods in North America, in addition to the largest high-rise community in Canada. Although originally designed for upwardly mobile singles and professionals, the area lacked appeal and eventually became home to lower income individuals. Immigrants gravitated towards these buildings as they were deemed a more affordable place to start out. Eventually, St. James town populated to a fault. According to the 2006 census, the total population of St. Jamestown hit a staggering 14,666 (over 9000 of which are immigrants), with the majority between the ages of 25 and 64 year and an average income of $22,341. Over the years, St. Jamestown has become victim to crime and poverty. In fact, Safe Tech Alarm Systems reports that there is, on average, 10.44 people crimes in the area per 1000 and about 24.7 property crimes. Just perusing through Housecreep, you'll note that the area's high rises have been the subject of many unfortunate and often sinister events. These include, but are not limited to, a man being thrown off a 19th floor balcony, a fatal shooting in a 17th floor stairwell, a major fire, and the like. However, other events have been more odd than sinister – in 2007, following tenant reports of an ungodly smell, police entered a 15th floor apartment at 275 Bleecker Street and were welcomed by hundreds of pigeons flying loose, hundreds of mice and an abundance of excrement. In fact, many of the mice had resorted to cannibalism as the owner neglected to feed them. So… how did this vision for urban planning go so wrong? To start, in the 1960's when high rises eventually began to replace Victorian houses, they were designed for individuals or couples, with no dependents. It was always assumed that singles or young couples would start in St. Jamestown and then transition to the suburbs to begin a family. The intention was to design these buildings with all the amenities singles or young couples could want – ground floor shopping, medical, banking, recreational facilities, etc. The above coupled with St. Jamestown's proximity to downtown nightlife and jobs, should have been enough. Right? Or at least the city planners thought so. However, by the time the buildings were erected, the tastes of swinging singles and young couples had changed. The absence of good shopping and nightlife within St. Jamestown was unappealing, and by the 1980's the neighborhood began to erode steadily to present day. The city continues to strive towards revitalizing a once picturesque neighborhood.
Browse articles by tag
The Vault
Find the exact addresses of 27,000+ murder homes, famous houses, allegedly haunted houses, and other noteworthy properties from all over the world.
Our Community
Meet our community of sleuths by joining us on Patreon or Discord