Tag: remains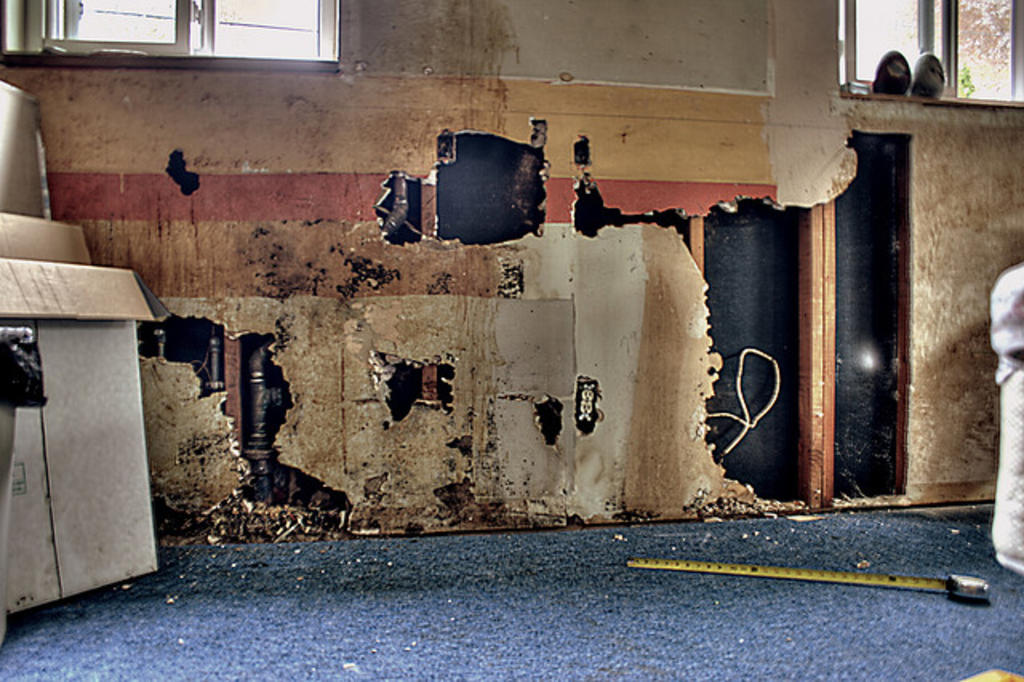 home renovations
remains
strange discoveries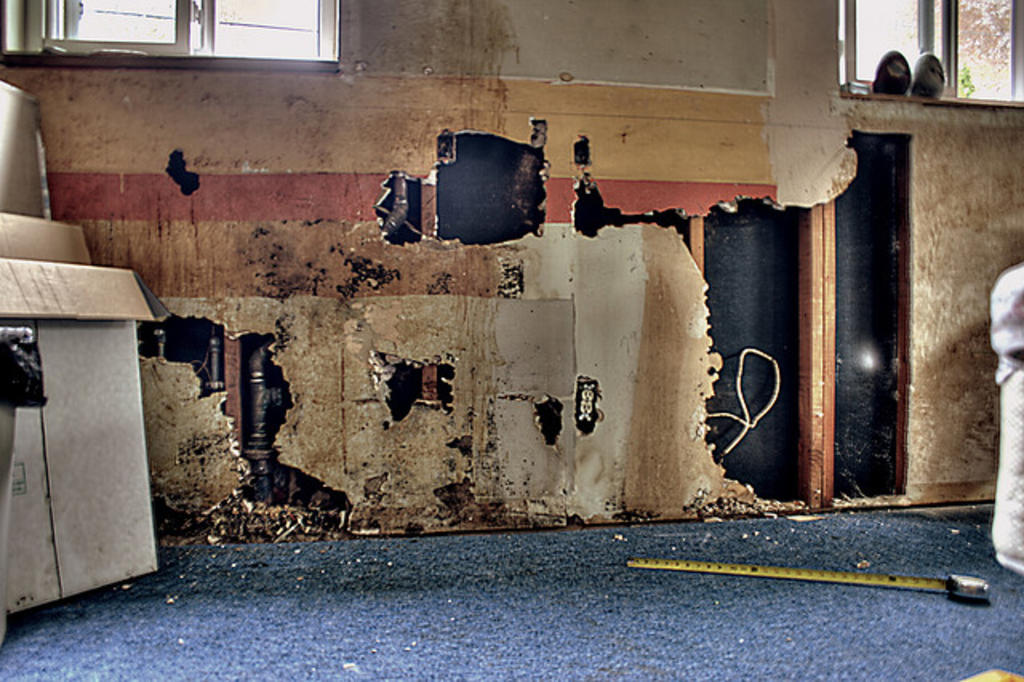 More Unbelievable Home Renovation Discoveries
My wife and I will be undertaking home renovations this week. With the excitement comes trepidation, not because of the costs involved, but because of the potential for surprises. When I say 'surprises', I am not referring to the typical, like mould and bad wiring, but rather, the atypical, like oregano in the walls or maybe a creepy chapel under the house. These gems will give you a sense of what I am talking about; In 2012, an Auburn PA family was simply trying to install insulation when they came across something that made their skin crawl. Lining the interior of the wall, from floor to ceiling, were dozens of dead animal carcasses (mostly chickens!), spices, and other ritualistic remnants. The carcasses were wrapped in old newspapers dating back to the 1930s and 40s. What's perhaps more disturbing, is that the insurance company was not willing to cover the expenses incurred during the remediation. The smell and mold has unfortunately wreaked havoc on the health of the family. To this end, a "go fund me" campaign has been set up to allow for supportive donations. In 2011, a Utah man was puttering around the garage of his newly purchased home. While contemplating the prospective layout of his soon to be man-cave, something caught his attention in the ceiling - an access panel. Thinking it might be the next best plaything for his kids, he grabbed his ladder to investigate and amidst the dust, he spotted an old ammo box. Opening it, he found himself staring at wads of cash - $45,000 U.S. to be exact. Not without some serious soul searching, the new owner saw this as a teachable moment for his kids and ultimately gave the money back to its rightful owner. In 2010, during a Good Friday celebration in Telford, Shropshire, a family decided to take a closer look at a grate in the floor. One of the family members, clearly the smallest of the lot, was able to slip through the grate and found himself standing in middle of a clandestine brick chapel-like room. In the room was a large wooden box filled with newspapers and bottled dating back to 1930s. Hanging from the ceiling were hooks, which may have been used to hang meat. The outer perimeter of the room had brick benches resembling pews and an old rotting cross lay on the ground. After taking this all in, someone spotted a set of stairs at the back of the room. Following these steps upwards, they found themselves inside a cabinet in their dining room. Spooky. Local historians and deeds to the house seem to date the room back to the 1700s. The prevailing theories position the chapel-like room as either a catholic hideaway or a war time bunker. So the next time your home renovations turn up structural issues or faulty wiring, just remind yourself that it could be worse.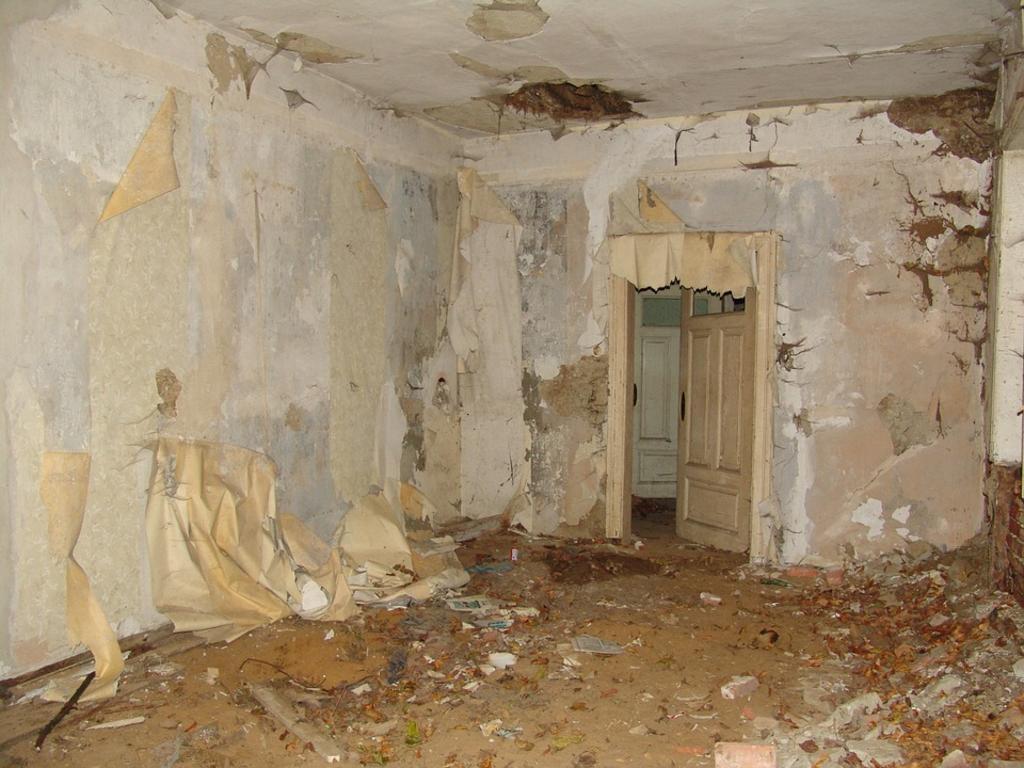 home renovations
remains
stigmatized homes
strange discoveries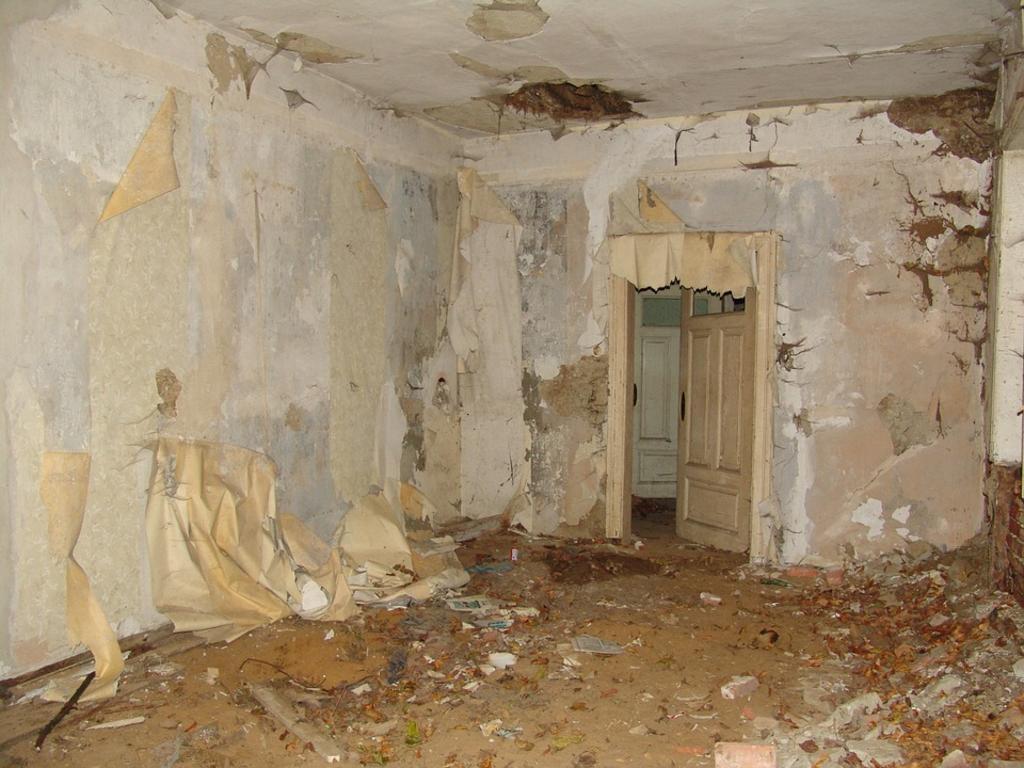 What's in Your Walls?
For those of us who have undertaken the daunting task of home renovations, we often fear what we might find lurking beneath the surface. What often starts off as a cosmetic mission can quickly descend into a homeowner's worst nightmare. Structural problems, mold, and faulty wiring are a few of the many unexpected inconveniences that rear their ugly heads. As distressing as these reveals can be, however, they are actually quite average on a spectrum of renovation surprises. As you sift through Housecreep, you'll begin to notice that other homeowner's discoveries fall outside the norm – in fact, these findings are often so bizarre that they're on their own spectrum altogether. It was a summer evening in Toronto, when Bob Kinghorn of "Dusty Buster Renovations" was doing some work on the house at 29 Kintyre Avenue. The detached home is located in the Riverdale area, and had sold just two months prior to a young couple in their 20's. As Bob went to drill a hole through a ceiling joist to feed through some wiring, he noticed a bundle of newspaper which he originally thought was insulation. After cutting through the newspaper, he was shocked to discover a mummified baby, estimated to be about four months of age. Taking a closer look at the aged newspaper swaddling the baby, Bob noticed a date of September 15th, 1925. The now famously dubbed case of "Baby Kintyre" remains shrouded in mystery. On June 28th, 2013 a contractor was working on a condemned home at 720 Vassar Road. The owner, James Nichols, a reported hoarder and recluse, had died months earlier. While in the basement, the contractor came across a false wall, and behind that, a sealed container. I can't imagine that the contractor was prepared for what he found next as he opened the container – a full skeleton. In fact, it was the JoAnn Nichols, wife to James. JoAnn, a 1st grade school teacher, had been reported missing by her husband back in 1985. The medical examiner said that JoAnn had suffered blunt force trauma to the head. So next time you embark upon that ever so exciting process of home renovations – brace yourself, as you never know what surprises your house might have in store for you.
Browse articles by tag
The Vault
Find the exact addresses of 27,000+ murder homes, famous houses, allegedly haunted houses, and other noteworthy properties from all over the world.
Our Community
Meet our community of sleuths by joining us on Patreon or Discord